The New Parent Christmas Gift Guide
As Christmas is approaching, you may be looking for some gift ideas for new parents. Well, look no further. This New Parents Christmas Gift Guide is packed full of great gift ideas that any new parents would love. If you're looking for some great gift ideas for your close friends and family, you've come to the right place! Let's explore some best gifts for parents!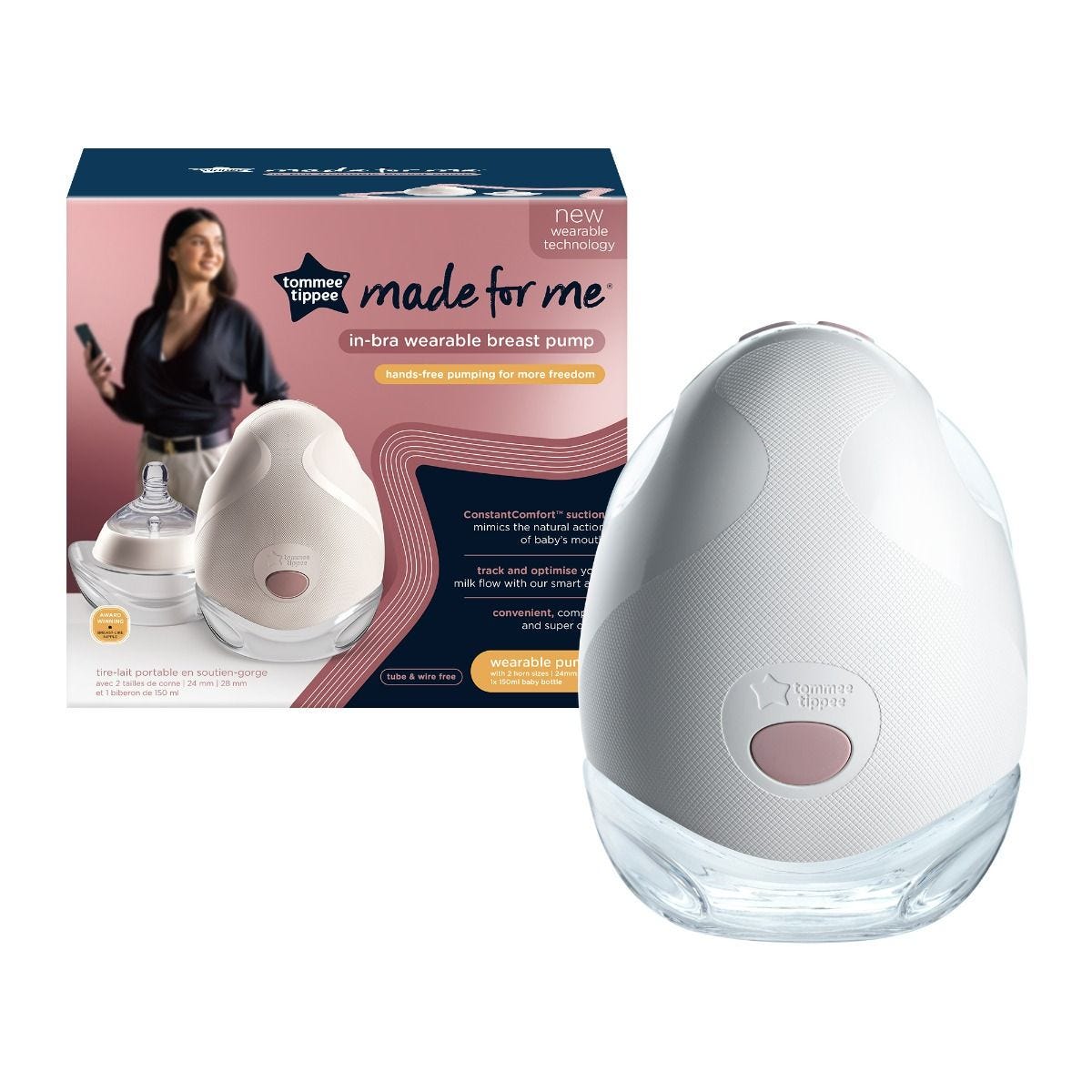 The Tommee Tippee Made for Me In-Bra Wearable Breast Pump is a great gift for any new mum. The innovatie breast pump is not only designed for maximum comfort, but also features innovative ConstantComfort™ Technology imitating baby suction for greater results.
Coming with its own app, you will be able to control the pump intensity and expression settings. Each pumping session will then be automatically logged in the app, and you'll be able to view the duration and how much milk was expressed for each of your sessions.


Buy the Tommee Tipper Breast Pump from £199.00
If you have new parents in your surroundings, they will probably be looking for the best ways to monitor and keep their baby safe. This is where Cubo Ai Plus comes to save the day. Including Cubo Ai Plus camera and 3 stand options: floor base, crib attachment and mobile stand this baby monitor not only help new parents monitor their baby's sleep but also help them avoid dangerous situation once they are toddler thanks to their "danger zone alert" feature. Cubo Ai Plus is the most advanced baby monitor on the market with a built-in smart assistant. It's packed with incredible features like AI, HD camera, and temperature monitoring that will help them keep an eye on their little ones.

Buy it with the sensor pad from £399.00
This is a gift you'll never forget to give, and one that will be treasured for years to come. The sock is worn by the baby at night, or whenever he or she is sleeping for extended periods. The sensor inside the sock transmits data over Bluetooth to your smartphone or tablet. You can monitor all her health variable for your greatest peace of mind!

Buy the Owlet Smart Sock Plus from £289.00
This Christmas, give the gift of sleep to parents! Glow Dreaming is the 5-in-1 sleep aid that is scientifically engineered for sleep. Glow Dreaming is the creation of one desperate mum who struggled with her daughter's inability to fall asleep. The device combines light therapy, aromatherapy, pink noise and a humidifier, which work together to relax and calm children and help them fall asleep.
Buy the sleeping aid from 64.95
Eco Rascals Bamboo gift sets are the perfect eco-friendly gift for the eco-conscious friend weaning their little one. Including spoon, fork, a plate, a cup, and a bamboo straw, it makes a very useful yet mindful gift you can offer this Christmas is your are on budget!
Thermos is a brand that has been around for a long time, and they make some of the best-insulated containers on the market. This set will give you everything you need to take great care of your beverages while on the go. It comes with a backpack, two water bottles, and one ice pack so you can keep your drinks cool all day long. If you know any new parents always on the go, this gift will be cherished for sure!
Buy Thermos Insulated Backpack Set from £55.00
The BABYZEN YOYO+ is a baby stroller that is lightweight and easy to fold. It has an aluminum frame and can be used from birth up to 12 months old. The YOYO+ comes in three colors: black, blue, and red. It also has a carrying bag that can be used when you are traveling with your child. Interestingly, no gift can be better than this for parents having newborns!

Buy the YOYO2 stroller from £420.00
Elvie Stride is a hands-free, hospital-grade electric breast pump (5 oz/150 ml) that can be connected to an app for additional features. Offering powerful, hospital-grade performance in a portable design, Elvie Stride liberates you from sockets and wires so you are free to express efficiently wherever you please. Take pumping in your stride.