Wellness Christmas Gift Guide
There is always a person in our life living for the latest hair gadgets, fancy fitness equipments, and wellness devices… So if you are looking for an original gift for this specific person we have you totally sorted here with beauty and wellness gifts that will satisfy even the biggest enthusiasts. 
RÉDUIT Boost Lime Lift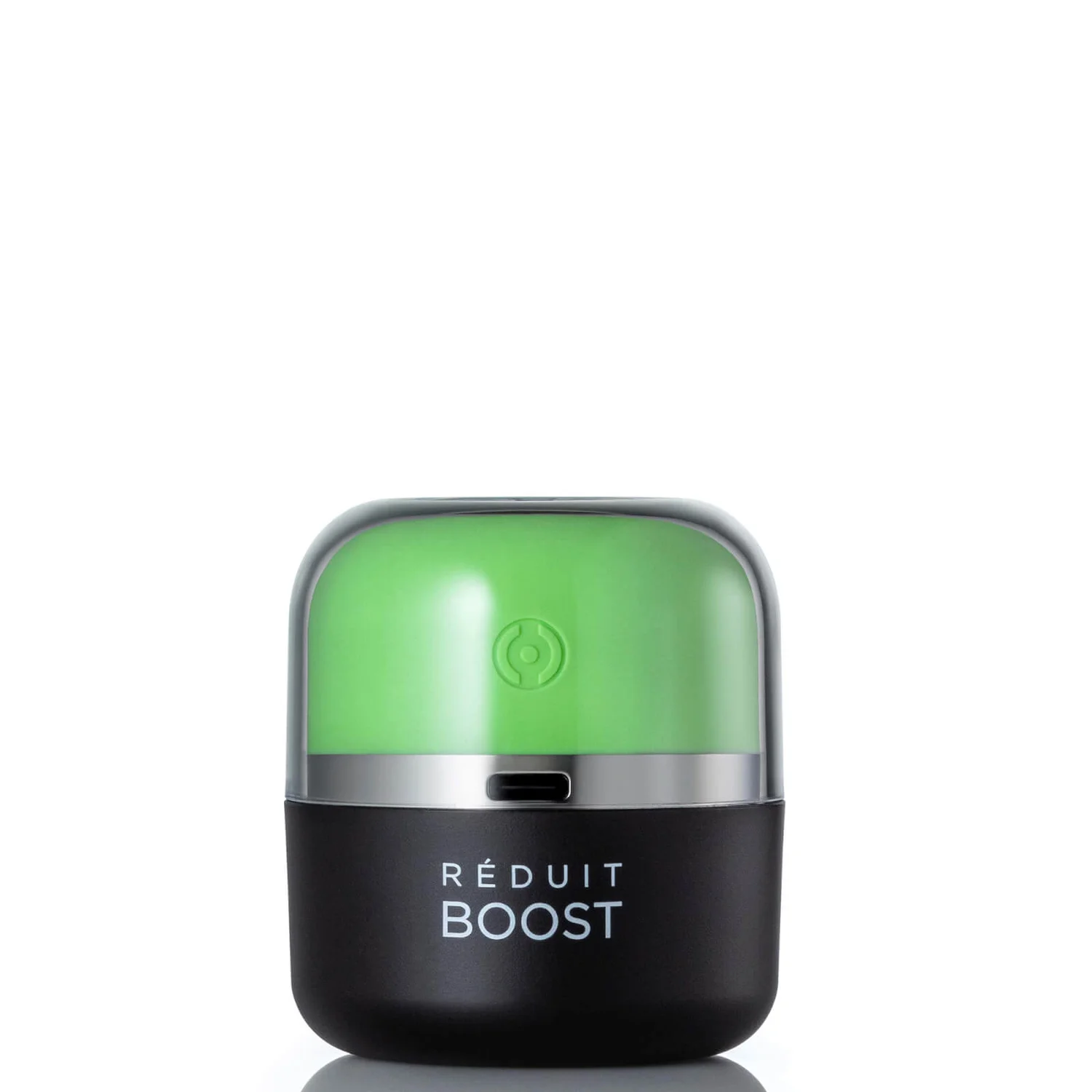 Innovatively designed to amplify the effectiveness of your favourite skincare products, the Réduit BOOST works with serums, creams and lotions to help minimise the appearance of fine lines, impurities and uneven skin tone.
Powered by LED light therapy and alternating vibrations, the unique tool harnesses Pulsed Electromagnetic Fields Technology (PEMFT) and diamagnetics to help personalise your skincare treatment in just 30 seconds. The perfect gift for every skincare addicts out there!

Buy Réduit BOOST from £179.00
Simba Orbit Weighted Blanket
Why not offering great nights of sleep for your loved ones? The Simba Orbit weighted blanket is the perfect gift for stress-free sleep. The Simba Orbit is actually uses glass nano-beads to add extra heft for that deep pressure stimulation effect.  It comes in two weights at the same price point, has a washable cover, and promises a relaxing sleep. 

Buy the Simba Orbit from £169.00
LES MILLS MBX MAT™

Imagine converting your home into a high-performance mind-body space. LES MILLS MBX MAT is designed with 2 surfaces: one for yoga and one for dynamic exercise. The red surface is perfect for any style of yoga, pilate, featuring high-density eco-PVC and delivering the right stability to strike challenging poses. The grey surface, on the other hand, is designed for functional & high impact exercise, featuring anti-slip coating to keep you anchored. A great present for any fitness lover ready to exercise at home more often!

Buy LES MILLS MBX MAT from £79.00
AMARE VITA Glow all Day skincare Duo
The AMARE VITA Glow All Day Duo, combines multi-tasking day cream for the day, and a concentrated night oil for the evening. On top of being vegan, and cruelty-free, their products are a multi-tasking, protective, and nourishing. Formulated to combat environmental stressors, deeply moisturise & enrich the skin, The One acts as a serum, moisturiser, primer, and SPF all in one, while the Oil I Dream Of serve as a brightening, rejuvenating, nourishing and repairing concentrated night oil. 

Buy AMARE VITA Glow All Day Duo from £116.00
Omnilux Contour – Anti-Aging Led Light Therapy
Ideal for any skincare addict, the Omnilux delivers a totally natural method of skin rejuvenation with alternating red and near infrared light. Omnilux contour is designed to stimulate the natural anti-ageing process and improve skin tone and clarity in the comfort of your own home. The device has been developed to rejuvenate the skin with a very effective way no matter your age, skin type or skin colour. With no pain, no side effects or downtime and less costly than other anti-ageing procedures, Omnilux will be a great hit for any women in your life!
Buy Omnilux Contour from £299.00
Simba Hybrid Firm Pillow
For those around you wanting to sleep better, Simba Hybrid Firm pillow is for them. Transport them into the best night sleep they've been dreaming of, with this innovative pillow. Featuring different inner layers, they will be able to adjust the layering of the three inner pillows to suit your sleeping style and their preferred level of firmness, for the most comfort. It's designed to provide fabric with instant coolness to the touch, but it also enables it to draw away excess heat, keeping you cool and dry: one of the best pillow you'll ever try.
Buy the Simba Hybrid Firm pillow from £159.00
SURI Electric Toothbrush
SURI is a revolutionary new sustainable electric toothbrush delivering a maximum clean with a minimal impact. Slim, sonic, & sustainable. SURI heads are made from corn starch and castor oil and SURI also recycle them for free. The brand has been fighting for a world where our daily rituals are in harmony with our planet, and to preserve the environment from more plastic waste. So if you want your Christmas to become more eco-friendly, then you will find the perfect gift in SURI electric toothbrush.

Buy SURI Electric Toothbrush from £60.30
Waterdrop LUCY Filter Carafe
Ready to pay more attention to the environment? Then we got the perfect gift for you! LUCY Filter Carafe by Waterdrop, improve the taste & odour of your tap water and free it from pollutants such as heavy metals, chlorine, drug residues and estrogens, as well as other coarse particles such as microplastics. Practical and beautifully designed, the Carafe produces the equivalent of 480 litres of clean water – without having to lug around heavy water bottles!
Buy the LUCY Filter Carafe from £49.00
Sleek & Curl Expert Straightener Manchester United Edition
You are about to make a really great gift! Is she tired of having to choose between sleek, straight hair and coveted curls? The Remington Sleek & Curl Expert Straightener Manchester United Edition will ensure her that no two-hair days will ever be the same. Combined with the specialised curved housing she will be able to achieve effortless straightening and curling results . The Remington Manchester United haircare collection makes an ideal Manchester United gift for fans. Two gifts in one!

Buy the Sleek & Curl Expert Straightener Manchester United Edition from £72.99
The Drowsy Silk Sleep Mask
Have you said "Sleeping Beauty"? The Drowsy mask blocks out 100% of light, while the heavenly padded lining cushions eyes and muffles sound. The lustrous Drowsy silk helps prevent ageing and protects hair from damage. It is the ultimate way to escape from the world and slip into deep, glorious sleep.

Buy The Drowsy sleeping mask from £69.00
Halfords Boardman MTX 8.6 Womens Hybrid Bike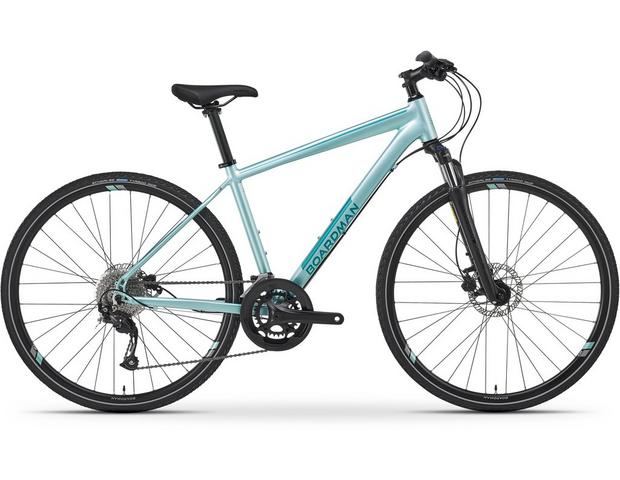 Is she into outdoor adventures? Then Halfords' Boardman MTX 8.6 Womens Hybrid Bike, will definitely be a hit this Christmas! The Multi-Terrain Crossover Boardman MTX features incredibly versatile range of front suspension an boasts a lightweight aluminium frame allowing stable and comfortable riding positions, broad gear ranges and powerful hydraulic disc brakes. In other words this bike can handle almost anything from rough roads, cycle paths and off-road trails and more!

Buy the Boardman MTX 8.6 Womens Hybrid Bike at Halfords from £600.00