Enchanting Wonders: A Whimsical Christmas Gift Guide for Kids
In the heart of the festive season, where the air is tinged with the sweet aroma of cinnamon and the sound of carols fills the air, comes a magical guide tailored exclusively for the little dreamers and believers. Imagine a world where joy, imagination, and the spirit of giving converge to create unforgettable holiday moments. As we embark on this enchanting journey, let the twinkling lights and laughter guide us through a curated collection of whimsical gifts that promise to bring smiles as bright as Rudolph's nose. So, gather around, young adventurers and seekers of wonder, as we unwrap the magic of the season together!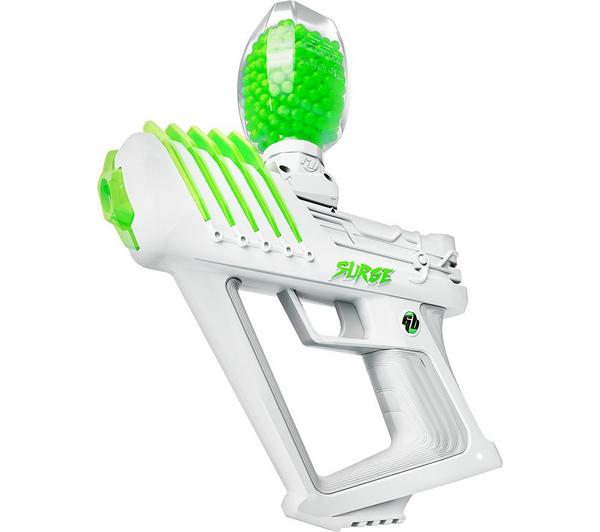 Dive into a world of excitement and innovation with Gel Blaster's SURGE, an extraordinary Christmas gift that redefines playtime for children. Forget the mess associated with traditional blasters – this marvel introduces a mess-free experience with its eco-friendly, water-based ammo known as Gellets®. Picture this: exhilarating battles, anytime, anywhere, and yes, even indoors! The Gellets® pop on contact, delivering a thrill without leaving a trace, making it the perfect solution for parents who cringe at the thought of post-play cleanups.
But the fun doesn't stop there! Gel Blaster elevates the gaming experience with a plethora of accessories. Imagine the backyard turning into a battleground with the Starfire glow-in-the-dark activator, adding an extra layer of excitement as the Gellets® illuminate the night. The adventure doesn't pause, thanks to auto-resetting targets that keep the challenges coming. Dive into a world where creativity meets competition as custom-colored fin packs allow kids to personalize their blasters, turning each battle into a unique spectacle. With Gel Blaster, unwrap the gift of adventure, where every shot sparks joy, laughter, and unforgettable memories.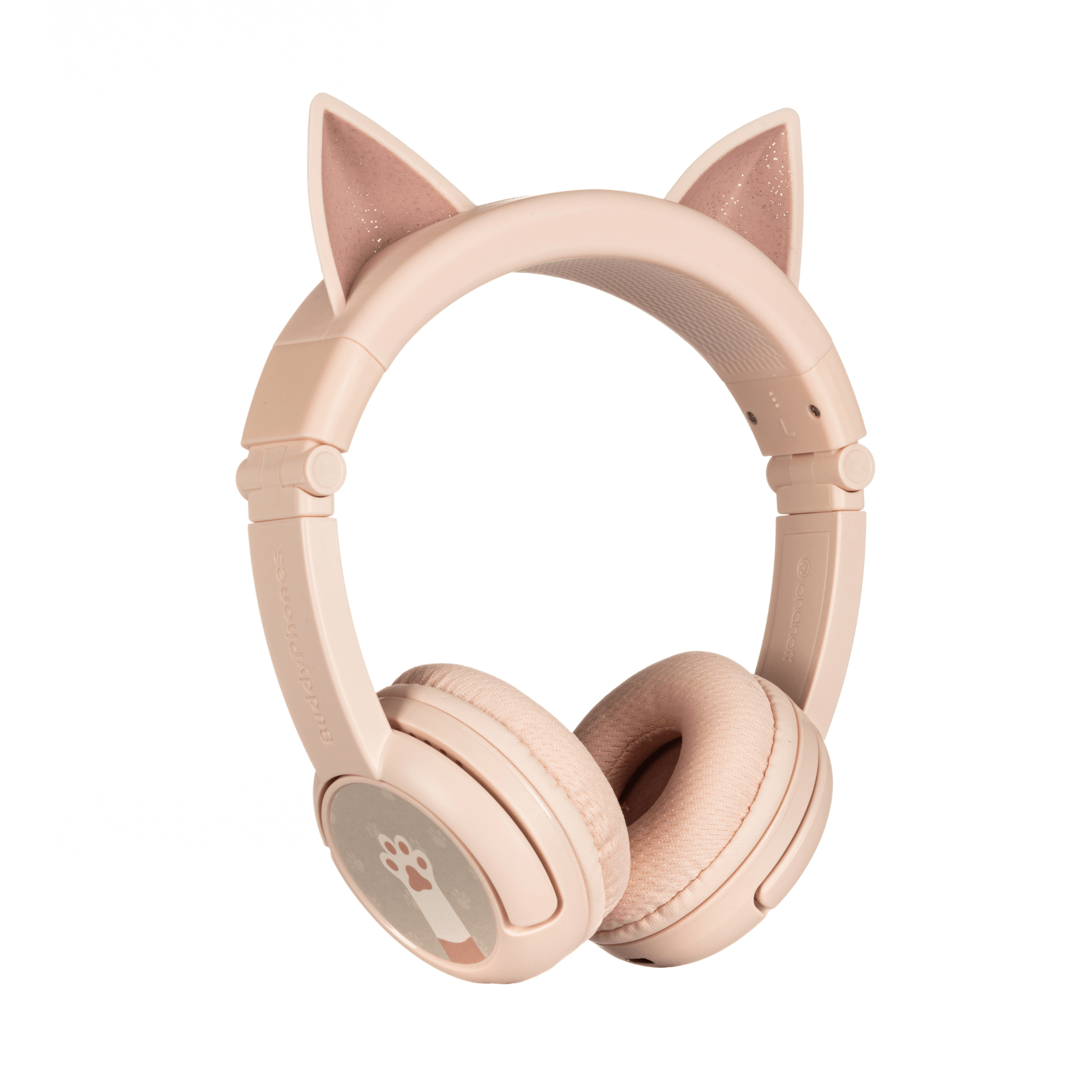 Wrap your little ones in a world of enchantment with the BuddyPhones PlayEars+, a dazzling fusion of technology and whimsy designed to transform every listening experience into a magical adventure. Imagine the joy on your child's face as they don these wireless wonders – not just headphones but adorable companions with animal ears! Whether they fancy becoming a lovable cat, a playful dog, a cunning fox, or a cuddly bear, the durable yet flexible silicon ears elevate these headphones to a realm of playful fantasy. The personalization journey continues with an array of animal-themed decorative stickers, allowing your child to make these headphones uniquely theirs.
But the magic doesn't stop at appearances. The BuddyPhones PlayEars+ boasts the same exceptional sound quality and SafeAudio features you've come to expect. With volume-limiting settings at 75/85/94dB, you can rest easy knowing your child's auditory adventure is safe and sound. Offering 24 hours of battery life, a 20-meter wireless range, and the flexibility to work wired or wirelessly, these headphones are a symphony of convenience for both kids and parents. The built-in microphone, answer/playback button, and BuddyLink for sharing further enhance the functionality, making these headphones a versatile companion for any activity. Dive deeper into the auditory wonderland with three distinct listening modes: ToddlerMode (75dB), KidsMode (85dB), and TravelMode (94dB max). The groundbreaking StudyMode ensures crisp and clear vocals, making these headphones not just for play but also an invaluable tool for learning and focus. Crafted with durability in mind, BuddyPhones are Kidproof & Kidsafe, surviving the energetic escapades of young minds. With robust materials, sweat-wicking ear cushions, an adjustable headband, and a foldable design, these headphones are built to endure the adventures of childhood.
Embark on a journey beneath the waves with The Little Mermaid Ariel Doll, a gift that transforms the magic of Disney's beloved tale into a tangible delight for young hearts. Inspired by Ariel's captivating presence in Disney's The Little Mermaid, this enchanting mermaid doll brings to life the essence of the iconic character with meticulous attention to detail. Capturing the very spirit of Ariel's underwater world, the doll boasts a posable design and dons an ombre-colored mermaid tail adorned with a mesmerizing glitter fin. The attention to detail extends to Ariel's signature long red hair, a celebration of the natural beauty that invites young minds to engage in imaginative styling adventures. As children hold this doll, they become part of the enchanting universe of The Little Mermaid, ready to explore the depths of creativity.
In the realm of make-believe, this Ariel doll opens the door to endless storytelling possibilities. Perfect for recreating cherished Disney moments or crafting entirely new and exciting narratives, this Mermaid Ariel doll becomes a cherished companion, fostering creativity and imaginative play in the hearts of children. With its true-to-character details and the sparkle of a glittering fin, this gift not only reflects the allure of The Little Mermaid but also becomes a cherished keepsake that transcends the holiday season, creating memories that will last a lifetime.
Immerse your little ones in the thrilling world of Sonic Prime with the 2.5″ Action Figure Playset Pirate Ship – a gift that transcends ordinary playtime into an extraordinary seafaring adventure. From the acclaimed Netflix series, this playset invites children to recreate the ultimate battle scenes aboard the Angel's Voyage Ship, a pirate vessel that sails through the fantastical realms of their imagination. At the helm of this maritime escapade is the 5-inch-scale Knuckles the Dread figure, ready to lead young minds into a world of endless possibilities. The intricately designed playset serves as a portal to the Sonic Prime universe, featuring not only a pirate ship with dynamic details but also a plethora of interactive elements to enhance the storytelling experience.
Picture the excitement as little hands launch into action with three canons, strategically placed across the ship, adding an element of strategy to the adventure. The ship's design goes beyond the ordinary, boasting a secret trap door, an escape hatch for daring getaways, and rolling wheels that transport young adventurers seamlessly through the unfolding tales of Sonic Prime. As the imaginative narrative unfolds, children can discover the hidden storage space within the pirate ship, providing a convenient home for all their Sonic Prime figures. This thoughtful detail ensures that the playset becomes a mobile haven for their favorite characters, allowing the seafaring adventure to continue wherever their creativity takes them. The Sonic Prime 2.5″ Action Figure Playset Pirate Ship transcends the boundaries of ordinary toys, offering a gateway to boundless storytelling and play that captivates young hearts during the magical season of Christmas.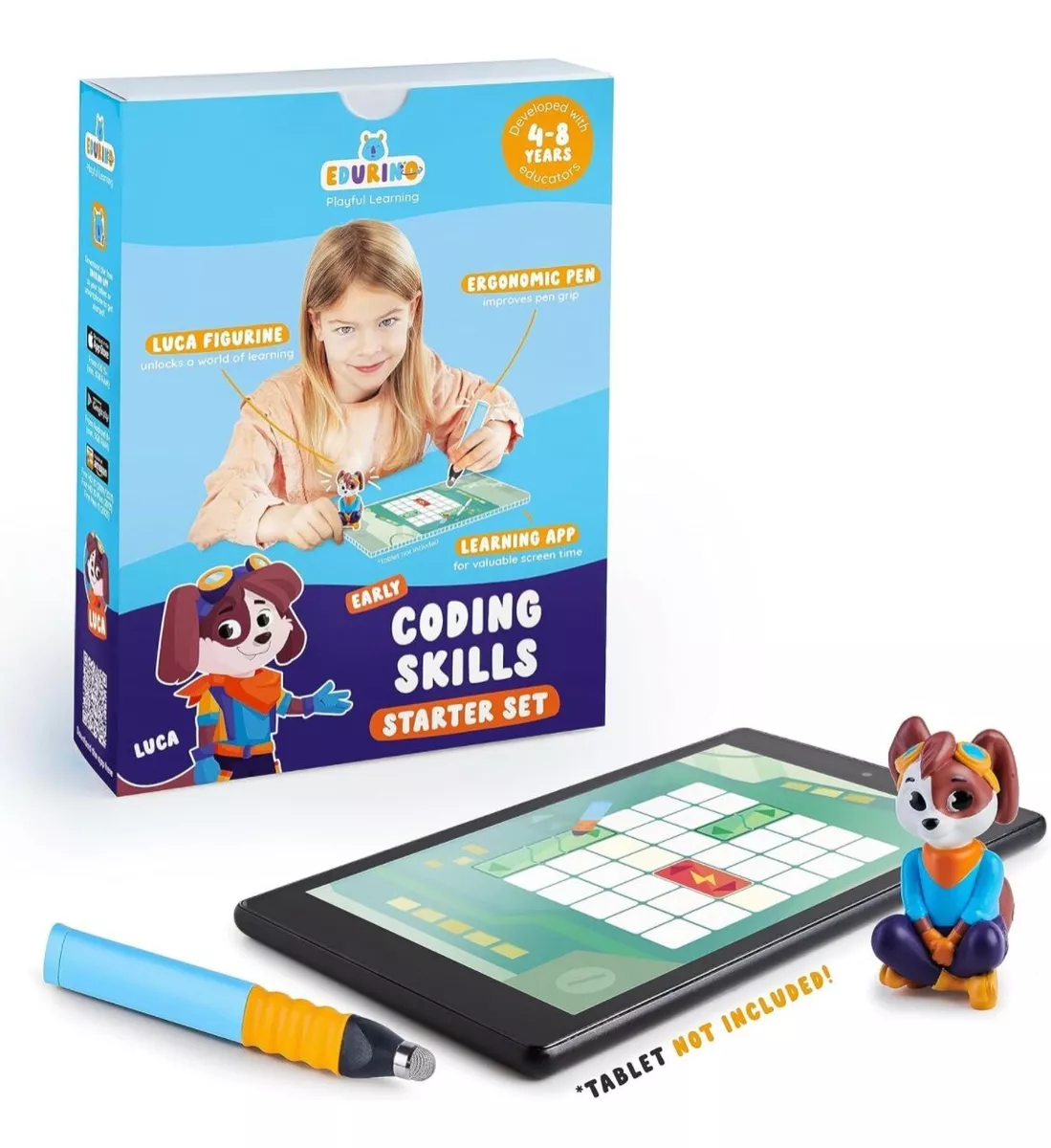 In the ever-evolving landscape of education and play, Edurino's Starter Set emerges as a beacon, offering more than just a Christmas gift; it's a journey into the captivating world of early coding skills. In a world where coding is the language of the future, introducing children to this realm becomes an invaluable gift. The star of this coding adventure is Luca the Dog, a charming companion guiding young minds through the essential skills of problem-solving and pattern recognition. Designed in collaboration with educators, this set is tailored for children aged 4-8, ensuring a seamless blend of entertainment and education. Luca introduces coding concepts through a series of engaging puzzles and challenges, capturing the imagination of young learners. The five mini-games embedded in the set address various aspects of logic, progressively increasing in complexity. As your child helps Luca crack codes and solve dilemmas, their cognitive development receives a boost, making learning a joyous and interactive experience.
In the realm of systematic thinking, children explore the interconnectedness of elements, moving beyond isolated components to understand their interactions. For instance, one mini-game involves maneuvering obstacles to shed light on Lupa's vast warehouse, fostering a systematic approach to problem-solving. Moreover, the set nurtures the fundamental programming skill of breaking down challenges into manageable parts. Your child embarks on an adventure with Bonki the robot, navigating an obstacle course with delightful tools, cultivating the essential ability to tackle problems step by step. The educational journey extends to unveiling the intricacies of complex systems through an entertaining energy flow game. Through this playful activity, your child aids Mr. Dandelion in reigniting his lamps, absorbing valuable insights into system dynamics. Edurino's Starter Set goes beyond being a mere gift; it becomes a gateway to a world where learning is an adventure, and each challenge conquered is a step toward unlocking the vast potential within young minds.
Dive into the realm of intrigue and excitement with Smiggle's Spy Walkie Talkies, the ultimate Christmas gift for young adventurers hungry for secret missions and clandestine communications. These handheld marvels transport children into a world where every backyard transforms into a secret spy headquarters. With an impressive 200-meter range, these walkie talkies allow them to establish covert connections with their comrades at the mere press of a button, turning playtime into a symphony of whispered secrets and strategic plotting.
Picture this: a group of pint-sized agents, armed with their Spy Walkie Talkies, embarking on thrilling missions that stretch the limits of their imaginations. The crackling excitement in the air as they coordinate moves, share discoveries, and navigate the twists and turns of their clandestine adventures. Smiggle's Spy Walkie Talkies not only empower children with the thrill of communication but also cultivate teamwork, strategic thinking, and a sense of camaraderie as they engage in espionage escapades. This Christmas, gift the young minds in your life the tools to embark on whispered adventures that will echo in their memories for years to come.
Step into the enchanting world of Peppa Pig with the Multilevel Cruise Ship Playset, a Christmas gift that promises boundless joy and endless hours of imaginative play for children. Unfold the multilevel wonders of this playset, as Peppa sets sail on a whimsical cruise, inviting young hearts to explore the magic within its three levels of excitement. Each level unfolds a new realm of possibilities, from a jungle-themed dining room and theater to a bustling cafeteria and a ball pit play space, providing a diverse tapestry for kids to weave their cruise adventures. The playset doesn't stop at mere exploration; it invites children to inhabit the world of Peppa Pig with three poseable, 3-inch scale figures – the beloved Peppa Pig, the adventurous Rohan Rhino, and the wise Captain Otter. These characters bring the cruise ship to life, making each storytelling session a vibrant and engaging experience.
As the adventure unfolds, the set boasts 13 accessories, including a pool, lounge chairs, a slide, and a dinghy boat that fits one of the figures, adding layers of excitement to the imaginative narrative. When the cruise adventure concludes, the ship gracefully folds up to neatly store the figures and accessories within, ensuring easy cleanup and organization. The addition of wheels allows for on-the-go play, turning any space into a playground for Peppa and her friends. This Peppa Pig Cruise Ship Playset isn't just a toy; it's an invitation to a world where creativity sets sail, making it a perfect Christmas gift for kids aged 3 and up who adore the charm and whimsy of Peppa Pig's universe. Let the waves of imagination carry your little ones into a holiday season filled with laughter, exploration, and endless adventures on the high seas of make-believe.
Embark on a culinary adventure like never before with MGA's Miniverse Make It Mini Kitchen Playset – a mesmerizing world where the magic of cooking comes alive for young aspiring chefs. This playset is not just a toy; it's a miniature masterpiece that allows children to unleash their creativity and culinary skills in a way that transcends the ordinary. Picture a realm where every ingredient, every utensil, and every step in the cooking process is shrunken down to a delightful miniaturized version, sparking the imagination of your little ones. Within the confines of this Miniverse, children have the unique opportunity to 'Make It' – a fascinating process involving the preparation, setting, and display of their tiny, delectable creations. The Miniverse playset provides a lifelike kitchen setup, complete with a mini oven, refrigerator, countertop, and shelves. The package includes more than just plastic replicas; it features realistic mini "ingredients" and kitchen accessories that elevate the play experience. With two Bonus Recipes and mystery ingredients, the creativity knows no bounds. To add an extra layer of charm, each Miniverse comes with 2 Exclusive mini oven mitts, making the cooking experience both authentic and adorable.
As your little chef engages in the 'Make It' process, they utilize the countertop to carefully craft their special mini dishes or drinks, following the guidance of the included "recipe" card. The excitement peaks during the 'Set It' phase, where the mini creations are placed in the oven with a working UV light to harden. Witness the transformation as the UV light reveals a realistic, mini replica culinary creation. Once set, these tiny masterpieces become collectibles ready to be proudly displayed, adding a touch of culinary charm to any play area. MGA's Miniverse Make It Mini Kitchen Playset isn't just a gift; it's an invitation for children to explore the wonders of creativity, imagination, and culinary delight in a world crafted just for them.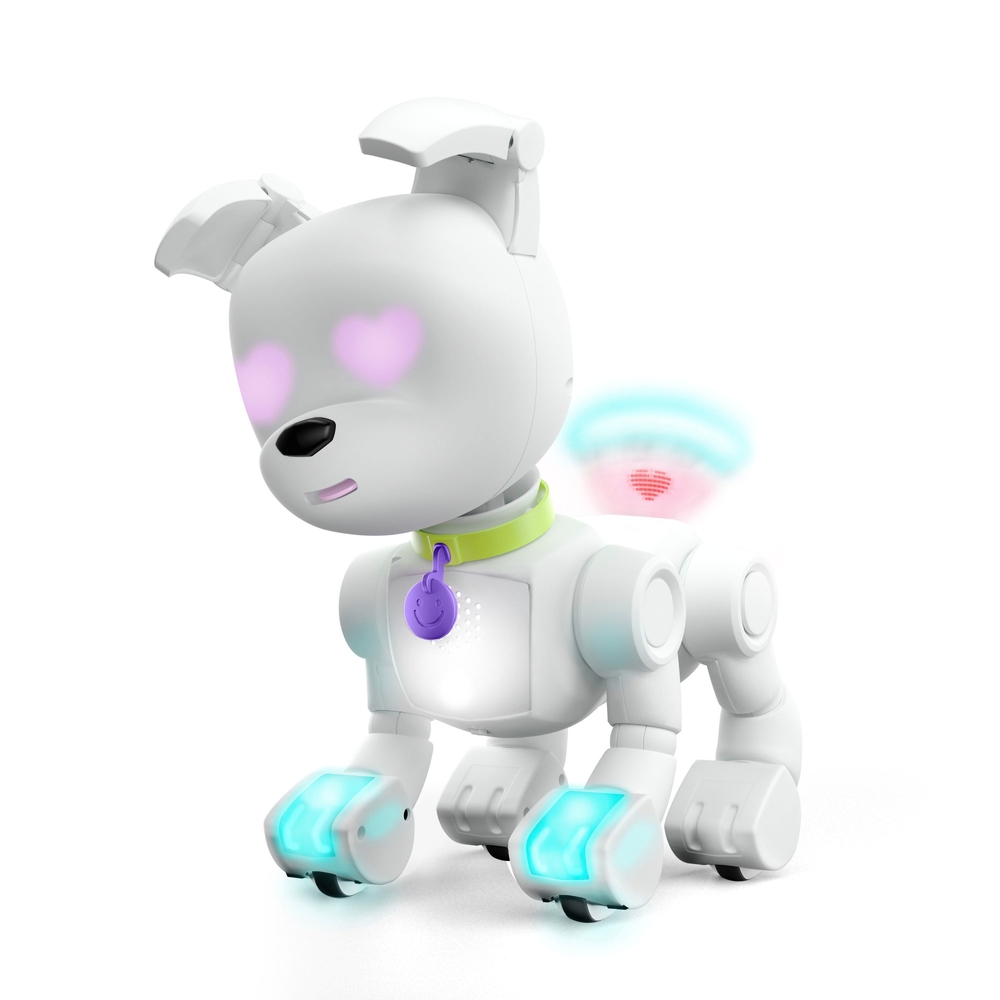 In the realm of enchanting gifts that spark the imagination, MINTiD Dog-E stands as a one-in-a-million creation, each uniquely brought to life through the minting process. Picture an all-white canvas transforming into a whimsical companion adorned with a mesmerizing array of colorful LED lights. As the lights dance, they sync with over 200 sounds and reactions, making every Dog-E an extraordinary and exclusive friend for your child. The magic doesn't stop there—connect Dog-E to the dedicated app for an immersive experience that opens up a world of endless play possibilities. Caring for Dog-E becomes a delightful journey of love and interaction. Utilizing its expressive tail and the Dog-E app, this robotic marvel communicates its needs to your child. Whether it craves attention, playtime, or a virtual treat, Dog-E's tail tells the tale. The interactive experience extends to six engaging games, including the whimsical Fortune Teller and the amusing Ultimate Nose Boop. Your child can immerse themselves in these games, creating lasting memories with their playful electronic companion.
In a stroke of technological brilliance, Dog-E talks with its tail using innovative persistence of vision (POV) technology. Through emotes, icons, and messages displayed in its lights, Dog-E expresses its feelings, letting your child know when it's hungry, seeking affection, or eager for a round of play. The magic of Dog-E extends beyond the physical realm into the digital domain with the app. From tracking Dog-E's needs to teaching it tricks and even tossing virtual treats, the app enhances the bond between your child and their robotic friend. With multiple profiles available, each member of the family can have a personalized Dog-E, making it a truly special and cherished addition to your household. The package includes the delightful Robot Dog with touch sensors, speakers, and a rechargeable battery, along with a removable collar, a magnetic interactive toy, and a USB charging cable. Gift your child the joy of companionship and endless adventures with MINTiD Dog-E, a delightful fusion of technology and imagination.
In the realm of unforgettable Christmas gifts for children, the Fire HD 10 Kids Tablet stands out as a beacon of creativity and endless possibilities. This exceptional tablet not only opens the door to a world of interactive and educational content but also provides a safe and robust digital space for young minds to thrive. The tablet comes bundled with a one-year subscription to Amazon Kids+, a digital haven curated for children to learn, grow, and explore safely. Within this digital wonderland, kids can immerse themselves in a vast array of ad-free books, games, videos, apps, and more, fostering both entertainment and education. Designed with the boundless energy of children in mind, the Fire HD 10 Kids Tablet is more than just a device; it's a fortress of durability. Encased in a sturdy Kid-Proof case, this tablet is built to withstand the tumbles and bumps of youthful exuberance. As parents, rest easy knowing that this technological marvel not only entertains but also protects, ensuring that the adventures of childhood continue uninterrupted.
The tablet goes beyond mere entertainment with a comprehensive suite of parental controls through the easy-to-use Parent Dashboard. Here, guardians can tailor content filters based on their child's age, set educational goals, manage screen time limits, and even grant access to additional content from platforms like Netflix and Disney+. It's a holistic approach to digital parenting, giving adults peace of mind while kids embark on a journey of exploration and learning. Under the hood, the Fire HD 10 Kids Tablet boasts impressive specifications tailored to meet the demands of young tech enthusiasts. With an octa-core processor, 3 GB of RAM, dual cameras, a USB-C (2.0) port, and expandable storage of up to 1 TB, this device is as fast and dependable as it is entertaining. The 10.1″ 1080p Full HD Display, reinforced with aluminosilicate glass, offers a vibrant and clear canvas for both entertainment and educational content. What's more, the tablet caters to bilingual families with its inclusion of thousands of Spanish language books, videos, apps, games, and Audible books through Amazon Kids+. With thousands of 5-star ratings from parents, the Fire HD 10 Kids Tablet emerges not just as a gadget but as a trusted companion in the delightful journey of childhood exploration and learning. This Christmas, gift more than a tablet; gift a gateway to boundless imagination and knowledge.
In the twilight of the holiday season, our Christmas Gift Guide for Kids bids adieu, leaving behind a trail of whimsy and wonder. As the last snowflake pirouettes to the ground, envision the joyous laughter of children unwrapping surprises that spark their imagination. This guide, a compass through the maze of gifting options, is not just a list but a portal to enchantment—a reminder that in the art of giving, we paint moments of delight on the canvas of memories. May your celebrations be adorned with the magic of unique presents and the timeless joy of a child's smile. Here's to a season where the ordinary transforms into the extraordinary, and the spirit of giving lingers in our hearts long after the last ornament is packed away