Culinary Chronicles: 10 Must-Have Gadgets for Culinary Sorcery in 2023
Welcome to Culinary Chronicles, where we unveil the hottest culinary gadgets that will turn your kitchen into a magical realm of gastronomic sorcery in 2023!

Prepare to embark on a thrilling and exciting journey as we present you with our top 10 must-have tools that will elevate your cooking prowess to awe-inspiring heights. From futuristic appliances that seamlessly blend technology and tradition to ingenious contraptions that unlock flavors you never knew existed, this enchanting collection of gadgets is poised to revolutionize the way you create culinary masterpieces. So fasten your aprons, sharpen your knives, and get ready to weave spells of delectable delights with these bewitching companions.

Are you ready to cast your spell of culinary excellence? Let's dive into the realm of epicurean enchantment together, with Culinary Chronicles as your trusted guide!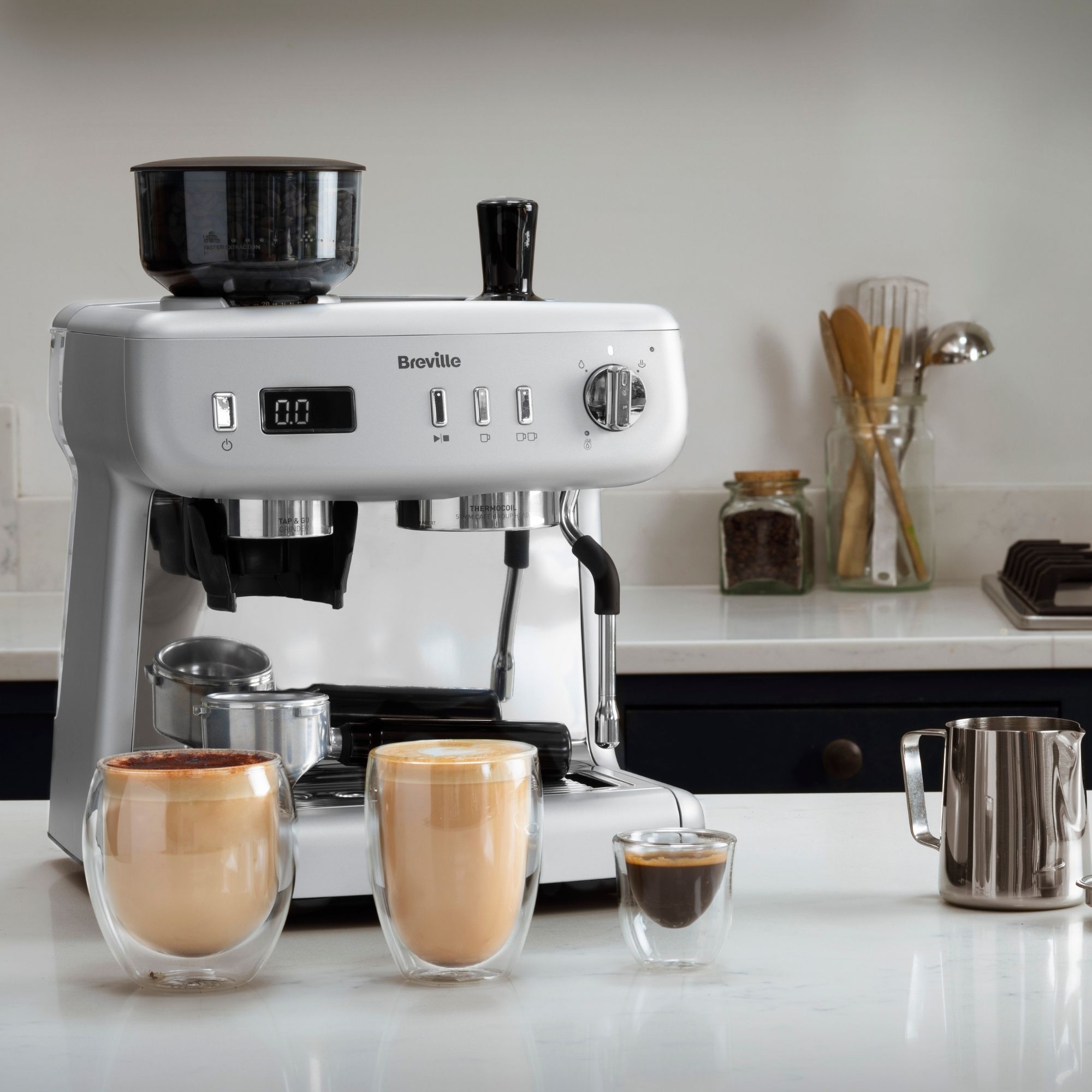 In the bustling world of 2023, where time is a precious commodity, the Breville Barista Max+ emerges as the ultimate kitchen gadget for coffee enthusiasts and connoisseurs alike. With its sleek design and unique, cutting-edge features, this innovative powerhouse takes the art of brewing to new heights. The Barista Max+ combines state-of-the-art technology with ease of use, empowering anyone to become a master barista in their own home. From perfecting the ideal grind size to extracting the rich flavors with precise temperature control, this remarkable gadget brings the café experience right to your kitchen counter.
Gone are the boring days of waiting in long queues for a perfectly crafted cup of coffee. With the Barista Max+, you become the architect of your own coffee masterpiece. The intuitive touchscreen interface guides you through a seamless brewing process, allowing you to tailor each cup to your exact preferences. Its integrated grinder ensures that every bean is freshly ground, unlocking the full aroma and depth of flavor in each sip. Whether you crave a velvety latte, a robust espresso, or a refreshing iced coffee, the Barista Max+ delivers an exceptional coffee experience that will completely awaken your senses and leave you yearning for more. Welcome to a new era of coffee craftsmanship—welcome to the Breville Barista Max+.

Buy the Breville Barista Max+ from £399.00
Step into the future of kitchen convenience with the Aurora Optima Hot and Cold Water Dispenser, the ultimate gadget to have in 2023. This sleek and stylish appliance is a game-changer, delivering instant hot or cold water at your command. Gone are the days of always waiting for the kettle to boil or fumbling with ice trays. The Aurora Optima's cutting-edge technology brings efficiency and luxury to your fingertips, making it an indispensable addition to any modern kitchen.
With just a simple touch of a button, the Aurora Optima dispenses steaming hot water for your morning coffee, soothing tea, or quick oatmeal fix. Its intelligent heating system ensures a precise temperature range, guaranteeing the perfect cup every time. On the flip side, when you crave a refreshing glass of chilled water, the dispenser effortlessly provides ice-cold hydration at your desired temperature. The device's advanced filtration system also ensures the water is purified, leaving you with clean and great-tasting results. Say goodbye to the all the hassle of traditional methods and welcome the Aurora Optima into your kitchen oasis, where convenience meets elegance.

Buy Aqua Aurora Optima from £179.00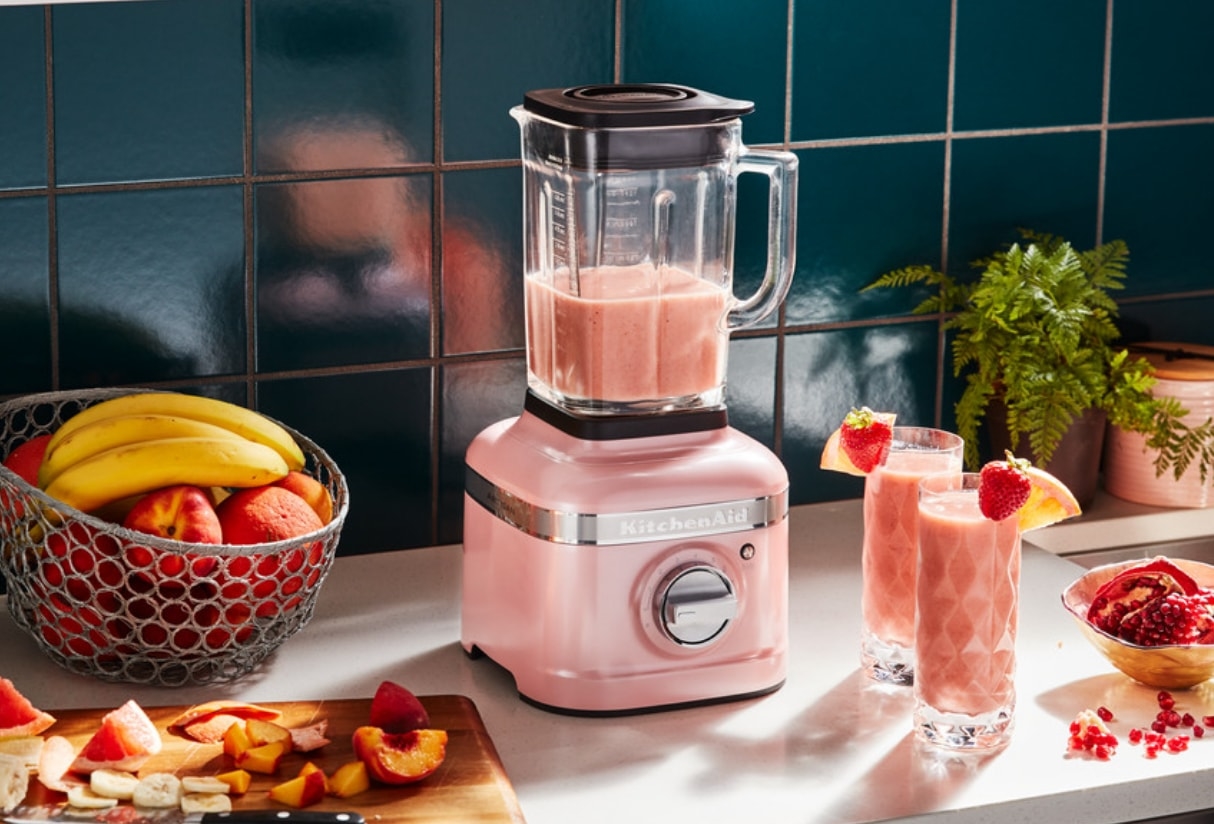 In the exciting culinary landscape of 2023, the KitchenAid Artisan K400 Blender reigns as the ultimate kitchen gadget for every aspiring chef and culinary enthusiast. This sleek and powerful blender is designed to transform your culinary dreams into reality, making it an essential tool for anyone seeking to elevate their kitchen experience. With its robust 1200-watt motor, five-speed settings, and innovative Intelli-Speed Motor Control, the K400 Blender effortlessly pulverizes ingredients, ensuring smooth and consistent results every time.
Crafted with precision and versatility in mind, the KitchenAid Artisan K400 Blender offers an array of advanced features. Its unique Soft Start feature gradually pulls ingredients into the blades, minimizing mess and allowing you to control the blending process effortlessly. From silky smooth soups to velvety smoothies, the blender's asymmetric stainless steel blades ensure thorough blending and optimum nutrient extraction. The tamper also comes in handy when working with thick mixtures, allowing you to push ingredients towards the blades for consistent blending. With the K400 Blender as your trusted kitchen companion, your culinary masterpieces are just a blend away.

Buy the KitchenAid Artisan K400 Blender from £329.00
Step into the future while embracing the charm of the past with the Cosmopolis Dome Retro 4 Slice Retro Toaster, the ultimate kitchen gadget for 2023. This sleek, vintage-inspired toaster combines the nostalgia of retro design with cutting-edge technology to revolutionize your breakfast routine. Its spacious dome-shaped body accommodates four slices at once, ensuring everyone gets their morning toast in no time.
With its eye-catching chrome finish and vibrant color options, the Cosmopolis Dome Retro Toaster effortlessly adds a unique touch of elegance to any kitchen decor. But it's not just about looks; this toaster boasts an array of features to enhance your toasting experience. Its variable browning control lets you achieve the perfect level of toastiness for your preference, while the defrost and reheat functions ensure your bread is always served just right. The removable crumb tray makes cleaning really breezy, and the high-lift mechanism allows for easy retrieval of smaller items like bagels or English muffins. So, say goodbye to ordinary toasters and embark on a delightful journey back in time with the Cosmopolis Dome Retro 4 Slice Retro Toaster – where classic design meets modern convenience.

Buy the Beko Cosmopolis Dome Retro 4 Slice Retro Toaster from £59.00
Step into the future of culinary bliss with the revolutionary Ninja CREAMi! This versatile kitchen gadget is set to redefine your dessert game in 2023. With the ability to effortlessly create a wide range of frozen treats, from rich and creamy ice creams to refreshing sorbets and even indulgent gelatos, the Ninja CREAMi is a must-have for every home cook and ice cream enthusiast. Gone are the days of tedious churning or relying on store-bought options—this innovative appliance empowers you to unleash your creativity and satisfy your cravings with homemade frozen delights that are sure to impress.
Equipped with a myriad of functionalities, the Ninja CREAMi is an all-in-one companion for your frozen dessert adventures. If you're in the mood for a velvety milkshake, a vibrant smoothie bowl, or a slushy to beat the summer heat, this game-changing gadget has got you covered. Its versatility extends even further, allowing you to whip up delightful Italian ice, frozen drinks, Creamiccinos, and tangy frozen yogurts that cater to all taste preferences. The Ninja CREAMi's intuitive design and easy-to-use controls ensure that creating these delectable treats is a breeze, while its sleek and compact form makes it a seamless addition to any kitchen countertop. Get ready to unleash your imagination and elevate your dessert experience with the Ninja CREAMi—the ultimate frozen treat powerhouse of 2023!

Buy the Ninja CREAMi from £199.99
In the fast-paced world of 2023, the Crockpot Express 5.6L Pressure Multi Cooker has emerged as the ultimate kitchen gadget, revolutionizing the way we cook and saving us valuable time and effort. This innovative appliance combines the convenience of a pressure cooker with the versatility of a multi-cooker, allowing you to effortlessly prepare delicious and healthy meals in record time.With its user-friendly interface and a plethora of preset cooking functions, such as pressure cooking, slow cooking, steaming, sautéing, and more, you can easily whip up a variety of dishes, from mouthwatering stews and tender roasts to perfectly cooked grains and delectable desserts.
What sets the Crockpot Express 5.6L Pressure Multi Cooker apart from other kitchen appliances is its ability to significantly reduce cooking time without compromising on taste or quality. By utilizing high-pressure cooking techniques, this powerful gadget tenderizes meat, locks in flavors, and speeds up the cooking process by up to 70%. Imagine coming home after a long and tiresome day to the aroma of a flavorsome, fall-off-the-bone pot roast that would typically take hours to prepare. Thanks to the Crockpot Express, you can enjoy such culinary delights in a fraction of the time. Additionally, its large 5.6-liter capacity ensures you can cook substantial meals for the whole family or prepare leftovers for later. Embrace the future of cooking with the Crockpot Express 5.6L Pressure Multi Cooker – a game-changer in the kitchen that will revolutionize your culinary experience in 2023 and beyond.

Buy it from £99.00
So there you have it, fellow culinary sorcerers! As we embark on this gastronomic journey through 2023, armed with the knowledge of the top 10 must-have gadgets, we can unleash our culinary prowess like never before. With these innovative tools at our disposal, we can transform the ordinary into the extraordinary, conjuring mouthwatering dishes and enchanting flavors that will leave our taste buds spellbound. So, dust off your aprons, sharpen those knives, and get ready to create culinary masterpieces that will go down in the annals of gastronomic history. Embrace the magic of these extraordinary kitchen companions, and let the culinary chronicles of 2023 begin!