The Ultimate Dad-tastic Delights: Unveiling the Best Father's Day Gift Guide Ever!
Attention all gift-seeking enthusiasts and doting sons and daughters! Brace yourselves for an extraordinary journey into the realm of dad-tastic delights as we proudly present 'The Ultimate Dad-tastic Delights: Unveiling the Best Father's Day Gift Guide Ever!'

Prepare to embark on a captivating adventure where imagination meets ingenuity, and love takes the form of thoughtfully curated treasures that will leave your dad in awe. Whether he's a superhero, a mentor, or the king of dad jokes, we've scoured the corners of the Earth to bring you a carefully handpicked selection of gifts that will make this Father's Day an unforgettable celebration.

So buckle up, dear gift-givers, as we unlock the gates to a world brimming with surprises, guaranteed to honour and delight the extraordinary fathers who have shaped our lives greatly with their unwavering love and guidance!"
Looking for the perfect Father's Day gift that combines innovation, performance, and sustainability? Look no further than the Index 02, an exceptional gift for dads who love to run. Engineered with optimized construction for easy disassembly, this second generation recyclable running shoe is a game-changer. Its lightweight Infiniride foam and carefully designed midsole geometry provide unparalleled running performance, delivering smoother transitions and a more comfortable stride. But that's not all— Salomon Index 02 doesn't compromise on style either. With a premium-finish mesh upper and soft materials, your dad will experience ultimate comfort and support, making every run an enjoyable experience.
The Index 02 isn't just about giving your dad a top-notch running shoe; it's also about making a much-needed positive impact on the environment. By committing to the Index 02, you're embracing sustainability and supporting a greener future. The shoe's optimized construction enables easy disassembly, allowing each component to be recycled and repurposed efficiently. With this innovative design, we're taking a step forward in reducing waste and carbon footprint. So, this Father's Day, go beyond the ordinary and gift your dad the Index 02—a revolutionary running shoe that combines performance, comfort, and a commitment to a better world. Unleash his running potential while being an advocate for change.

Buy from £160.00
Give your dad the gift of self-care and mental wellness this Father's Day with "The Wellbeing Journal." Designed with scientific research in mind, this thoughtfully crafted journal is a perfect companion for his adventures. Each page offers a unique blend of daily gratitude, therapeutic worksheets, mindfulness exercises, and inspirational quotes that will aid him on his transformative journey towards better mental health.
By encouraging daily expressions of gratitude, The Wellbeing Journal taps into the power of positive psychology, promoting a sense of fulfillment and contentment. The therapeutic worksheets are scientifically designed to help him explore his emotions, identify stressors, and develop healthy coping mechanisms. Moreover, the journal integrates mindfulness practices, guiding him to live in the present moment, fostering clarity and reducing stress during his endeavors. Packed with inspirational quotes from renowned thinkers and doers, this journal serves as a constant reminder of the resilience and strength within him. "The Wellbeing Journal" is not just a gift but a profound tool for your dad to take charge of his mental wellbeing. So, let your father embark on a transformative journey, one page at a time, as he nourishes his mind, uplifts his spirit, and embraces a happier and healthier version of himself.

Buy from £20.00
Treat your father to the ultimate blend of style and technology with Montblanc's Summit 3 Smartwatch. Its titanium case, meticulously brushed and polished by hand, exudes luxury while maintaining durability. Crafted to perfection, the lightweight material ensures comfort on the wrist, allowing for seamless wear throughout the day. Even if he's dressing up for a special occasion or going about his daily routine, the Summit 3 Smartwatch effortlessly complements any attire, making it a statement piece that truly stands out.
Beyond its striking appearance, the Summit 3 Smartwatch offers a personalized touch that speaks to Montblanc's design heritage. With a diverse collection of highly detailed and easily interchangeable watch faces, such as the captivating Geosphere, your father can tailor the watch to match his unique style and mood.
Whether he prefers a classic analog look or a futuristic digital display, the customization options are endless. As he explores the watch's functionality, he can seamlessly switch between various faces, ensuring that the Summit 3 Smartwatch is a versatile companion that adapts to his every need. Show your father how much he actually means to you this Father's Day with the Montblanc Summit 3 Smartwatch—a sophisticated and customizable timepiece that combines elegance, functionality, and personalization in one remarkable gift.

Buy the Summit 3 Smartwatch from £1,105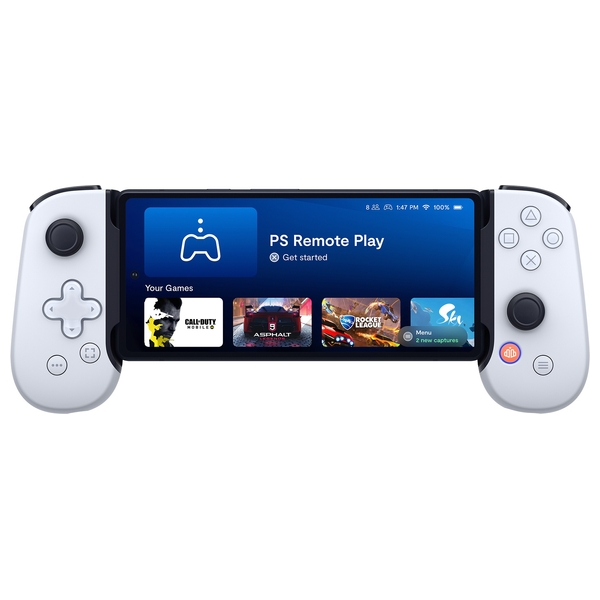 Upgrade your father's gaming experience this Father's Day with the Backbone One for PlayStation. This innovative device seamlessly transforms his Android phone into a powerful gaming console, offering endless hours of immersive gameplay. By simply snapping in his phone, he gains access to a vast and exciting library of games and services that support controllers, including Xbox Cloud Gaming. Gone are the boring days of tedious setup and complicated configurations. With Backbone One, he can effortlessly stream games directly from his Xbox or PC, opening up a whole new world of gaming possibilities at his fingertips.
The Backbone One for PlayStation provides more than just convenience—it also enhances the gaming experience in other ways. With a pass-through USB-C port, fast charging his phone is a breeze, ensuring uninterrupted gameplay without worrying about battery life. Additionally, the 3.5mm audio port allows him to connect his favorite wired headphones, immersing himself in rich soundscapes and communicating clearly with teammates during online matches. From competitive battles to captivating storylines, the Backbone One for PlayStation truly delivers premium gaming in seconds, making it an exceptional gift choice for Father's Day. Let your father discover a whole new level of gaming excitement and indulge in the ultimate gaming adventure with the Backbone One for PlayStation.

Buy Backbone One from £99.99
The RadExpand 5, the latest innovation in folding ebikes by Rad, is the ultimate gift to celebrate Father's Day. Building upon the immense success of its predecessors, this award-winning folding electric bike has undergone a transformation to deliver an even more remarkable riding experience. Weighing in at a remarkable 2 kilos (5 pounds) lighter, the RadExpand 5 boasts a sleek and agile design that effortlessly navigates diverse terrains. Its fatter tires ensure enhanced stability and control, allowing fathers to conquer new paths with ease.

Furthermore, the adjustable handlebars provide a customized fit, catering to individual preferences for an optimized riding posture. What's more, this remarkable two-wheeler comes equipped with an included rear rack, providing ample space to carry essentials for those memorable family outings. All of these incredible features are now available at a more affordable price, making the RadExpand 5 an irresistible choice for Father's Day.
With the RadExpand 5, fathers can unlock a world of adventure with just a simple fold-out. This folding ebike offers the flexibility to explore new horizons, be it nature trails, city streets, or coastal paths. When the day's adventures are over, the RadExpand 5 effortlessly folds in, allowing for seamless storage in any home, car, boat, or camper. Its compact form factor and efficient folding mechanism make transportation a breeze, empowering fathers to take their beloved RadExpand 5 wherever their wanderlust may lead.
The gift of the RadExpand 5 not only provides an exhilarating riding experience but also fosters a sense of freedom and discovery. This Father's Day, give your dad the RadExpand 5 and watch him embark on unforgettable journeys while cherishing the moments spent together.

Buy the RadExpand 5 from £1,649
This Father's Day, give your dad a gift that embodies sophistication and strength with DIOR's Sauvage Eau De Parfum. Designed for the modern man who is the epitome of confidence and charisma, this fragrance captures the essence of timeless masculinity in every spritz. Opening with a burst of fresh bergamot, the top notes immediately awaken the senses, creating an invigorating and energetic aura. As the fragrance develops, warm and sensual Sichuan pepper and lavender blend seamlessly, providing a touch of elegance and depth.
Finally, the base notes of smoky vanilla and ambergris leave a lasting impression, ensuring that your father will be remembered wherever he goes. With its refined and captivating scent, Sauvage Eau De Parfum by DIOR is the perfect gift to celebrate the remarkable man your father is, making this Father's Day truly unforgettable.

Buy DIOR Sauvage from £77.00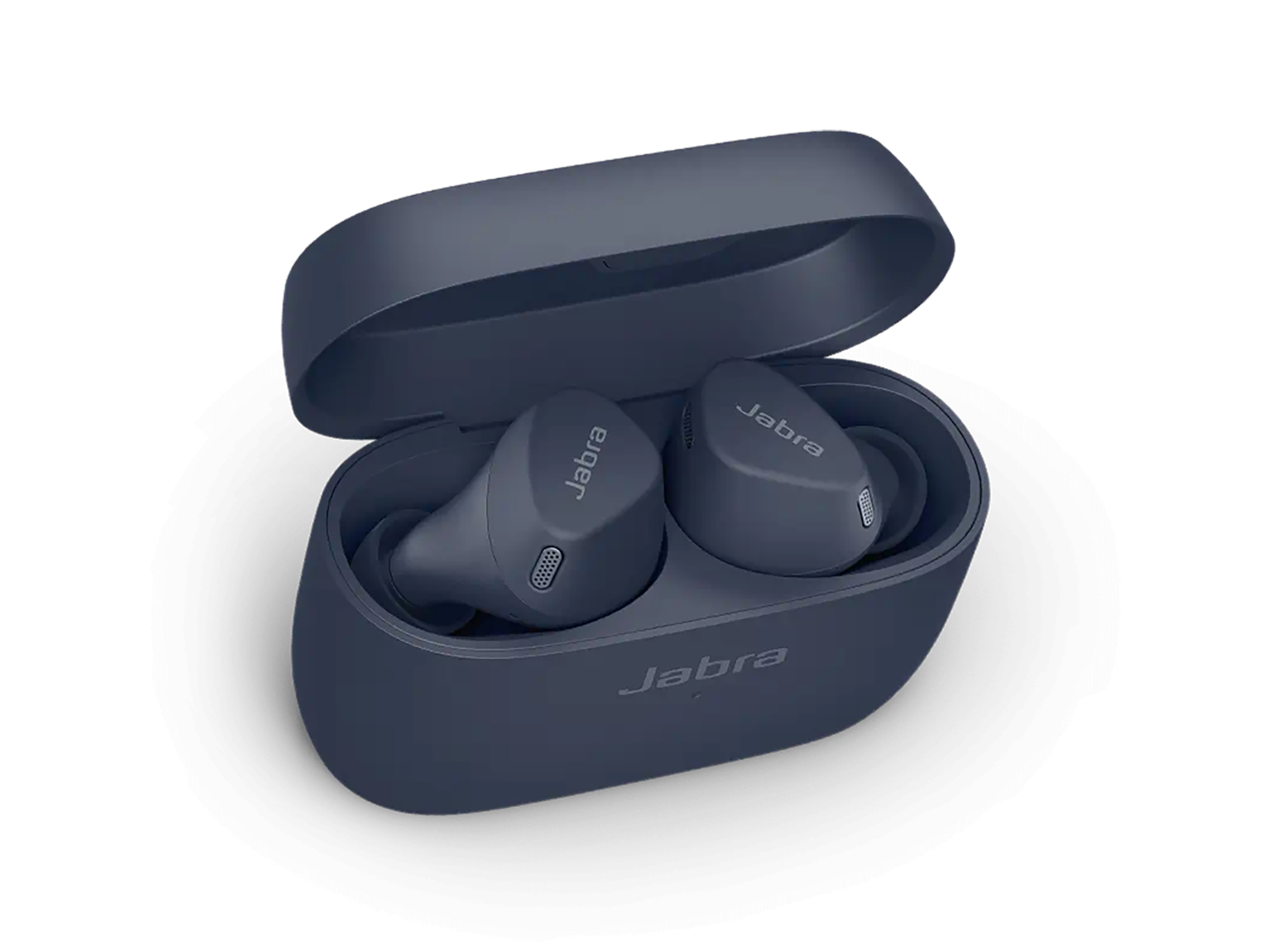 The Elite 4 Active headphones are the ultimate Father's Day gift for the active dad who loves both music and fitness. Crafted with advanced audio engineering, these cutting-edge headphones deliver an unparalleled sound experience that will take your father's workout sessions to new heights. Whether he's hitting the gym, going for a run, or sweating it out in a high-intensity training session, the Elite 4 Active's superior sound quality will immerse him in his favorite tunes, providing the motivation and energy he needs to push through any workout.
Not only do these stylish headphones provide exceptional sound, but they also feature a secure active fit that is specifically designed to stay in place during even the most vigorous exercise routines. With their innovative design, the Elite 4 Active headphones ensure that your father can focus on his workout without any distractions caused by constantly adjusting or repositioning his headphones. These headphones are engineered to withstand intense movement and securely stay in his ears, giving him the freedom to move and groove to his favourite beats without worrying about interruptions. Give your dad the gift of an enhanced workout experience with the Elite 4 Active headphones and let him achieve his fitness goals with style, comfort, and unmatched audio performance.
Buy Jabra's Elite 4 Active from £119.99
This Father's Day, give your dad the gift of innovation and endless possibilities with the Google Pixel 7. With its cutting-edge features and exceptional camera capabilities, the Pixel 7 is the ultimate companion for every dad who loves to capture and relive precious moments. Equipped with a state-of-the-art camera system that combines advanced hardware and intelligent software, the Pixel 7 ensures that every photo your dad takes is a masterpiece. From stunning landscapes to candid family portraits, this smartphone effortlessly captures every detail with stunning clarity and vibrant colors. Even in low-light conditions, the Pixel 7's Night Sight feature allows your dad to capture stunning photos without the need for additional equipment. Let him explore his photography skills and create lasting memories with the Google Pixel 7.
Buy Google Pixel 7 from £549.00
In the symphony of gratitude and love, let our harmonious notes crescendo into a resounding tribute to the remarkable fathers who shape our lives. As we unveil the treasure trove of Father's Day wonders, let us remember that the ultimate Dad-tastic delights lie not only in the gifts we give, but in the moments we share, the memories we create, and the admiration we hold in our hearts. So, dear readers, with this guide as your compass, go forth and celebrate the extraordinary dads in your life with a symphony of surprises, making this Father's Day a crescendo of pure delight, leaving indelible imprints of joy and gratitude for years to come.