What to choose: Tommee Tippee Dreamsense Smart Baby Monitor
The Dreamsense offers cutting-edge features like motion and noise alerts, temperature tracking, two-way audio capability and much more—giving you the chance to simultaneously keep them safe while also providing hands-free monitoring.
The Dreamsense Smart Baby Monitor is the ultimate safety net for your little one. It helps you keep an eye on your baby even from a distance. With advanced features like AI-powered sound detection, adjustable temperature settings and voice monitoring, you can rest easy knowing that your bundle of joy is safe and secure while you're away. Plus, it's customizable so you can choose exactly how much visibility into your baby's room you need! Let Dreamsense take modern parenting to the next level – because when it comes to your precious little angel, only the best will do.
Breathing Patterns Monitored In Real-Time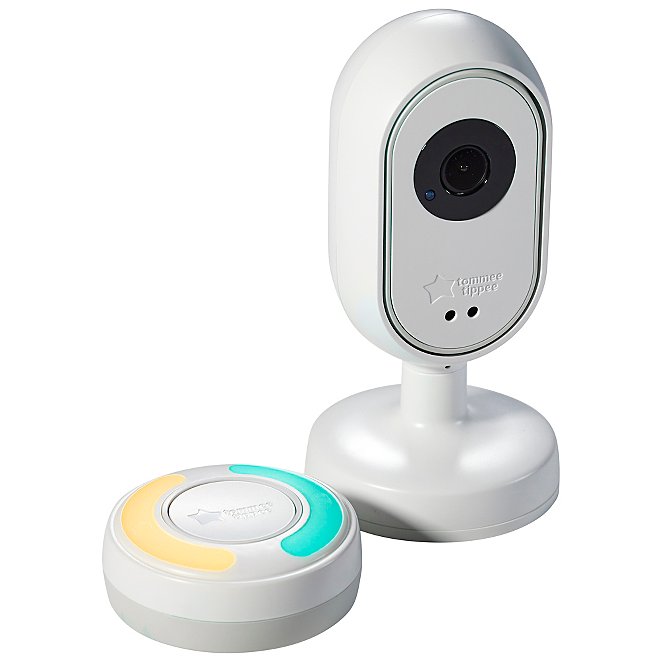 The Dreamsense Smart Baby Monitor is equipped with a motion detector that can detect even the slightest of movements in your baby's room. It sends out an alert to your phone if it detects any unexpected activity and enables you to check on your baby from anywhere in the world. The motion detector also helps parents to monitor the breathing pattern of their babies in real-time, allowing them to take immediate action if there are any changes or irregularities detected in their child's breathing patterns.
Get HD Footage Of Your Child Even In Low Light Conditions
The Dreamsense Smart Baby Monitor comes with a night vision camera that can capture high-definition videos and pictures even in low light conditions. This ensures that parents can keep an eye on their baby throughout the night without disturbing them or waking them up unnecessarily. The footage captured by the camera can be easily accessed through an app, allowing parents to view live footage of their baby while they're away from home. 
Get Alerted If The Temperature Goes Above Or Below A Certain Limit
This smart baby monitor has a temperature sensor which monitors the temperature within your baby's room at all times and alerts you if it goes above or below a certain limit. This helps ensure that your little one remains comfortable and safe, no matter how cold or hot it gets outside. Furthermore, you can also control the temperature remotely via the app – allowing you to adjust the climate according to what is comfortable for your baby while they sleep soundly through the night.
Conclusion
If you're a new parent, then the Dreamsense Smart Baby Monitor is an essential item in your home. This high-quality, innovative product can ensure that your little one's safety and security are not compromised while you are away. Not only that, but the conveniences and ease it provides, such as remote video monitoring and custom alerts through the app so you can know what's going on, is something no parent should pass up.
Whether it's for napping time or bedtime time peace of mind, let this revolutionary smart baby monitor be your guardian angel! So, if you're ready to have some extra parental protection and make life with a newborn easier than ever before – or just want peace of mind during those long travels – get this must-have device today!
Buy Tommee Tippee Dreamsense from £299.00 here