Home for the Holidays: The Ultimate Smart Living Gift Guide
In the hushed stillness of winter, as snowflakes gently blanket the world outside, there's a familiar magic that descends upon our homes—a captivating alchemy of nostalgia and anticipation. The holiday season, a cherished tapestry of traditions and togetherness, beckons us to our roots. As loved ones gather around the hearth, the air is charged with the warmth of shared stories and laughter, a timeless ritual that transcends the march of technology. Yet, in this age of innovation, there exists a seamless marriage between the timeless and the cutting-edge.

This holiday season, our journey into the heart of home is intertwined with the whispers of smart living, where thoughtful gifts embrace the spirit of tradition while embracing the promise of a connected future. Join us as we embark on a festive exploration, weaving together the threads of comfort and innovation, creating a tapestry of holiday joy that transcends the ordinary.
Transform your living space into a smart home haven this Christmas with the Netgear Orbi™ 960 Series. This Quad-Band WiFi 6E Mesh System, boasting a maximum speed of 10.8Gbps and coverage spanning 7,500 sq. ft., is the ultimate gift for seamless connectivity. The system's groundbreaking 6GHz band ensures rapid speeds for the latest WiFi 6E-ready devices, facilitating smooth streaming to every screen in your house simultaneously. The dedicated 4th band acts as an express lane, maintaining fast speeds for up to 200 devices, while the 10 Gig internet port future-proofs your home for the fastest download speeds.
With its elegant design and patented antenna technology, the Orbi guarantees superior WiFi coverage across your entire property. Create up to 4 separate networks effortlessly, optimizing traffic for WiFi 6E and smart home devices. Connecting over 200 devices has never been easier, from PCs and phones to security cameras and door locks. The Orbi app simplifies setup and management, allowing you to control your home network from anywhere. As a bonus, the system comes with a 1-year subscription to NETGEAR Armor™, providing real-time protection against hackers and ensuring privacy for all your connected devices. Elevate your home's connectivity with the world's most powerful whole-home WiFi system – a perfect Christmas gift that combines performance, protection, and perfection.
Upgrade your home this Christmas with the Tower T513011 VL70 Cordless 3-in-1 Pole Vacuum Cleaner, a gift that not only ensures a spotless living space but also integrates seamlessly into your smart home ecosystem. This innovative vacuum cleaner features cyclonic suction, delivering a constant and consistent airflow to effortlessly tackle dirt on various surfaces. The touch panel allows you to choose from high and turbo settings for high-performance cleaning, while the flexi pole adjusts to reach high and hard-to-access spaces, making it perfect for cleaning under tables and low-down areas.
With a 29.6V Li-ion battery, this vacuum provides up to 40 minutes of continuous cleaning on a single fast charge of up to 4 hours. The anti-allergy HEPA filter captures 99.95% of fine particles, ensuring a healthier living environment. Its 3-in-1 design allows you to use it as a cordless vacuum for floors, a detachable handheld for cars and upholstery, or with the flexi pole for those tricky low spaces. The motorized anti-tangle floor head with HEPA 12 filter and wall-mountable feature adds to its versatility, making this Tower vacuum cleaner the ultimate Christmas gift to elevate your home to a new level of smart cleanliness.
Discover the perfect Christmas gift to elevate your living space into a smart home oasis—meet Echo Pop, a compact Wi-Fi and Bluetooth smart speaker featuring the power of Alexa. Introducing Echo Pop, the speaker that seamlessly merges full sound with smart technology, making it ideal for bedrooms and small areas. Despite its unassuming size, this mighty device effortlessly commands attention, effortlessly blending into your decor while standing out in performance.
With Echo Pop, controlling your home environment is as simple as using your voice or the Alexa app. Easily manage compatible smart home devices like lights and plugs, turning any space into a smart haven. But Echo Pop is not just a music companion; it's your personal assistant. Ask Alexa to set timers, check the weather, read the news, or even reorder essentials like paper towels. With tens of thousands of skills, Alexa adapts to your needs, from playing relaxing sounds to testing your music knowledge. Designed for sustainability and privacy, Echo Pop goes beyond expectations. The fabric is crafted from 100% post-consumer recycled yarn, and the aluminum is made from 80% recycled materials. Concerned about privacy? Echo Pop's multiple layers of protection include a Microphone Off button that electronically disconnects the microphones when needed. Elevate your home and embrace the future with Echo Pop—a gift that combines technology, sustainability, and style.
Upgrade your home this Christmas with the perfect gift to enhance both work and leisure – the Toucan Connect Video Conference System HD. Immerse yourself in the future of smart living as this sleek device seamlessly transforms your space into a hub of connectivity and convenience. With its versatile functionality, the Toucan Connect is not just a video conferencing tool; it's a complete audio-visual solution for remote meetings, whether you're working from the cozy confines of your home or a bustling office environment.
Say farewell to the complexities of remote collaboration as the Toucan Connect boasts a range of features designed to elevate your communication experience. The system comes equipped with four built-in multi-directional microphones featuring echo cancellation, ensuring crystal-clear audio transmission. The removable 1080p wide-angle camera, with an 89-degree field of view, captures every detail, making virtual meetings feel like face-to-face interactions. Effortlessly shift from one space to another by detaching the camera from the speaker, thanks to the included USB cable. With its user-friendly plug-and-play interface, Bluetooth 5.0, and USB connectivity, the Toucan Connect makes it easy to connect with your computer, phone, or tablet. Compact enough to fit into any office or home environment, this innovative system also offers two USB ports for convenient device charging and external drives. Elevate your home this Christmas with the Toucan Connect – the ultimate gift for turning your space into a smart haven.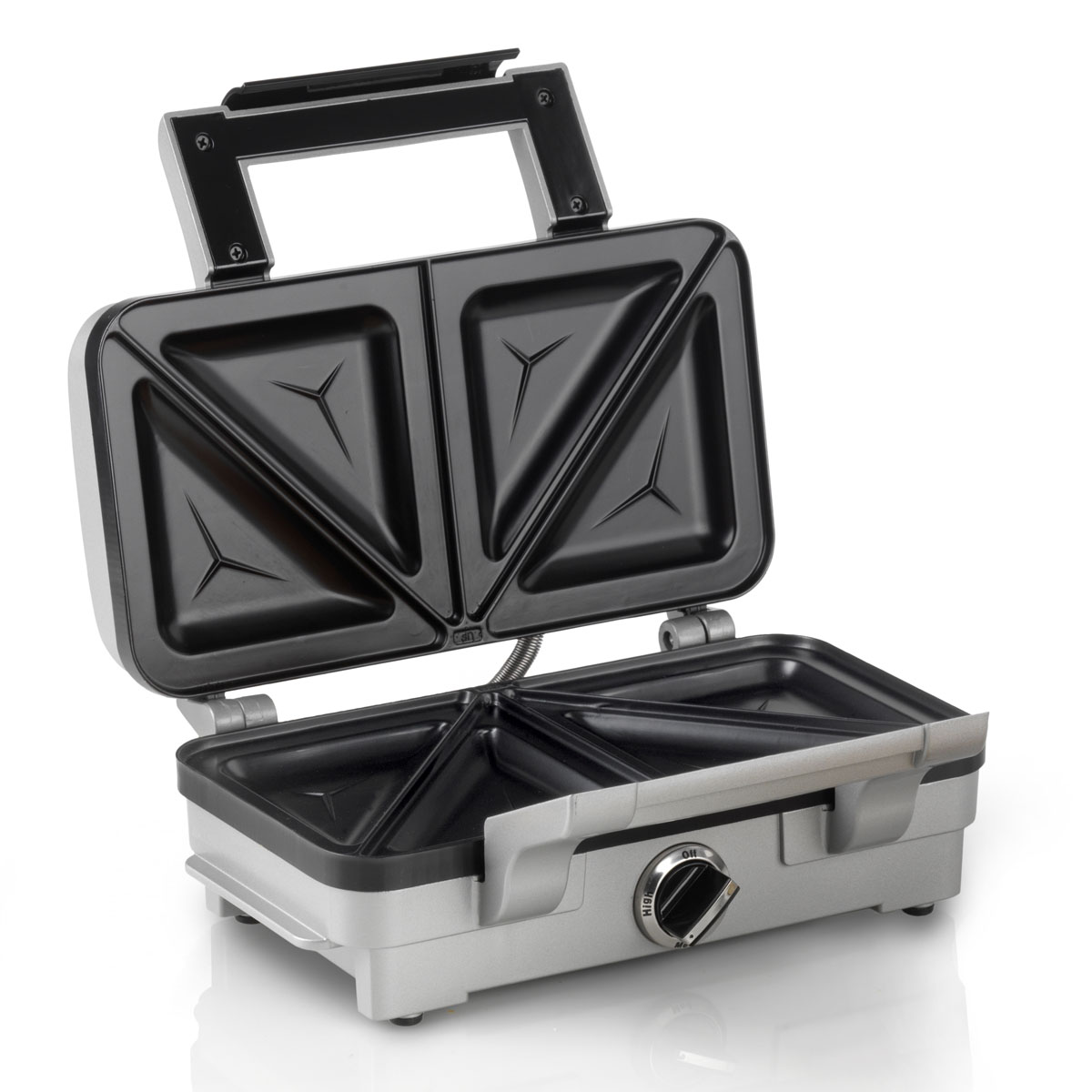 Amidst the holiday festivities, imagine unwrapping a gift that not only redefines your kitchen but transforms the very essence of culinary exploration. Cuisinart's Smart Sandwich Maker emerges as a beacon of ingenuity, clad in a sophisticated stainless steel housing with a brushed finish, seamlessly integrating itself into the modern aesthetic of your home. Its allure goes beyond the surface, as this intelligent kitchen companion promises to be the catalyst for a gastronomic revolution within the heart of your household.
Picture the scene: with its extra-large plates, boasting pockets of remarkable depth, you're not just creating sandwiches; you're curating culinary masterpieces. The variable temperature control becomes your artistic tool, ensuring that each creation, be it a gourmet omelette or a scrumptious quesadilla, is a symphony of perfectly balanced flavors. The possibilities are as vast as your imagination, and the Smart Sandwich Maker invites you to explore the uncharted territories of your culinary prowess.Yet, the brilliance doesn't end with the culinary symphony. As the feast concludes, the ease of post-meal cleanup comes to the forefront. The removable, dishwasher-safe plates promise convenience, allowing you to bask in the afterglow of your gastronomic triumphs without being weighed down by the prospect of tedious kitchen chores. This Christmas, gift not just an appliance but an experience—a journey into the intersection of technology and culinary artistry, where Cuisinart's Smart Sandwich Maker becomes the epicenter of connected, flavorful living.
Elevate Your Home's Vigilance with Solar-Powered Security: A Smart Christmas Gift
Transform your home into a haven of smart security this Christmas with the Tapo A200 Solar-powered 2-Camera System. This innovative gift ensures non-stop power and year-round protection for your household. The solar panel, equipped with premium monocrystalline silicon cells, delivers an impressive charging power of up to 4.5W, requiring just 30 minutes of standard sunlight per day to keep your Tapo battery cameras operational around the clock. Compatible with Tapo C425, Tapo C420, and Tapo C400, this system allows your cameras to safeguard your home in all seasons, with plans to support additional products in the future.
The 360° angle-adjustable solar panel offers flexibility in installation, whether mounted on a wall or roof, ensuring optimal sunlight capture. With a generous 4m charging cable, you have the freedom to position the solar panel and cameras in the most convenient and effective locations, granting you access to free solar energy. The system's IP65 weatherproof rating guarantees reliable performance, enabling your battery cameras to stay charged and vigilant, even in challenging environments with rain and dust. This Christmas, give the gift of intelligent security, empowering your loved ones with a cutting-edge solution for a safer, smarter home.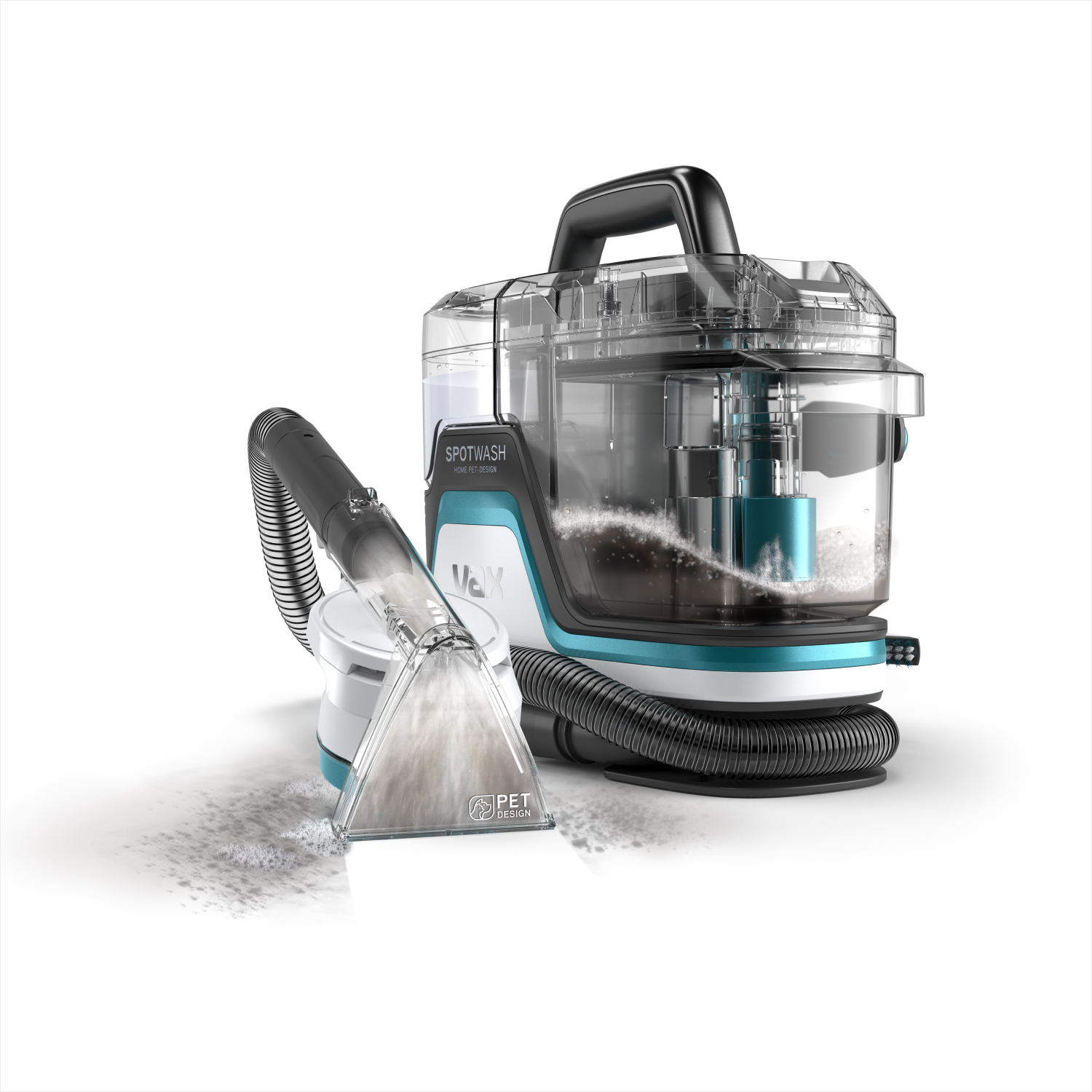 Experience the magic of a cleaner, smarter home this Christmas with the VAX SpotWash Home Pet-Design—a revolutionary cleaning companion designed to effortlessly tackle spills, stains, and even the trickiest pet messes. Engineered with cutting-edge technology, this compact device provides complete home versatility, making deep cleaning a breeze and killing over 99% of bacteria for a hygienic living space.
Unleash the power of the SpotWash Home Pet-Design's advanced features, including the New SpinScrub Hand Tool with automatic rotating bristles, ensuring a thorough clean for your carpets and upholstery without the need for strenuous scrubbing. The kit also includes the indispensable Advanced Home and Pet Tool Kit, equipped with tools such as the Extra Wide 2-in-1 Wash Tool and Messy Clean Up Tool, designed for versatile cleaning around your home. Compact and easy to store, this device is the perfect gift for busy households, providing specialized tools and antimicrobial protection for unexpected accidents and creating a clean and safe environment for your family and pets. Embrace the future of smart cleaning with the VAX SpotWash Home Pet-Design and make this Christmas a season of joy and cleanliness.
Upgrade your home this Christmas with the exclusive Vortx Dual Basket Air Fryer, a culinary marvel designed to revolutionize your cooking experience. With its 7.6L capacity and two large 3.8L baskets, this appliance allows you to cook twice as much food as a standard air fryer, making it the perfect gift for families who enjoy wholesome meals with minimal effort. The innovative Vortx technology ensures 99% less fat in your dishes, creating crispier textures 30% faster than a conventional oven. The digital touch panel, equipped with air fry, roast, bake, dehydrate, defrost, and reheat functions, provides easy control over each compartment, enabling you to cook different foods at different temperatures simultaneously.
Experience the convenience of the smart finish function, allowing you to set the air fryer to cook various foods in each basket, ensuring a harmonized finish time for a feast that the whole family can enjoy together. Save up to 70% on energy bills without compromising on cooking speed, thanks to Tower's powerful yet energy-efficient design. The Tower 7.6L Dual Basket Vortx Air Fryer not only promises quality with its 3-year guarantee but also carries the trusted legacy of Tower, an iconic British brand with over 100 years of manufacturing and design excellence. Elevate your culinary adventures and make this Christmas unforgettable by bringing home the future of cooking technology.
Transforming your home into a smart haven has never been more seamless and efficient, thanks to the extraordinary Roomba Combo® i8+ Robot Vacuum and Mop. This innovative marvel is designed for the dual purpose of wet and dry floor cleaning, effortlessly transitioning from a powerful vacuum to a combination of vacuum and mop with a mere switch of the bin. Powered by the cutting-edge iRobot OS software, this intelligent device offers adaptable cleaning with thoughtful precision.
No more compromising between vacuuming and mopping, as the Roomba Combo® i8+ expertly tackles both tasks simultaneously on hard floors. From stubborn spills to daily footprints, this versatile robot is up to the challenge, learning and mapping your living space for optimal performance. Take control of your cleaning routine with unparalleled convenience, all in one compact machine. The ability to convert cleaning modes with a simple switch of the bin ensures that whether it's a dry mess or a wet spill, the Roomba Combo® i8+ is ready to tackle it head-on. What sets this Christmas gift apart is its ingenious Clean Base® Automatic Dirt Disposal, a game-changer in home maintenance. Forget the hassle of frequent bin emptying, as the Roomba Combo® i8+ can self-empty its Vacuum Bin for up to 60 days, providing a hassle-free cleaning experience. Elevate your home cleaning to a professional standard with the Roomba Combo® i8+, an unrivaled fusion of intelligence, efficiency, and adaptability.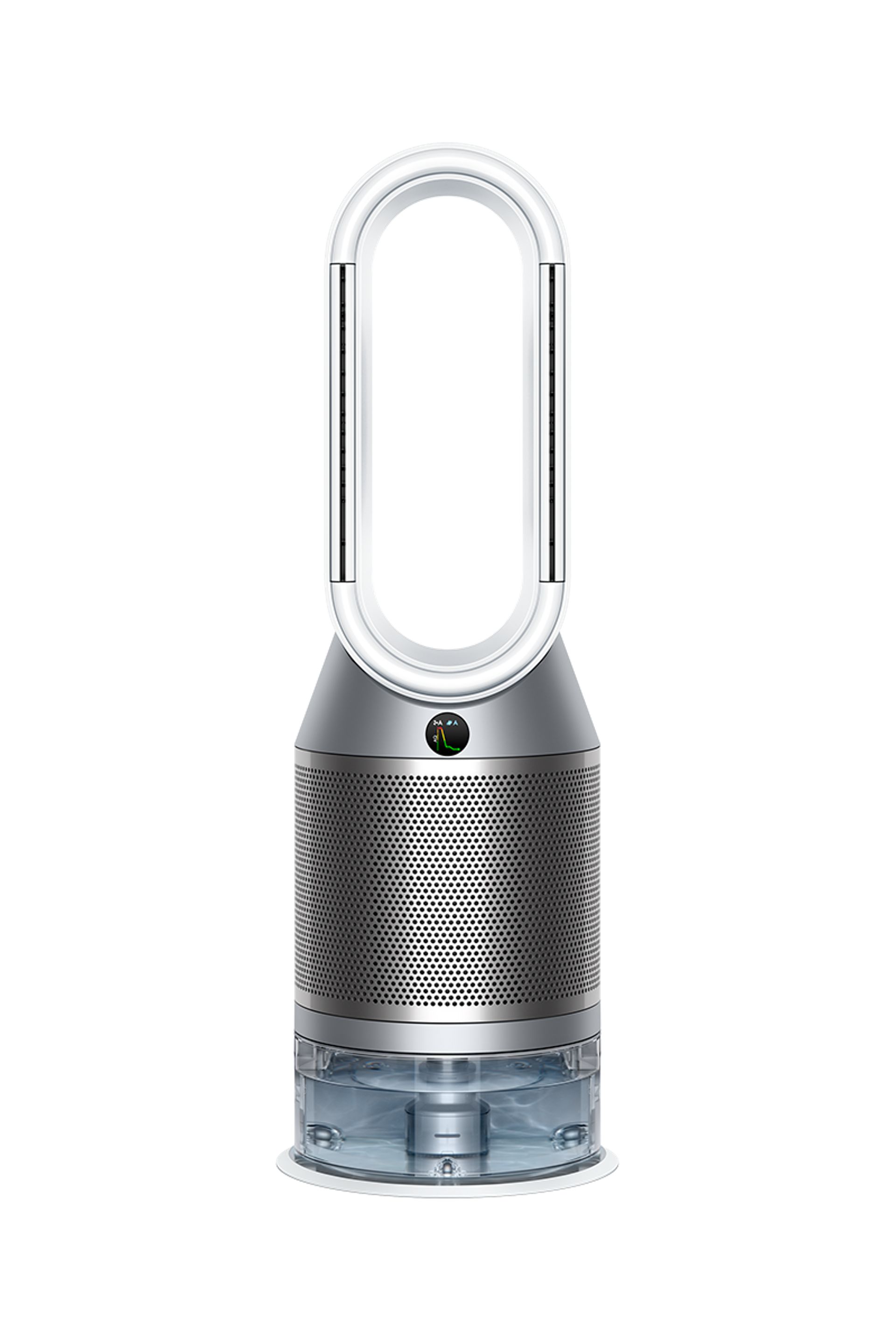 Embark on a journey to redefine the ambiance of your living space with the Dyson Purifier Humidify+Cool™ Autoreact PH3A—an extraordinary Christmas gift that transcends the ordinary. This cutting-edge device encapsulates innovation, seamlessly integrating air purification, hygienic humidification, and intelligent climate control to curate an unparalleled home environment. Immerse yourself in the embrace of this technological marvel, designed to elevate your air quality to new heights. The activated carbon filter, working in harmony with the HEPA H13 filter, captures a staggering 99.95% of ultrafine particles as small as 0.1 microns, ensuring a breath of fresh, purified air. The Air Multiplier™ technology then disperses this revitalizing air throughout your living space, promising a cleaner, more comfortable atmosphere.
But that's not all—immerse into a realm of automated perfection. Three sensors vigilantly monitor your air quality, providing real-time reports that decode pollutants at a molecular level. The Dyson Ultraviolet Cleanse technology takes center stage, exposing every water droplet to a potent λ275nm UV light for hygienic humidification. Fully sealed to HEPA H13 standard, the purifier ensures pollutants stay where they belong—out of your living space. With features like Auto mode for intelligent adjustments, Night mode for serene sleep, and Breeze mode to mimic a refreshing breeze, Dyson's creation is not just a device; it's a lifestyle upgrade. Embrace the future of home living with the Dyson Purifier Humidify+Cool™—where innovation meets comfort.
As the festive lights twinkle and the aroma of holiday delights fills the air, imagine embracing the enchantment of a home transformed by cutting-edge technology. The Ultimate Smart Living Gift Guide has unveiled a world where homes become havens of innovation and comfort. From intelligent climate control to purifying breezes, each gift is a testament to the magic that awaits within the walls we call home. So, as you gather with loved ones, basking in the warmth of a well-curated living space, let this season be a celebration not just of traditions but of the seamless blend of creativity and technology that elevates every moment. May your home be a reflection of the future, where the holidays are not just a season but a sensorial journey through the wonders of smart living.