Yuletide Treasures: Unwrapping Joy for the Modern Gentleman
In the quiet embrace of winter, where the air is adorned with the melody of festive cheer, our Christmas Gift Guide for Him unveils a tapestry of thoughtful treasures. As snowflakes dance and firelight flickers, journey through a curated collection that transcends the ordinary, promising to kindle the spirit of the season in the heart of the extraordinary man in your life. Each carefully chosen gift within these pages is a testament to the magic of giving, an opportunity to wrap love and warmth in the art of thoughtful surprises. Welcome to a world where every present is a whisper of joy, a symphony of Yuletide delight waiting to unfold.
In the enchanting realm of exquisite gifts for the discerning gentleman, the French Farm Valley Wallet by Rodd & Gunn emerges as a true embodiment of sophistication. This tri-fold masterpiece not only holds the promise of practicality but also weaves a tale of refined luxury. Crafted with meticulous attention to detail, the wallet unveils a design that seamlessly blends functionality with timeless elegance. Delving into its intricate features, the French Farm Valley Wallet boasts a generous arrangement of nine slots for credit cards, ensuring that every essential finds its designated space.
Beyond the practicality, the wallet tells a story through its genuine buffalo leather composition—a material that whispers of enduring quality and ages with a grace that only improves over time. The luxurious hand feel of the leather becomes a tactile symphony, inviting one to appreciate not just a wallet but an evolving piece of art that mirrors the journey of its owner.As the recipient runs their fingers across the wallet's surface, each touch becomes a connection to a world where style and substance converge. Complemented by three additional pockets and a requisite bill sleeve, this wallet transcends the ordinary, becoming a daily companion that doesn't just carry belongings but encapsulates the essence of a refined lifestyle. With Rodd & Gunn's French Farm Valley Wallet, gifting becomes an act of bestowing not just an accessory but a timeless statement—a gesture that speaks volumes about the depth of appreciation for the extraordinary men in our lives.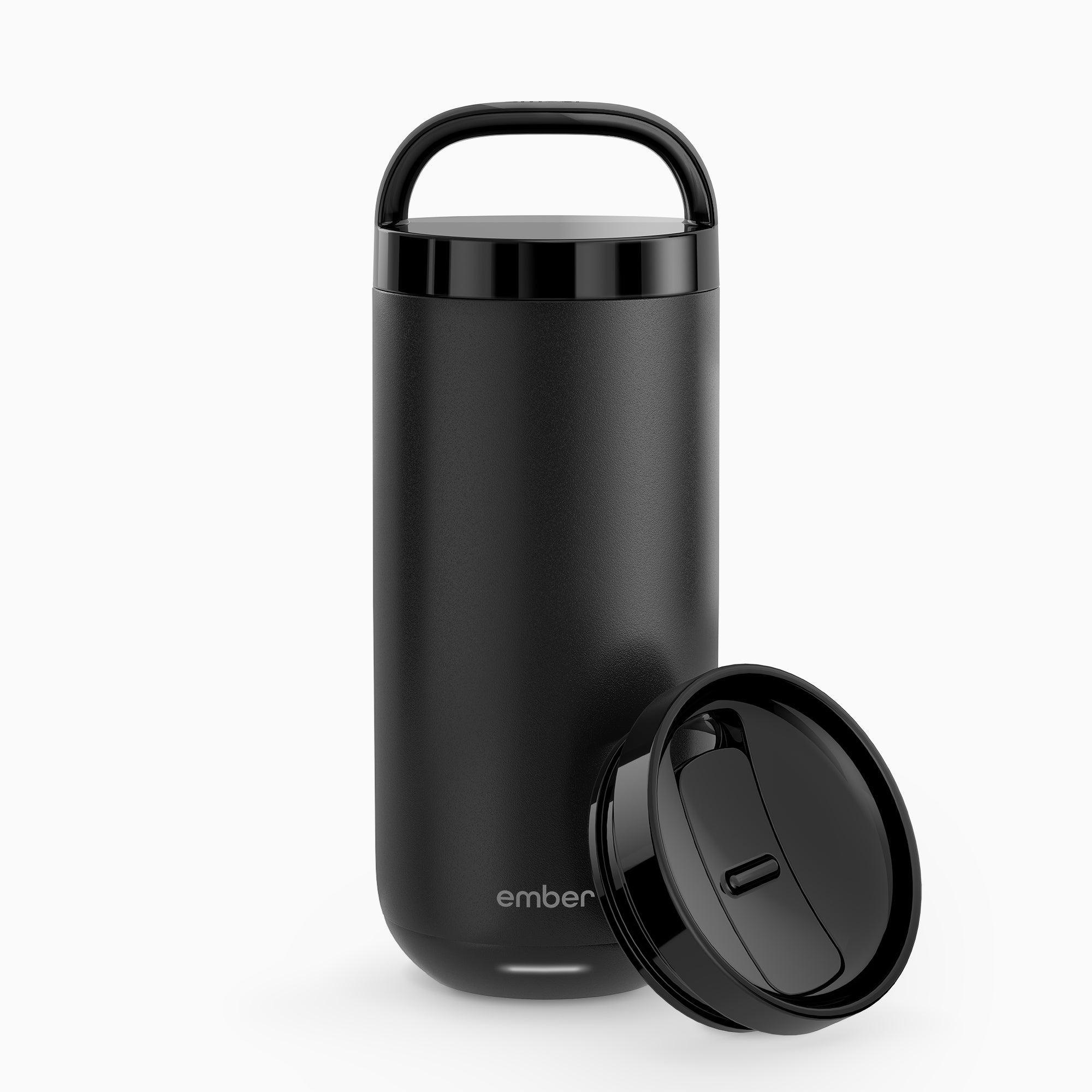 Indulge the special men in your life with the epitome of hot beverage luxury—the Ember Tumbler. More than just a mug, this 16 oz marvel revolutionizes the way we savor every sip. Crafted with precision, the Tumbler allows you to set and maintain the exact temperature of your drink for up to 3 hours, ensuring it's always just right—never too scalding or too chilly. Its advanced Bluetooth® technology and dual lids, featuring the leakproof Handle Lid and spillproof Sliding Lid, provide a seamless and personalized drinking experience. The Ember Tumbler is not just a vessel; it's a technological masterpiece. Embedded with Smart LED indicators, it signals when your beverage has reached perfection.
The improved battery life, along with the Auto Sleep feature, guarantees an all-day delight, intelligently conserving energy when not in use. With a temperature range from 50°C to 62.5°C (120°F to 145°F), customizable through the Ember app, you have complete control over your hot beverage experience. Moreover, the Tumbler's versatility shines through its dual-lid design. Choose the leakproof handle lid for on-the-go ease or opt for the sipping lid for a leisurely drink. The redesigned Charging Coaster not only reduces space but also works seamlessly with all previous generation Charging Coasters. Precision sensors, a long-lasting battery, and complete consistency in temperature ensure that each sip is a symphony of perfection. The Ember Tumbler is not just a mug; it's an embodiment of refined technology, ready to elevate every hot beverage moment to unparalleled heights.
Embark on a seamless blend of functionality and fashion with GOMATIC's Backpack, a holiday gift designed to redefine the everyday experience. Crafted from durable, water-resistant materials and secured with YKK zippers, this backpack is not just a stylish accessory; it's a companion for the modern man's dynamic lifestyle. Starting at a sleek 20L and effortlessly expanding to 24L, the GOMATIC Backpack adapts to the demands of the day. The patent-pending strap system offers a versatile transformation from backpack to briefcase carry, ensuring a seamless transition between casual and professional settings.
Its full perimeter zipper, magnetic side pockets, and dedicated laptop sleeve are just a glimpse into the 20+ innovated features that make this backpack a pioneer in practical design.Beyond its utilitarian prowess, the GOMATIC Backpack is a style statement in itself. Its minimalist design exudes sophistication, allowing him to traverse the urban landscape with confidence. For those who appreciate the marriage of form and function, this backpack is more than a gift; it's a testament to thoughtful consideration and a nod to the boundless possibilities that the modern world offers. Give the gift of innovation and style, a companion that seamlessly integrates into the rhythm of his dynamic life.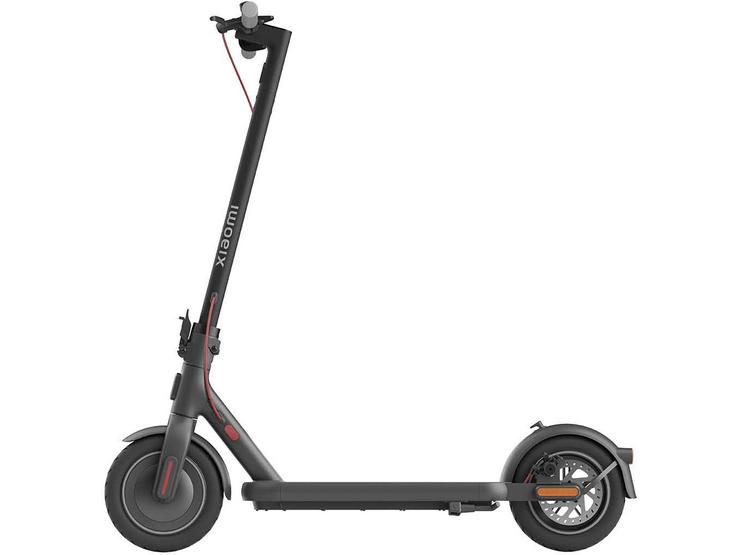 As the snow-kissed landscape transforms into a winter wonderland, elevate the holiday spirit with the perfect gift for the adventurous souls in your life—the Xiaomi 4 Electric Scooter. This cutting-edge marvel combines sleek design with high-performance features, making it a ride like no other.In the realm of innovation, the Xiaomi 4 Electric Scooter reigns supreme. With a maximum speed of 15.5mph and an impressive range of up to 22 miles, this electric wonder glides through the season with finesse. Its dual braking system, featuring automatic electronic regenerative brakes with E-ABS and a rear upgraded 140mm dual pad disc brake, ensures a safe and controlled journey even amidst the wintry terrain.
But it's not just about the destination; it's the journey that captivates. The Xiaomi 4 boasts skid-resistant and shock-absorbing 10-inch tubeless self-sealing tires, guaranteeing a smooth ride through the glistening snow. The cruise control system adds an extra layer of comfort, allowing riders to savor the enchanting winter scenery without missing a beat.The scooter's 6-axis gyroscope sensor monitors the riding angle, automatically adjusting the speed for an extra-smooth and safe ride. The LED display, adorned with speed, battery, distance, and ride mode indicators, adds a touch of futuristic elegance. Connect seamlessly to the Mi Home App via Bluetooth for a personalized experience, controlling everything from remote locking to customized cruise control settings. Its larger frame ensures a stable and comfortable riding experience, while the new folding design adheres to the EN17128:2020 regulation, promising a safer journey. The upgraded braking system, featuring a 140mm dual-pad disc brake at the rear wheel and E-ABS at the front, guarantees reliability in every twist and turn.
Delve into the world of precision and style with Garmin's Approach S62, a masterful fusion of cutting-edge technology and sophisticated design, crafted to elevate the golfing experience to new heights. This premium GPS golf watch is not just a timepiece; it's a comprehensive companion that seamlessly integrates critical information and mapping right onto your wrist. A vibrant 1.3″ easy-to-read color touchscreen display, 17% larger than its predecessor, the Approach S60. Whether you're on the green or in the clubhouse, this watch is not only a golfing essential but a stylish accessory for everyday wear. The customizable watch faces, downloadable from the Connect IQ™ Store, and interchangeable QuickFit bands ensure that it adapts to your style as effortlessly as you adapt to the course.
But the Approach S62 is not just about aesthetics. With over 41,000 preloaded courses worldwide, PlaysLike Distance, Green View, and PinPointer features, it's your personal caddie, offering insights and suggestions to enhance every swing. The wind speed and direction display adds a dynamic element to your game, making club selection a breeze. Beyond the fairway, the Approach S62 stays connected. Receive smart notifications, emails, texts, and even make contactless payments with Garmin Pay™. Track your game with AutoShot game tracking and gain in-depth insights with the Garmin Golf app, offering strokes gained analysis, leaderboards, and more.It's not just a watch; it's a holistic golfing experience that goes beyond the course, ensuring that the special man in your life stays connected, stylish, and at the top of his golf game. Gift the game with Garmin's Approach S62—where precision meets passion on every swing.
In the realm of extraordinary gifts for the modern man, the TCL NXTPAPER 11 emerges as a beacon of technological marvel, a masterpiece designed to elevate his digital experience to new heights. Boasting a mesmerizing 2K 11″ NXTPAPER Display, this device transcends the ordinary, inviting him into a world of vibrant colors and a paper-like feel that redefines visual pleasure. The brilliance of the NXTPAPER 2.0 visual technology unfolds in each pixel, presenting a display that is 150% brighter than its predecessors. Basking in the glow of up to 500 nits peak brightness, the immersive viewing experience extends even under the winter sun. Certified low blue light protection ensures that his festive moments are accompanied by visual comfort, with an AI-optimized display engine adjusting color temperature seamlessly to match the ambient light. The magic continues as he explores the comfier dimensions of the 5:3 aspect ratio, revealing a deeper 2K resolution of 2000 x 1200. Whether he's diving into the world of entertainment or immersing himself in creative pursuits, the TCL NXTPAPER 11 unfolds a canvas of possibilities.
Crafted to be ultra-lightweight, its aluminum-clad design not only exudes elegance but also guards against the hustle and bustle of daily life. With an 8000mAh long-lasting battery and reverse charging capability, the worries of running out of power vanish, ensuring uninterrupted Yuletide joy. As he embraces the holidays, the NXTPAPER 11 becomes a versatile companion, amplifying sound by 200%, capturing moments with clarity through 8MP cameras, and powering through daily tasks with an Octa-core processor. Android™ 13 ensures a seamless and secure digital experience, complemented by 4GB + 128GB memory for all his festive media and memories. Beyond the ordinary, the tablet unfolds as a productivity powerhouse, with Screen Extension Mode, Mirror Casting Mode, and a Handy Floating Window, allowing him to navigate work and play effortlessly. Creativity meets comfort with the silky-smooth T-Pen⁸ and the multi-angle flip cover⁸, offering an artistic haven and a hands-free viewing experience. This Christmas, gift him the TCL NXTPAPER 11 – a symphony of innovation that resonates with the spirit of the season, promising to transform his festive moments into memories that endure beyond the winter winds.
Step into a world where music meets resilience with the Jabra Elite 8 Active earbuds, an epitome of cutting-edge technology designed for the modern adventurer. Crafted to withstand the harshest elements, these earbuds redefine durability—waterproof, sweatproof, dustproof, and drop-resistant, they fearlessly embrace the extremes. With Jabra ShakeGrip™ technology, these buds become an extension of your determination, staying securely in place even during the most intense workouts. But it's not just about toughness; it's about an audio journey like no other. Immerse yourself in a 360-degree musical experience, guided by Spatial Sound, powered by Dolby Audio*. The Adaptive Hybrid Active Noise Cancellation (ANC) takes your listening to the next level, effortlessly eliminating background noise, ensuring every note is crystal clear.
Push the boundaries of your adventures while staying connected, thanks to the stable Smartwatch Connectivity that liberates you from the burden of carrying your phone. And when it comes to communication, the Jabra Elite 8 Active is a true standout. Boasting 6-Mic call technology, your voice cuts through the noise, offering clear and uninterrupted communication, even in bustling environments. With a remarkable 8 hours of playback and 24 hours of wireless recharging in the case, the music never stops. When you need a quick boost, Fast Charge ensures you're back in the rhythm in no time. Elevate your audio experience, redefine your limits—Jabra Elite 8 Active is not just a gift; it's a symphony of adventure and clarity.
Dive into a world of unparalleled visual delight with the Motorola Moto G32—a Christmas gift that transcends ordinary smartphones. Boasting a captivating 90 Hz refresh rate, this device redefines smoothness, offering a seamless viewing experience that transforms every interaction into a visual masterpiece. The expansive 6.5-inch display provides a cinematic big-screen perspective, ensuring that every moment is captured with vivid clarity from edge to edge. Elevating your visual journey, the Moto G32's ultrawide feature invites you to indulge in stunning visuals, showcasing photos and videos in impeccable Full HD+. As the pixels come alive, each detail is rendered with precision, creating a vibrant and immersive display that brings your content to life. The device goes beyond the ordinary, providing a new dimension in sound with large stereo speakers that amplify bass, enhance vocals, and deliver crystal-clear audio even at higher volumes.
Empowering your experience, the Moto G32 ensures you stay in the game or on task for longer with its robust 5000 mAh battery, backed by TurboPower™ 30 charging for swift refueling. The phone operates as a cool operator, whether you're gaming, streaming, or capturing memories, thanks to the power-efficient Snapdragon® 680 octa-core processor and up to 4 GB of RAM. A creative powerhouse, the Moto G32's 50 MP camera system guarantees that every shot, day or night, is a masterpiece. Quad Pixel technology enhances low-light sensitivity, while Ultra-res mode elevates outdoor photography, delivering unparalleled clarity and magic to every photo. But the Moto G32 doesn't stop there; it offers more features to enhance your digital lifestyle. With up to 128 GB of built-in storage, there's ample space for your photos, films, music, apps, and games. Personalize your phone experience with My UX, control your device with intuitive gestures, and unlock it effortlessly with side-touch easy access—no passwords needed. This Christmas, gift a Motorola Moto G32, and let the magic of technology redefine the way he experiences the world.
Delve into a world of seamless connectivity with the NETGEAR® Orbi™ Tri-band WiFi 6 Mesh System—an exceptional Christmas gift for the tech-savvy man in your life. This state-of-the-art system elevates the home networking experience, offering blazing-fast 5.4Gbps† WiFi 6 that effortlessly caters to up to 75 devices across a vast expanse of 7 rooms or 7,500 sq. ft. As you embark on a journey of uninterrupted streaming, crystal-clear video calls, and immersive gaming, the RBK763S stands as a beacon of innovation with its 4.4 out of 5-star rating. Orbi's exclusive Tri-Band technology ensures efficient data transmission, maintaining consistently high WiFi performance throughout your home. Embrace unstoppable streaming with Netflix shows, video calls, and gaming, all harmoniously happening at once, thanks to Orbi's unparalleled capability to eliminate buffering and drop-offs. The system's unique shape and height house ultra-premium, high-power components, delivering unparalleled coverage and performance compared to its competitors.
The RBK763S includes 7 Gigabit ports for your most demanding tech products, offering dedicated wired connections for enhanced speed and stability. With a dedicated connection for instant router-satellite communication, this system guarantees optimal performance. Worried about security? NETGEAR Armor, included for one year, creates an impenetrable shield around all your devices, ensuring sensitive information stays private. Take charge with NETGEAR Smart Parental Controls, managing kids' online time and accessibility across all connected devices. Setting up this technological marvel is a breeze with the Orbi app—just tap, manage your network, set up guest WiFi access, monitor device usage, run speed tests, and more. Elevate the holiday spirits with a gift that goes beyond the ordinary, providing unparalleled connectivity and security for the modern man who values efficiency and innovation.
This holiday season, delve into the magic of giving with the OPPO Pad Air—an extraordinary Christmas gift that combines technological prowess with unmatched style. Imagine the delight on his face as he unwraps this sleek and lightweight tablet, adorned with a 6.94mm ultra-slim body that makes it effortlessly portable at just 440g. The floating screen and thin profile ensure not just a gadget but an enchanting visual experience, making every detail a joy to behold. But it's not just about the looks; it's about the thoughtful design that goes beyond aesthetics. The industry-first Sunset Dune 3D Texture, inspired by the beauty of sunset-kissed dunes, brings a touch of elegance to his fingertips. The OPPO Glow finishing technique not only adds a flowing, fingerprint-free charm but also makes holding this tablet a pure delight with its smooth, curved design.
Underneath this stylish exterior lies a powerhouse of performance. Fueled by the Snapdragon® 680 8-Core 6nm Processor, the OPPO Pad Air ensures seamless multitasking and smooth gaming experiences. The mega 7100mAh battery guarantees extended usage, providing up to 15 hours of continuous video calls or 12 hours of movie playback—a true companion for his on-the-go lifestyle during the festive season. Elevate his entertainment experience with the 10.36-inch 2K Eye-Care Display, offering crystal-clear imagery and vibrant colors. The ultra-narrow bezel design and high screen-to-body ratio of 83.5% create an immersive viewing experience that he'll cherish. And because we care about his eyes, the display supports automatic brightness adjustment to reduce blue light emission. Enhance his auditory journey with the Dolby Atmos Symmetrical Quad-Speaker system, turning his favorite movies or music into a cinematic delight. With ColorOS for Pad's features like Dual Windows, Split Screen, and Multi-Screen Connect, he can seamlessly integrate his work and entertainment, making productivity a breeze. This Christmas, go beyond the ordinary and gift him the extraordinary. The OPPO Pad Air is not just a tablet; it's a gateway to joy, blending technology and style in a perfect festive harmony.
In the symphony of holiday festivities, this guide has aimed to compose a harmonious ode to thoughtful giving for the important men in your life. As we close the pages on this yuletide chapter, let the spirit of generosity linger in the air, and may the carefully chosen tokens of appreciation speak volumes beyond words. In celebrating the art of gifting, we've not only adorned the season with presents but also woven a tapestry of cherished connections, strengthening the bonds that make this time of year truly magical