Autumn's Tech Harvest: Innovative Fall Gadgets
As the leaves begin to turn and the air grows crisper, it's the perfect time to embrace the latest wave of innovative fall tech gadgets. From devices that enhance your cozy evenings indoors to those that accompany your outdoor adventures, this season's tech offerings promise to elevate your autumn experience. Whether you're a tech enthusiast or simply looking to make the most of this colorful season, join us on a journey through the best and brightest innovations that this fall has to offer.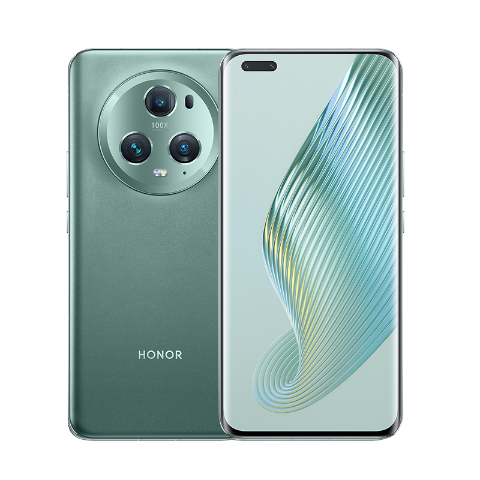 As the vibrant colors of fall paint a picturesque backdrop for your seasonal escapades, the HONOR Magic5 Pro emerges as the quintessential gadget to transform your autumn memories into unforgettable moments. This remarkable device boasts a dynamic fusion of cutting-edge technology, sumptuous aesthetics, and awe-inspiring photographic capabilities that redefine your fall experiences. Picture-perfect landscapes and moments are effortlessly captured by the True-Life Photography Triple 50MP Camera, immersing you in the rich, true-to-life colors of the season. The device features a groundbreaking 1800nits Peak Brightness OLED Quad-Curved Floating Screen that beckons you into a world of unparalleled visual clarity. With its Adaptive Dynamic Refresh Rate, this display not only enhances your gaming and multimedia experiences but also bears the Circadian Friendly Certification, safeguarding your eyes during prolonged autumn evenings.
Immerse yourself in the magic of this innovative display, powered by a discreet chipset, boasting an astonishing 2160Hz and PWM Dimming for precise control over your visual experience. Whether you're exploring the golden-hued woods or capturing the essence of falling leaves, the HONOR Magic5 Pro ensures that every frame is a masterpiece. But its prowess doesn't stop at visuals; powered by a Qualcomm Snapdragon 8 Gen 2 chipset and featuring a colossal 12GB+512GB configuration, it's ready to handle any task with grace. As you embark on your autumn journeys, the HONOR Magic5 Pro will be your trusted companion, elevating your moments into unforgettable memories.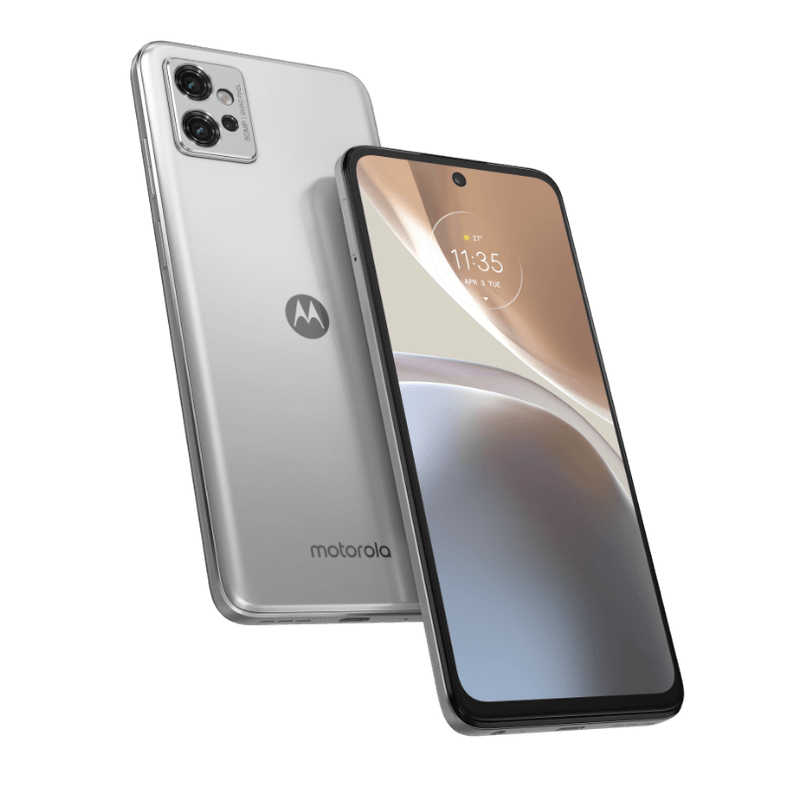 Step into a world of unparalleled mobile innovation with the Moto g32, a device that promises to redefine your fall season and beyond. Equipped with Android™ 12 and a host of premium features, this smartphone effortlessly blends cutting-edge technology with intuitive design. Its Snapdragon® 680 4G processor and 90 Hz refresh rate display ensure that every task, from gaming to streaming, is a smooth and immersive experience.
But the Moto g32 isn't just about performance; it's a creative companion that amplifies your photography skills. With its remarkable 50 MP camera system and Quad Pixel technology, capturing stunning photos in any lighting condition becomes second nature. Whether you're embracing the autumn colors or documenting memorable moments, this smartphone empowers your creativity. Plus, its Dolby Atmos® audio and large stereo speakers take your entertainment to new heights, delivering enhanced sound quality that's sure to make your fall season memorable. With the Moto g32 in your hand, the possibilities are limitless, and your smartphone experience is elevated to a whole new dimension.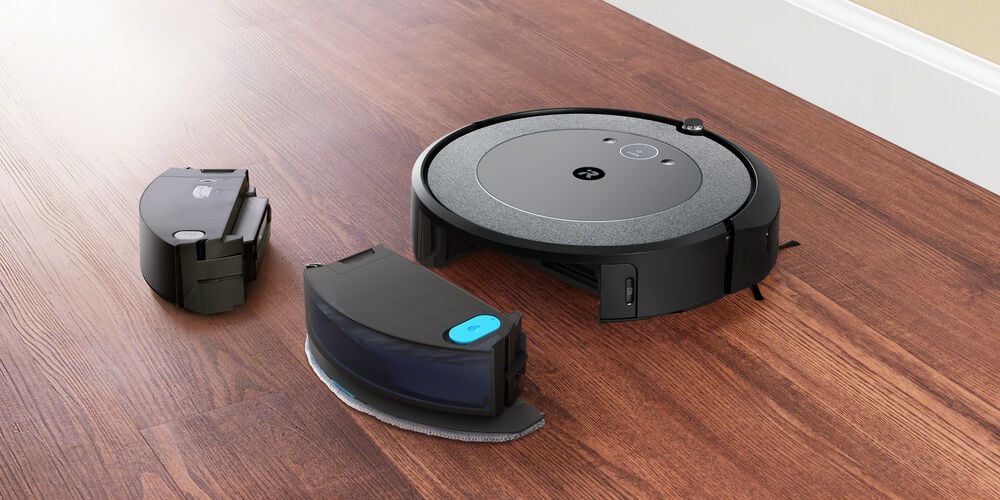 As the leaves outside transform into vibrant shades of red and gold, it's time to elevate your fall season with the Roomba Combo® i5+ Robot Vacuum and Mop. This ingenious gadget isn't just a cleaning companion; it's your ticket to creating memorable autumn moments without the hassle of cleaning. The Roomba Combo® i5+ effortlessly navigates through your home in precise rows, ensuring a thorough clean room by room. But what truly sets it apart is its versatility. With a simple swap of the Roomba Combo® Bin, it transitions seamlessly from vacuuming to wet mopping, leaving your floors spotless and ready for those cozy indoor gatherings.
Everyday vacuuming & occasional mopping become a breeze as the Roomba Combo® i5+ learns and maps your home. It intelligently cleans by room, allowing you to focus on enjoying your fall festivities while it takes care of the cleaning. This remarkable all-in-one gadget doubles your cleaning efficiency, thanks to its ability to swap the bin for vacuuming and mopping. It's like having two dedicated cleaning devices in one. The Edge-Sweeping Brush, Dual Multi-Surface Rubber Brushes, and Power-Lifting Suction work in perfect harmony to conquer dirt and debris, leaving your floors pristine. Plus, with patented Dirt Detect® Technology, the Roomba Combo® i5+ identifies dirtier areas, ensuring a deeper clean precisely where it's needed most. So, let the Roomba Combo® i5+ do the hard work, and relish in a fall season filled with cherished moments.
Are you ready to revolutionize your fall season with an innovative twist on fitness and gaming? Enter Quell Impact, the ultimate gadget that seamlessly melds physical activity with thrilling gameplay to make your autumn memorable like never before. Embark on a fitness journey like no other as Quell Impact bridges the gap between staying active and gaming, all without the need for cumbersome headsets or cameras. Through real-time motion recognition, powerful haptics, and user-friendly controls, you'll be in total control of the action, making each moment an immersive and heart-pounding adventure.
As you explore breathtaking virtual worlds, from icy mountain peaks to ancient, lush forests, you'll run, leap, and fight your way through obstacles and adversaries, turning every workout into an exhilarating adventure. And with procedurally generated worlds, challenges, and rewards tailored to your fitness goals and skill level, Quell Impact ensures endless replayability that keeps you fully engaged and motivated. Quell Impact isn't just a fitness-based gaming console; it's your ticket to a fall season filled with memorable adventures and a healthier, more active lifestyle. So, take control of the action and embrace the future of fitness gaming – Quell Impact.
In the world of wearable technology, Pininfarina's SENSO HYBRID – MOONLIGHT SILVER stands as a true embodiment of beauty and brains, seamlessly blending classic watchmaking with the latest technological advancements. This exquisite timepiece, housed in a 316L Stainless Steel case with sapphire crystal glass, defies conventional smart watch aesthetics by preserving the charm of a traditional watch face, replete with hands and dials, while secretly harboring a treasure trove of advanced sensors within. It's an epitome of form and function, strikingly presented in Moonlight Silver – a classic yet contemporary masterpiece that adorns the wrists of individuals from all walks of life.
With a 44mm diameter and a mere 16mm thickness, the SENSO HYBRID maintains a sleek profile that's further complemented by a supple light brown Italian leather strap, effortlessly interchangeable thanks to a quick-release pin. Water-resistant up to 5 ATM, it's a companion for all seasons. But what sets this innovative gadget apart is the powerful fusion of traditional and digital. An OLED screen coexists with classic mechanical dials and hands, providing real-time insights through an elegant façade. Whether you seek a heart rate monitor, sleep tracker, activity monitor, or even a smart assistant, this hybrid masterpiece offers it all, connecting seamlessly with iOS and Android devices. The SENSO HYBRID isn't just a timepiece; it's a testament to the harmonious marriage of timeless aesthetics and modern functionality, a wearable you'll cherish both for its intelligence and style.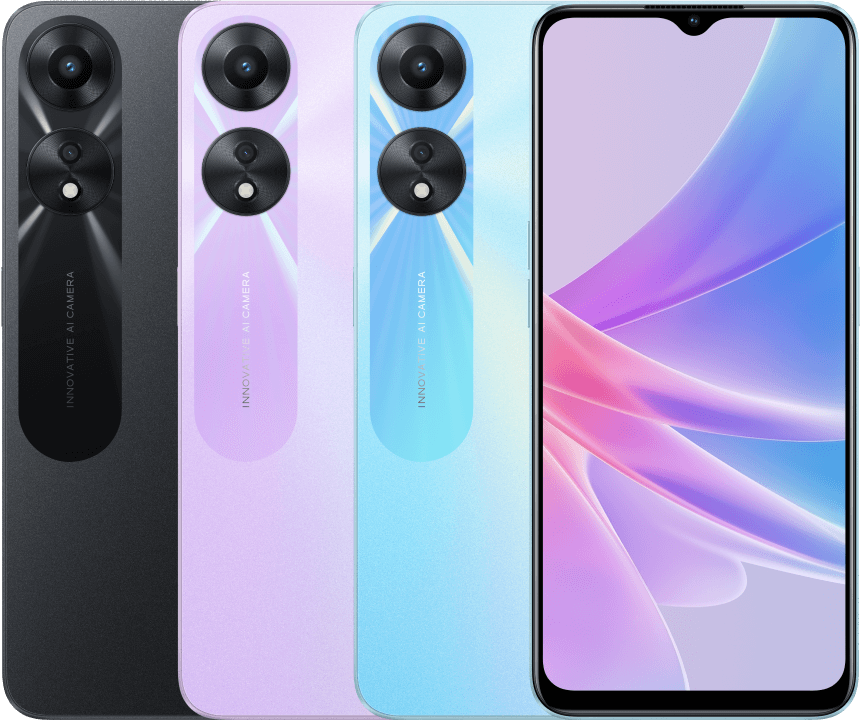 As the crisp autumn breeze sweeps through the landscape, OPPO A78 5G stands as your indispensable companion, ready to elevate your fall season to new heights of connectivity and innovation. This cutting-edge gadget seamlessly blends style and substance, boasting a sleek, lightweight design that slips effortlessly into your pocket while delivering powerful performance that defines the season of change. Measuring at a mere 7.99mm thickness and weighing just 188g, the OPPO A78 5G offers portability without compromise. Whether you're capturing the vibrant foliage with its 50MP camera or immersing yourself in multimedia experiences on its 6.56″ display, this device effortlessly integrates technology into your fall adventures. Its 5G compatibility ensures you stay connected in even the most remote leafy hideaways, making sure you can share those picturesque moments instantly.
Under the hood, the MediaTek 6833 CPU with 8 cores, up to 2.2GHz, powers your mobile journey, delivering a smooth and responsive experience for every task. With a battery boasting 5000mAh capacity and 33W SUPERVOOCTM fast charging, you can enjoy your fall escapades without worrying about running out of power. Furthermore, OPPO's ColorOS 13 and built-in GNSS positioning systems enhance navigation, making sure you never lose your way amidst the colorful foliage. OPPO A78 5G is not just a smartphone; it's a portal to an autumn adventure where every moment is captured, every connection maintained, and every memory cherished.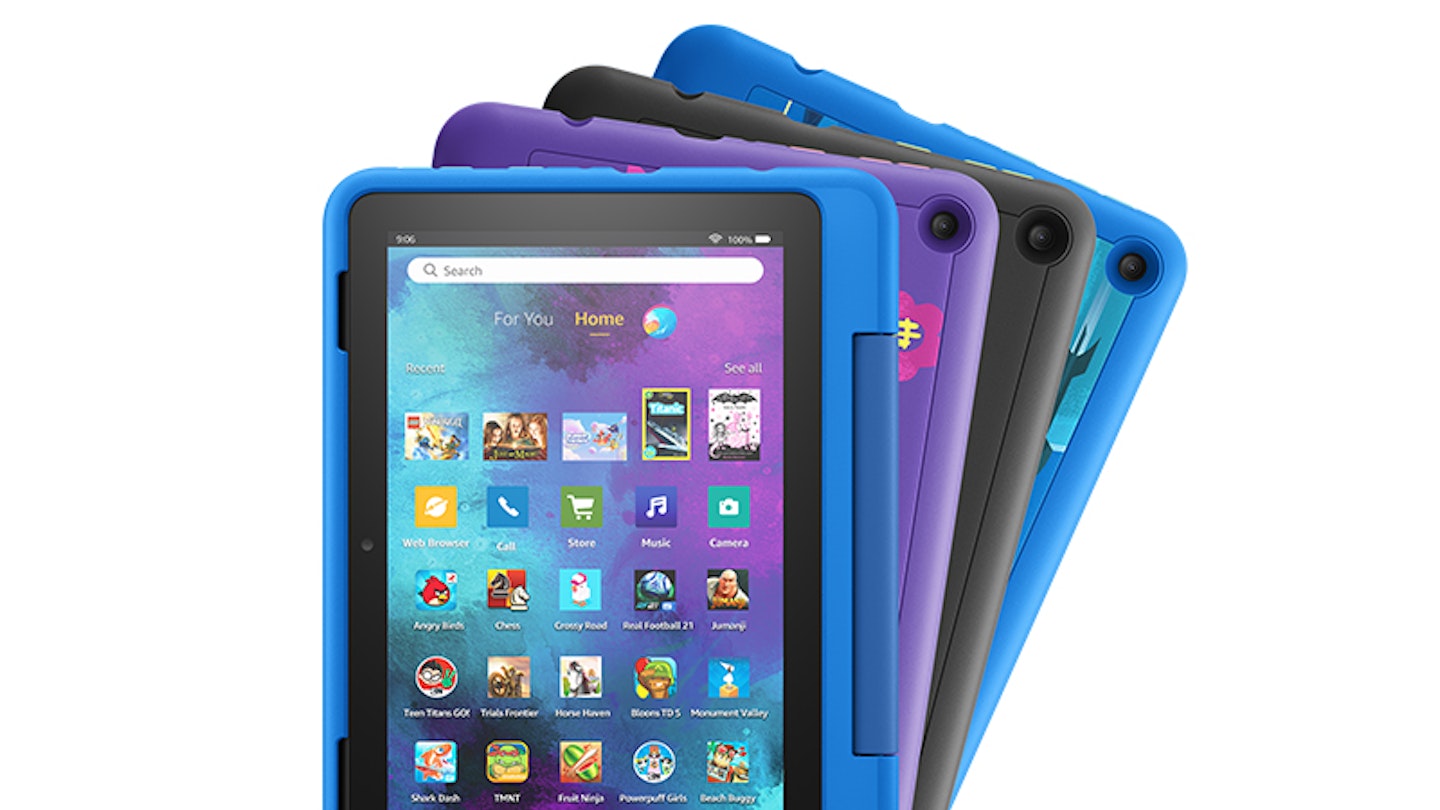 As the leaves turn vibrant shades of red and gold, the Amazon Fire HD 10 Kids Pro tablet emerges as the ultimate gadget to ignite your child's imagination and make this fall season truly unforgettable. With its robust features, durable design, and a treasure trove of educational content, this tablet is more than just a device; it's a gateway to a world of learning and entertainment. Featuring a powerful octa-core processor and 3 GB of RAM, the Fire HD 10 Kids Pro ensures lightning-fast performance, whether your little one is exploring interactive apps or immersing themselves in their favorite books. Its stunning 10.1″ full HD display showcases vivid colors and sharp details, while the strengthened aluminum silicate glass screen adds an extra layer of durability. Equipped with dual cameras, it encourages young photographers and videographers to capture the beauty of autumn, creating memories that will last a lifetime.
But what truly sets the Fire HD 10 Kids Pro apart is its commitment to fostering both fun and responsible screen time. With a one-year subscription to Amazon Kids+ included, your child gains access to a treasure trove of age-appropriate apps, games, books, videos, songs, and Audible audiobooks, carefully curated by brands like National Geographic and Collins Big Cat. And the magic doesn't end there – parents can approve purchases and downloads, ensuring a safe and tailored experience for their young adventurers. With built-in web browser controls, you can rest easy knowing your child can explore the web under your watchful eye, with the ability to filter out inappropriate sites and manage access to specific websites. Plus, the tablet's connectivity allows your child to make voice and video calls to approved contacts, keeping them in touch with loved ones as they embark on their fall escapades. The Amazon Fire HD 10 Kids Pro tablet is more than just a device; it's a trusty companion that empowers children to embrace the season with enthusiasm and curiosity.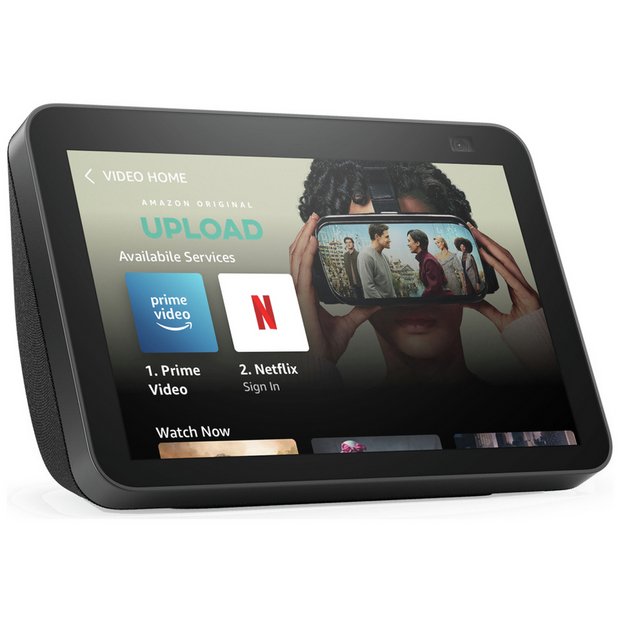 Step into a world of convenience and connectivity with the Echo Show 8, your ultimate companion for fall and beyond. This remarkable device goes beyond just being a smart display; it's a gateway to a more efficient and enjoyable lifestyle. With its 8″ HD touchscreen and adaptive color technology, you'll experience entertainment in vibrant hues that breathe life into your favorite movies, TV shows, and video calls. The integrated 13 MP camera, equipped with auto-framing, ensures you stay perfectly centered during video chats, making those virtual family gatherings feel more intimate than ever. But the Echo Show 8 is more than just a pretty screen; it's your trusty personal assistant. Alexa's intelligence is at your command, allowing you to effortlessly manage your daily life.
From checking calendars and setting reminders with a mere voice command to staying updated on news and weather, Alexa's got it covered. And when it comes to enhancing your smart home experience, this device truly shines. Compatible with a wide range of smart devices, it gives you the power to control your home environment, whether it's adjusting lights, thermostats, or starting routines with just a motion.With its built-in camera, you can keep an eye on your home even when you're away, adding an extra layer of security and peace of mind. And when it's time to unwind, the Echo Show 8 seamlessly transitions into an entertainment hub. Dive into your favorite streaming platforms like Prime Video and Netflix in stunning HD and stereo sound. Stream your cherished tunes from Amazon Music, Apple Music, or Spotify, or explore culinary adventures with step-by-step recipe videos. Plus, the device can turn your Home screen into a digital frame with your treasured memories, beautifully displayed in any light thanks to adaptive color. With privacy features like the Mic/Camera Off button and camera cover, you can trust that your personal space remains just that—personal. Alexa and Echo Show devices are designed to prioritize your privacy, putting you in control of your experience. It's not just a gadget; it's a game-changer that will redefine how you experience every season, starting with this memorable fall.
The Creative Outlier Free Pro+ is not just a gadget; it's your ticket to crafting unforgettable memories this fall season. With precise audio delivery and an ability to adapt sound based on the contours of your ears through adjustable transducers, it transforms your auditory experience into something truly personal. Dive headfirst into your favorite activities, whether it's hiking through colorful foliage or splashing in puddles, thanks to its IPX8 waterproof rating and the built-in 8 GB MP3 player. This is your chance to embark on an audio adventure like no other, all wrapped up in a sleek and stylish package that's now available in two captivating colorways. But that's not all; the Creative Outlier Free Pro+ offers more than meets the eye. With up to 10 hours of battery life on a single charge, Bluetooth® 5.3 for seamless connectivity, and voice assistant support, this audio companion elevates your fall escapades to a whole new level. So, whether you're chasing the thrill of the outdoors or simply seeking relaxation, let the Creative Outlier Free Pro+ be your guiding tune through it all.
Unlocking a world of immersive audio experiences, the Creative Outlier Free Pro+ employs cutting-edge bone conduction technology, allowing sound to travel directly to your inner ear bones through vibrations in your temporal bones. Paired with adjustable transducers and an open-ear design, it optimizes sound conduction efficiency, ensuring you catch every beat while remaining fully aware of your surroundings. It's the ideal way to indulge in music, podcasts, and calls without ever missing a moment of the fall's natural symphony. So, get ready to dive into a world of sonic possibilities. With Low Latency mode for synchronized audio and video playback and a design available in Midnight Blue and Matte Black or Midnight Blue and Fiery Orange, the Creative Outlier Free Pro+ transforms your fall season into an unforgettable audio journey. Experience the sound, embrace the adventure, and let your senses come alive with this innovative and stylish audio companion.
As the crisp breeze of fall dances through the colorful foliage, there's no better companion to encapsulate the beauty of the season than the iPhone 15 Pro. This remarkable gadget goes beyond being just a phone; it's your gateway to a vivid, unforgettable autumn experience. With its cutting-edge camera technology, the iPhone 15 Pro transforms every moment into a work of art, allowing you to savor the season's splendor like never before. With the iPhone 15 Pro in hand, your fall adventures are elevated to a whole new level. Its advanced camera system, enhanced by AI-powered photography features, captures the essence of the season in stunning detail. Whether you're capturing the amber hues of falling leaves or the warm glow of a bonfire, every photo and video becomes a masterpiece. And, as day turns to night, the Night Mode ensures that your memories shine brightly even in the softest moonlight, preserving the magic of autumn's evenings.
What truly sets the iPhone 15 Pro apart is its seamless integration with the outdoors. Its rugged design and water-resistant capabilities mean you can take it on your leaf-strewn hikes, apple-picking adventures, and pumpkin patch escapades without worry. The powerful performance ensures that you have instant access to maps, weather updates, and all the apps you need to make the most of your autumn excursions. So, whether you're capturing a stunning sunset or checking out the latest fall foliage maps, the iPhone 15 Pro is your ultimate tool for making this fall season truly memorable.
As the curtain falls on the tech stage of autumn, one thing remains abundantly clear: innovation knows no season. The diverse array of innovative fall gadgets has not only enriched our lives but also seamlessly woven technology into the very fabric of our autumn experiences. With each device, we've witnessed a harmonious blend of creativity, convenience, and functionality, transforming this season into a tech-infused tapestry of memorable moments.