Sunset Sweat Sessions: Embrace the End of Summer Workout
As the final days of summer gently fade away, it's the perfect time to embrace the invigorating rhythm of an "End of Summer Workout." Bid farewell to the warmest season by channeling your energy into a revitalizing fitness routine that celebrates both your accomplishments and the adventures that lie ahead. Just as the sun sets on this chapter, let your determination rise, and let your workout become a testament to the strength you've gained over the sun-soaked months.
Embrace the ultimate end-of-summer workout with the PRIMAL Pro Series Speed Rope featuring steel handles that harmonize lightweight agility and firm knurling. Crafted to redefine your skipping experience, this functional fitness accessory boasts a laser-cut Primal logo on the handles, ensuring a stylish grip that refuses to slip even during the most intense sessions. Designed for all heights, its adjustable length adapts seamlessly to your needs, achieved effortlessly through the customizable screw fixing. The true gem lies in its swivel bearing, orchestrating a rapid, multi-directional spin that adds a layer of dynamism to your fitness regimen.
Seize this versatile addition backed by a one-year parts warranty and revolutionize your workout toolkit. For home gym owners and personal trainers alike, the PRIMAL Pro Series Speed Rope emerges as an indispensable asset, an embodiment of durability and trustworthiness. By opting for this exceptional accessory, you aren't just making a choice; you're joining a nationwide movement. Become a part of PRIMAL's legacy that redefines possibilities, taps into your innate strength, and propels you towards uncharted feats. Your fitness journey deserves a partner that dismantles boundaries and paves the way for unparalleled achievements. Choose PRIMAL, where strength knows no limits.
As the summer sun begins its descent, seize the opportunity to ignite your workout routine with a touch of innovation. Introducing the Enduro Bamboo Deep Waistband Leggings – a flawless fusion of comfort and style that beckons you to conclude the season on a fitness high. Crafted for the discerning fitness enthusiast, these ankle-length 7/8 leggings have been elevated with a plush deep waistband that guarantees both coziness and support.
The secret behind these leggings lies in the ingenious Enduro fabric, a masterpiece of 64% Bamboo Viscose, 24% Organic Cotton, and 12% Elastane. This fabric isn't just a mere textile; it's an experience. Its impeccable softness envelops you as you move, sculpting your figure and allowing seamless movement. From intense squats to graceful lunges, its opaqueness remains steadfast, so your focus can stay unwavering. As the summer sun takes its bow, seize the chance to embrace the world-class allure of the Enduro Bamboo Deep Waistband Leggings – a fitting conclusion to the season and a resounding welcome to the possibilities of your fitness journey.
As the sun sets on summer, seize the opportunity to transform your workout routine with the Primal Personal Series Adjustable Kettlebell. This ultimate fitness companion encapsulates innovation and convenience in one, offering not just a kettlebell, but a versatile collection of 5 kettlebells merged into a single, sleek unit. Elevate your exercise experience as you effortlessly tailor your weight preferences, shifting from a beginner-friendly 4.5kg to a muscle-building 18kg with the simple twist of an adjustment dial. Crafted from a fusion of premium aluminum, robust steel, and durable materials like PP, Nylon, and ABS, this kettlebell ensures lasting performance while you sculpt your physique.
Wave goodbye to cluttered workout spaces and welcome the compact elegance of the Primal Personal Series Adjustable Kettlebell. It's not just a tool; it's a testament to intelligent design. The smooth weight selection mechanism redefines ease, allowing you to focus on your form and strength goals without any distractions. Whether you're swinging, pressing, or snatching, the transitions are seamless, giving you the freedom to flow through exercises and unlock your full potential. Embrace the last days of summer with a fitness essential that adapts to your journey – from those fresh to the fitness scene to the seasoned enthusiasts aiming to push their limits. Elevate your workout, embrace change, and conquer new milestones with this adaptable kettlebell that embodies the essence of transformation and progress.
As summer draws to a close, gear up for a game-changing fitness journey with the Built For Athletes Pro Series Backpack. Crafted to perfection, this backpack isn't just an accessory; it's a testament to your dedication and an embodiment of cutting-edge design. Engineered for athletes who demand excellence, the Pro Series seamlessly merges the latest technology with ergonomic brilliance. Step into a realm where functionality meets style. Say goodbye to back pain and hello to a revolutionary design that distributes weight evenly, sparing you from discomfort and potential injuries. Your belongings find sanctuary within shock-absorbent, fully waterproof compartments that brave any conditions. Embrace the adventure as you crush your limits – this backpack matches your tenacity step for step.
Quality isn't just a feature; it's the backbone of the Pro Series. Reinforced YKK zippers, ultra-strong rip-proof fabric, and a load capacity tested up to 30KG define its rugged nature. CorduraⓇ quad-stitched fibers ensure unmatched durability, while the 2-year warranty speaks volumes about its resilience. Organization meets innovation with ventilated compartments, an anti-microbial lining, and a ventilated airflow back panel that keeps things fresh, cool, and odor-free. Experience comfort redefined as premium ergonomic shoulder straps cushion your every move, and the shock-absorbent laptop compartment guards your tech. From a secure bottle holder to organized internal storage, every detail is designed to enhance your journey. As you embark on your end-of-summer workouts, the Built For Athletes Pro Series Backpack isn't just a must-have; it's your statement of supremacy – both in your training and your gear.
Experience a workout like never before with Well Fit's Long Sleeve Compression Top—a true game-changer for your end-of-summer fitness routines. Sculpt, support, and seize your workout goals with unmatched confidence. Our uniquely designed cinch panel, nestled discreetly beneath the top layer, provides a secure fit that empowers you to conquer burpees, jumps, and challenging yoga poses. Embrace the freedom to move, knowing you're enveloped in the embrace of unwavering support.
Crafted from recycled ocean plastic, our compression top fabric blends sustainability and performance seamlessly. Feel the strength of the fabric that stands strong, never revealing more than you intend. As you push your limits, moisture-wicking panels on the back and underarms ensure lasting freshness. With a composition of 65% Recycled Polyamide and 35% Elastane, each Well Fit compression top is a testament to bi-elastic, eco-friendly construction. Expect unparalleled softness that cinches and flatters, all while enjoying the opaqueness that boosts your confidence. Defy limitations with UV protection, chlorine resistance, shape retention, and resistance against creams and oils. Dive in—literally—as this top is swim-ready too.
Unlock the secret to workout perfection with our concealed tuck-in panel, delivering a cinched and secure feeling that lets you move with abandon. Whether tall or petite, our long-length design ensures a flattering fit for everyone. Meanwhile, our inventive training top design incorporates breathable, sweat-wicking panels beneath the arms, making discomfort a thing of the past. Stay cool, composed, and laser-focused on your fitness journey. From neck to bra-line, our breathable back panel completes the equation, keeping you refreshed throughout your sweat-soaked triumphs. Well Fit's Long Sleeve Compression Top redefines your workout experience—because it's not just fitness; it's a revolution in motion.
As summer draws to a close, seize the opportunity to reinvigorate your workout routine with the HONOR Band 7—an exceptional blend of style, technology, and health monitoring. Experience a visual masterpiece through its expansive 1.47″ AMOLED touch screen adorned with 2.5D curved glass, delivering vibrant colors and a truly immersive display. This fashionable marvel harmoniously fuses with premium craftsmanship, evident in its meticulous metal spraying texture coloration. Your wrist becomes a canvas for dynamic faces that resonate with your personality, effortlessly customizable from a wide array of choices. Whether it's an energetic workout or casual attire, the Band 7 effortlessly mirrors your style.
Beneath its sleek exterior lies a powerhouse of fitness innovation. With 96 diverse workout modes—ranging from professional to customized—the Band 7 empowers you with real-time progress tracking, motivating you to push your boundaries. Your health takes center stage, as the Band 7 becomes a vigilant guardian with its 24-hour heart rate monitoring and all-day blood oxygen tracking. Not only does it keep you informed about your vital signs, but it also lends a helping hand in managing your sleep patterns, menstrual cycles, stress levels, and mindfulness. With a robust 14-day battery life, daily convenience features like message notifications, music control, remote shutter, and phone locator become seamless extensions of your lifestyle.
As summer bids farewell, seize the opportunity to enhance your workout routines with the innovative Halos® Hexo Black – a revolutionary sports headband designed for both protection and performance. Unlike any other gear on the market, Halos® stands as a guardian against concussion risks and sub-concussive impacts, redefining the way you approach sports safety. Crafted with precision, Halos® introduces a new era of sports headgear. Engineered to reduce the risk of concussions by an impressive 74%, this lightweight, flexible headband employs the patented Rotection® technology. Comprising nine protective layers, it mitigates rotational forces by up to 61%, coupled with a reduction of linear force by 64%. Its excellence extends beyond safety, boasting a sleek design that adapts effortlessly to your head shape and hairstyle. The water and tear-resistant fabric ensure durability, while the hypoallergenic lining with breathability properties guarantees game-long comfort.Halos® goes beyond mere protective gear; it's a symbol of conscious design. Meticulously avoiding the pitfalls of traditional head guards, Halos® understands the mechanics of brain injuries caused by rotational forces. This knowledge fuels its commitment to exclude Rotection® technology from head guard designs, underscoring its unwavering focus on safety. 
With its ergonomic shaping covering 80% of critical impact areas, Halos® secures your head, enabling you to embrace your playing style without hesitation.More than just a sports accessory, Halos® Hexo Black resonates with eco-consciousness. Its durability is matched by its minimal environmental footprint – a testament to its 100% recyclable materials. With compliance that surpasses industry standards, Halos® bears CE, UKCA, and FIFA Rule 4 certifications. Medically reviewed, it not only safeguards against career-threatening concussions but also presents a novel way to curtail the long-term risks of neurodegenerative conditions. As summer draws to a close, let Halos® Hexo Black redefine your workout safety, allowing you to focus on the thrill of the game and the vitality of the moment.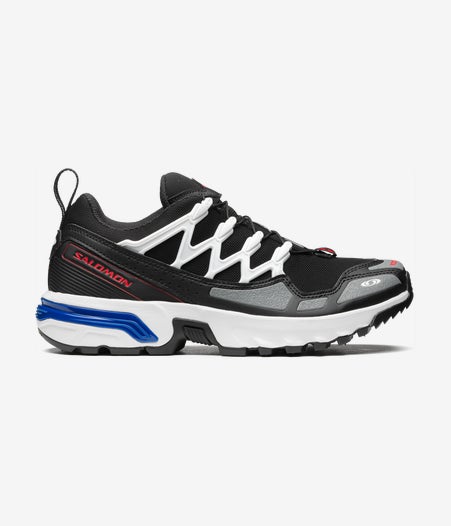 Experience the epitome of sportstyle and functionality with Salomon's ACS+ Unisex Sportstyle Shoes. As the summer sun lingers, seize the opportunity to enhance your workouts with these remarkable shoes that offer a blend of style and technical prowess. Engineered for those who demand more from their footwear, these shoes provide a structured foothold that ensures stability with every step. The powerband protection embedded within the design offers unparalleled support, enabling you to push your limits and conquer new fitness milestones confidently.
Crafted with innovation in mind, the ACS+ Sportstyle Shoes boast a modernized and progressive Agile Chassis system that adapts to your foot's movement, allowing for fluid transitions and reducing strain during your workouts. The technical closed mesh upper not only lends a contemporary aesthetic but also ensures breathability, keeping your feet cool and comfortable as you work up a sweat. Whether you're sprinting through the park or conquering your favorite trail, these shoes provide the ultimate fusion of style, performance, and comfort, making them a must-have accessory as we bid farewell to summer. Embrace the future of footwear technology and make the most of your end-of-summer workouts with Salomon's ACS+ Unisex Sportstyle Shoes – where innovation meets motivation.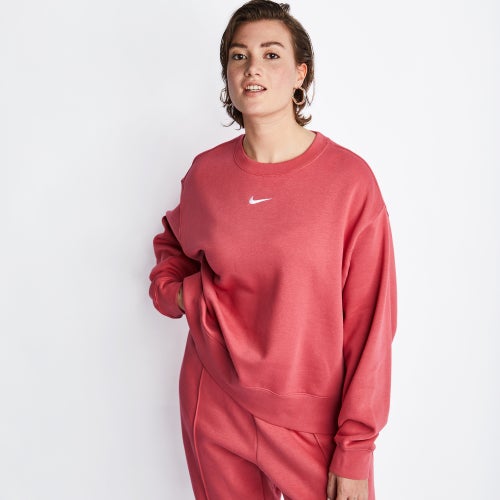 As the summer sun mellows into golden hues, gear up for your end-of-summer workouts with the Nike Essentials Plus Crew Neck Sweatshirt. This iconic piece effortlessly combines style and comfort to enhance your fitness routine. Designed with a cropped, relaxed fit and gracefully dropped shoulders, this sweatshirt offers an extra layer of comfort that doesn't compromise on style. Its heavyweight fleece construction feels gentle against your skin while providing the warmth you need as the seasons transition. Whether you're heading to the gym or enjoying outdoor activities, the Essentials Plus Crew Neck Sweatshirt ensures you stay cozy and stylish.
Crafted from a blend of 80% cotton and 20% polyester, this sweatshirt's loose fit grants a roomy feel that encourages unrestricted movement during your workouts. The small yet striking embroidered Swoosh at the center subtly showcases your commitment to quality and performance. When the sun sets, and the air carries a slight chill, you can confidently continue your fitness journey without missing a beat. And when it's time for a refresh, simply toss it into the washing machine. Elevate your end-of-summer fitness wardrobe with the Nike Essentials Plus Crew Neck Sweatshirt – where comfort meets iconic style, setting the tone for remarkable workouts with every wear.
Gear up for an exceptional end-of-summer fitness journey with the Solidarity High-Impact Sports Bra from MAAREE. This isn't just a sports bra; it's your reliable companion that ensures you conquer your workouts with unmatched confidence. With innovative Overband® Technology at its core, this bra guarantees the pinnacle of support, banishing the woes of chafing, inadequate support, and distracting bounce. Backed by a staggering 500+ 5-star reviews, the Solidarity Sports Bra has proven its mettle. Bid farewell to those uncomfortable exercise sessions and welcome the era of comfort, style, and performance. Whether you're a dedicated runner, a team sports enthusiast, or a high-intensity gym lover, this bra is tailored to your needs. Its hybrid design masterfully blends the benefits of compression and encapsulation, delivering an impeccable fit.
It's more than a piece of activewear; it's a testament to engineering excellence and unwavering dedication to your fitness journey. This bra boasts an ingenious utilization of stiffened fabrics, strategically shaped to create a gentle yet effective curved structure over the bust. This innovation translates into unparalleled support, quelling any upward movement during workouts. The result? A workout that's as focused and determined as you are. Choose your style, be it racerback or H-back, and revel in the versatility this bra offers. Its three-row hook and eye clasp guarantees a secure fit, ensuring you stay comfortable and confident throughout your routines. With high-impact activities in mind, this bra is your ultimate fitness partner, be it a sprint, a team match, or a vigorous gym session. Let nothing hinder your progress – embrace the Solidarity Sports Bra and feel the difference in every move you make. Your end-of-summer workouts will never be the same again.
Embrace the sun's golden farewell with invigorating sunset sweat sessions, bidding adieu to summer in style. Let the radiant hues inspire your every move as you sculpt your body and energize your spirit. Seize this moment to embrace the warmth, push your limits, and revel in the magic of summer's end through your revitalizing workout journey.