Dad's Day Dash: Last Minute Gifts for Procrastinating Progeny
Everyone, gather 'round, for the most pulse-pounding, adrenaline-fueled event of the year! Get ready to dash through the aisles, dodge shopping carts, and pull off the most miraculous feats of gift-giving in history!
Imagine a world where dads sit waiting, clueless and unknowing, while their progeny scramble for a gift that's truly mind-blowing. The clock is ticking, the pressure's on, and we've got a mission to complete. It's time to unleash our creative flair and save the day with gifts so sweet! Grab your shopping carts, strap on your running shoes, and prepare to outdo every other sibling or child in the land. This is not just a race; it's a test of wit, charm, and the ability to find the perfect gift with a wave of your hand.
Let's make Dad's Day the most memorable yet, as we sprint towards victory, fueled by love! Join us, brave procrastinators, as we embark on the dad's day dash. Together, we'll conquer the stores, leaving no shelf unturned and no dad disappointed. Let the countdown begin, and let the laughter and creativity flow. This is our chance to shine, dear friends, and show the world how to celebrate Dad like pros!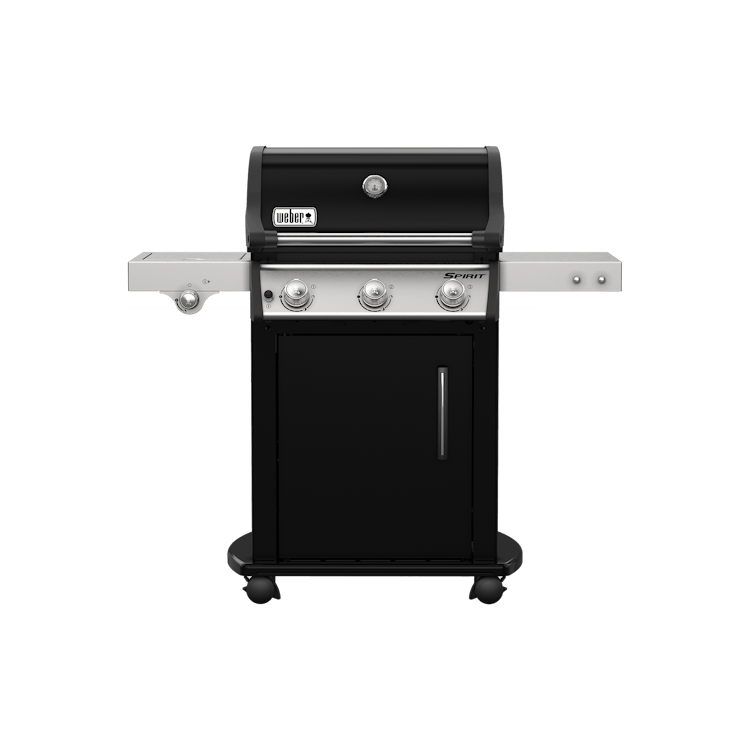 This Father's Day, give your dad the ultimate culinary companion with the Spirit E-325 GBS Gas Barbecue. Designed to ignite his passion for outdoor cooking, this state-of-the-art grill is a game-changer. With its sleek and modern design, it combines style and functionality to create an exceptional grilling experience. Equipped with the innovative Gourmet Barbecue System (GBS), this grill empowers your dad to explore endless cooking possibilities. The GBS cooking grate features interchangeable inserts, allowing him to experiment with various culinary techniques, from searing mouthwatering steaks to smoking succulent ribs. The powerful three-burner system delivers consistent heat distribution, ensuring perfectly grilled meals every time. Whether he's a seasoned grill master or a novice just starting his grilling journey, the Spirit E-325 GBS Gas Barbecue will elevate his skills and make him the hero of any backyard gathering.
With the Spirit E-325 GBS Gas Barbecue, grilling becomes an art form that Dad can master effortlessly. Its convenient features and cutting-edge technology make outdoor cooking a breeze. The powerful electronic ignition system guarantees quick and hassle-free startups, so Dad can spend less time fiddling with the grill and more time savoring precious moments with loved ones. This Father's Day, let your dad unleash his inner grill maestro with the Spirit E-325 GBS Gas Barbecue, and watch as he creates mouthwatering masterpieces that will leave everyone craving for more.

Buy the Weber Spirit E-325 Gas Barbecue from £790.00
In the realm of contemporary art, Jean-Michel Basquiat's name stands as a beacon of brilliance, and his masterpiece "Of Symbols and Signs" encapsulates the essence of his artistic genius. This mesmerizing collection of vibrant and enigmatic works transcends traditional boundaries, beckoning viewers into a realm where symbols and signs intertwine to reveal powerful narratives. Giving this captivating exhibition as a Father's Day gift is an extraordinary opportunity to celebrate your father's discerning eye for art, his thirst for intellectual stimulation, and his appreciation for the power of visual storytelling.
Jean-Michel Basquiat's works speak a universal language that resonates with people from all walks of life. "Of Symbols and Signs" delves into the artist's captivating use of symbols, layering complex meanings upon his canvases to provoke thought and ignite conversations. This immersive experience offers an unparalleled exploration of Basquiat's creative process, unveiling the depth of his vision and the profound stories hidden within each stroke of his brush.
As your father delves into the rich tapestry of Basquiat's art, he'll find inspiration, contemplation, and a deeper connection to the artistic legacy of our time.
Buy the book Jean-Michel Basquiat Symbols and Signs from £40.00
Looking for an extraordinary gift to surprise your dad this Father's Day? Look no further than the Beats Fit Pro! These cutting-edge wireless earbuds are the ultimate audio companion, designed to elevate his daily workouts and immerse him in the rhythm of life. Crafted with meticulous precision, Beats Fit Pro offers an unrivaled audio experience with powerful sound quality that will make every beat and melody come alive. Whether he's hitting the gym, going for a run, or simply enjoying his favorite tunes at home, these sleek earbuds provide a secure and irresistibly comfortable fit that stays in place no matter how intense the activity. With their lightweight design and water-resistant construction, they are perfect for both indoor and outdoor adventures. Dad will appreciate the seamless Bluetooth connectivity, allowing him to effortlessly connect to any device and enjoy his music without any interruptions. With Beats Fit Pro, you're giving your dad the gift of freedom, empowerment, and the motivation to push his limits.
But that's not all – the Beats Fit Pro goes beyond just exceptional sound quality. These state-of-the-art earbuds are equipped with advanced features that make them an essential part of any active lifestyle. Boasting a long battery life, your dad can enjoy up to 8 hours of continuous playback on a single charge, ensuring he never misses a beat. The compact charging case provides an additional 24 hours of power, ensuring he stays in the groove no matter where his day takes him.
Give your dad the gift of rhythm this Father's Day with Beats Fit Pro and watch him light up with excitement as he experiences the immersive audio and advanced features. It's the perfect last-minute present that shows your love and appreciation for the incredible man who has always been there for you.

Buy Beats Fit Pro from £199.99
Surprise Dad this Father's Day with the ultimate grilling powerhouse, the Ninja Woodfire Electric BBQ Grill & Smoker! Combining the rustic charm of woodfire cooking with the convenience of electric technology, this innovative grill is set to revolutionize Dad's backyard barbecues. With its sleek and stylish design, the Ninja Woodfire Electric BBQ Grill & Smoker brings the thrill of an authentic woodfire experience right to his fingertips. Equipped with a powerful heating element, it effortlessly reaches optimum cooking temperatures in no time, ensuring evenly cooked, juicy meats every time. Whether Dad's a seasoned grill master or a culinary enthusiast looking to explore new flavors, this versatile grill has got him covered.
The Ninja Woodfire Electric BBQ Grill & Smoker is not just about grilling; it's a complete flavor revolution! Its built-in smoker functionality infuses Dad's creations with delectable, smoky goodness, elevating his dishes to a whole new level. From perfectly charred steaks to succulent smoked ribs, the possibilities are endless.
So, whether it's a spontaneous backyard gathering or a planned family barbecue, give Dad the gift of culinary excellence with the Ninja Woodfire Electric BBQ Grill & Smoker, and watch him become the neighborhood's resident grill ninja!

Buy Ninja Woodfire Electric BBQ Grill & Smoker from £349.99
With Father's Day just around the corner, finding a gift that combines style, comfort, and functionality can be a challenge. Look no further than the Reebok Men's Ryan Swim Shorts. These swim shorts are not only a great choice for an exciting day at the beach or pool but also a fashion-forward statement piece that any dad would love to rock this summer. Crafted with meticulous attention to detail, the Ryan Swim Shorts boast a sleek and modern design, featuring a vibrant colour palette and a comfortable fit that guarantees effortless movement in and out of the water.
Whether it's a spontaneous beach trip or a planned poolside gathering, the Ryan Swim Shorts are versatile enough to be paired with a casual t-shirt or dressed up with a button-down for a stylish, laid-back look. Don't let the last-minute rush dampen your Father's Day celebration; surprise your dad with the Reebok Men's Ryan Swim Shorts, a gift that embodies fashion-forwardness, functionality, and the spirit of summer fun.
For those seeking a last-minute Father's Day gift that combines style and functionality both, look no further than the Poise, 5 Piece Knife Block Set. This remarkable kitchen essential is designed to take your father's culinary craftsmanship to new heights. With its sleek and modern design, the knife block set is not only visually appealing but also serves as a practical storage solution for these precision-engineered blades. Crafted with the utmost care and precise attention to detail, each knife in the set is made from high-quality stainless steel, ensuring long-lasting sharpness and durability. From dicing onions to carving meat with finesse, these knives effortlessly tackle any cutting task with poise and precision, making every culinary endeavor an enjoyable and efficient experience.
Whether your father is an experienced chef or an aspiring home cook, the Poise, 5 Piece Knife Block Set will undoubtedly become his trusted kitchen companion. This last-minute Father's Day gift is sure to leave a lasting impression and inspire his culinary adventures for years to come.

Buy the Poise 5-Piece Knife Block Set from £125.00
Looking for a last-minute Father's Day gift that will truly elevate your dad's daily routine? Look no further than the HiRise 3 Wireless Charging Stand! This sleek and innovative device is a game-changer for any tech-savvy dad. Gone are the hectic days of fumbling with tangled cables and searching for the right charging port. The HiRise 3 offers a seamless and hassle-free charging experience, allowing your dad to effortlessly power up his devices with style and convenience.
With its modern design and practical features, the HiRise 3 Wireless Charging Stand is an ideal gift choice for your dad. Whether he's an iPhone enthusiast or an Android aficionado, this versatile stand is compatible with a wide range of smartphones, making it a perfect fit for any device. This father's day, give your beloved dad the gift of convenience and style with the HiRise 3 Wireless Charging Stand – a present that he will cherish and use every day!

Buy it from $99.99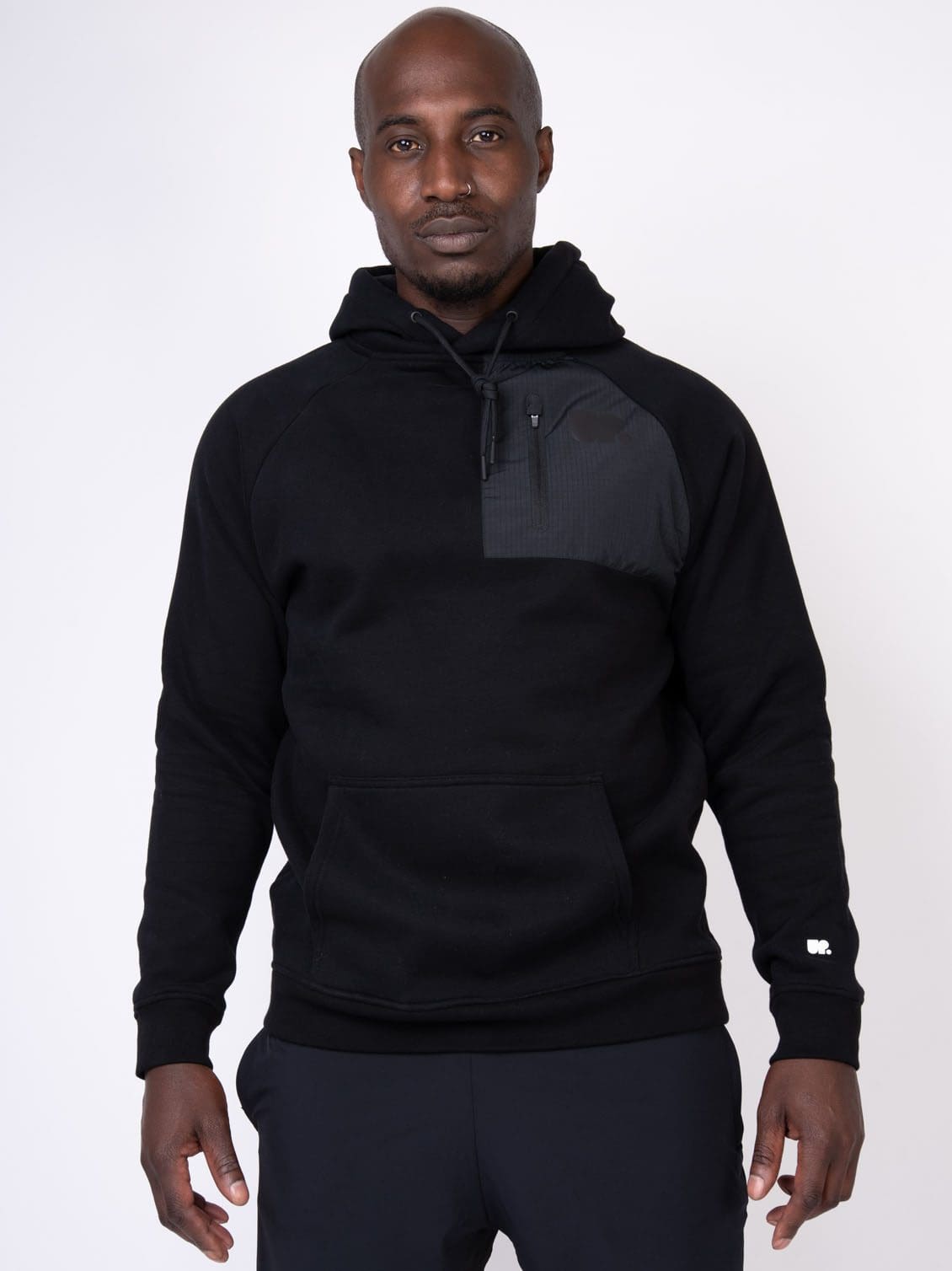 Searching for a last-minute Father's Day gift that seamlessly combines style and functionality? Look no further than the UP Hoodie with Ripstop Chest Pocket and Hood Ties! This innovative garment redefines urban fashion, offering a modern twist on the classic hoodie. Crafted with meticulous attention to quality and detail, this hoodie features a ripstop chest pocket that not only adds a touch of rugged charm but also provides durability and protection for essential items like smartphones, wallets, or keys. Dad can effortlessly navigate his daily adventures while keeping his valuables secure and within easy reach. The eye-catching design extends to the hood ties, which add a dash of urban flair, allowing him to adjust the hood for a personalized fit. Whether he's exploring the city streets or enjoying outdoor activities, this hoodie blends fashion and practicality, making it an ideal choice for the fashion-forward father.
With its urban-inspired design, superior craftsmanship, and practical features, the Hoodie with Ripstop Chest Pocket and Hood Ties is the ultimate last-minute Father's Day gift that brings together fashion, convenience, and comfort. Show your dad how much you love and care by presenting him with this exceptional garment, allowing him to express his personal style while conquering the everyday adventures of fatherhood.

Buy the UP Hoodie from £65.00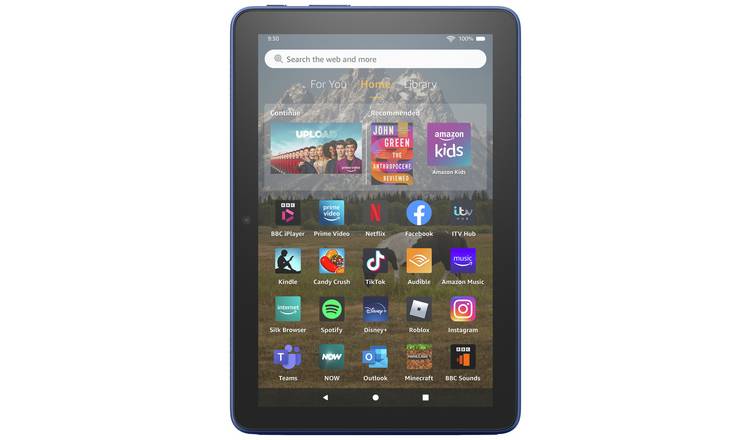 Looking for the perfect last-minute Father's Day gift that will captivate your dad's imagination? Look no further than the ultimate gift with Fire HD 8! This incredible device combines the best of entertainment and convenience, making it an ideal present for tech-savvy dads on the go. With its vibrant 8-inch HD display, Dad can indulge in his favorite books, movies, and TV shows with stunning clarity. Whether he's relaxing at home, commuting, or embarking on a weekend adventure, the Fire HD 8 keeps him entertained with its vast selection of e-books, audiobooks, and streaming services. It's like having a portable library and cinema at his fingertips, ensuring he'll never experience a dull moment. Plus, with its long-lasting battery life, he can enjoy hours of uninterrupted entertainment wherever he is.
The Fire HD 8 goes beyond being just an entertainment powerhouse. It also serves as a practical tool for the modern dad. With built-in Alexa integration, Dad can effortlessly manage his daily routine, control smart home devices, and stay up to date with the latest news and weather updates, all through voice commands. The device's sleek and lightweight design makes it easy to carry around, fitting perfectly in a bag or backpack. Whether Dad is a tech enthusiast or a casual reader, the Fire HD 8's intuitive interface ensures a seamless user experience, making it a delightful companion for his daily escapades. This Father's Day, surprise your dad with the Fire HD 8 and ignite his world with endless entertainment, convenience, and joy. It's a gift that will truly show your appreciation for him and bring a smile to his face as he immerses himself in a world of digital wonders.

Buy the Fire HD 8 From £99.99
In the race against time, Dad's Day Dash delivers the perfect finish line for procrastinating progeny. With a flurry of creativity and heartfelt sentiment, we've uncovered a trove of last-minute gifts that will leave your dad beaming with joy. So sprint ahead, seize the opportunity, and show your appreciation with a gift that's as remarkable as your dad. Remember, it's not how you start; it's how you finish, and with Dad's Day Dash, you'll cross that finish line with style and love. Happy Dad's Day!