Stay Cool, Smart and Connected: Introducing evaSMART – Your Ultimate Evaporative Air Cooler for Smart Homes on the Go!
Stay cool and connected with evaSMART by EvaPolar – the ultimate smart evaporative air cooler! Control your comfort and lighting from anywhere with ease, thanks to its mobile app and voice assistant compatibility. Plus, enjoy the freedom to power up wherever you go, with options ranging from power banks to power sockets. Elevate your home's atmosphere and beat the heat with evaSMART!
"Revamp Your Home Cooling Game with evaSMART: The Smartest Evaporative Cooler Yet!"
Introducing the evaSMART – the ultimate smart home compatible evaporative air cooler that chills, purifies, and humidifies your home with a touch of modern innovation. With 5 key features that set it apart from the rest, the evaSMART is designed to provide unparalleled comfort and convenience wherever you are.
Features
Meet evaSMART, the clever evaporative cooler that brings refreshing air to your home, now smarter than ever with its smart home compatibility.
Control Anywhere, Anytime
With the evaSMART's mobile app and voice assistant compatibility, you have full control over cooling and lighting from anywhere in the world. Adjust settings, create schedules, and set color playlists with ease, ensuring your home is always the perfect temperature and ambiance.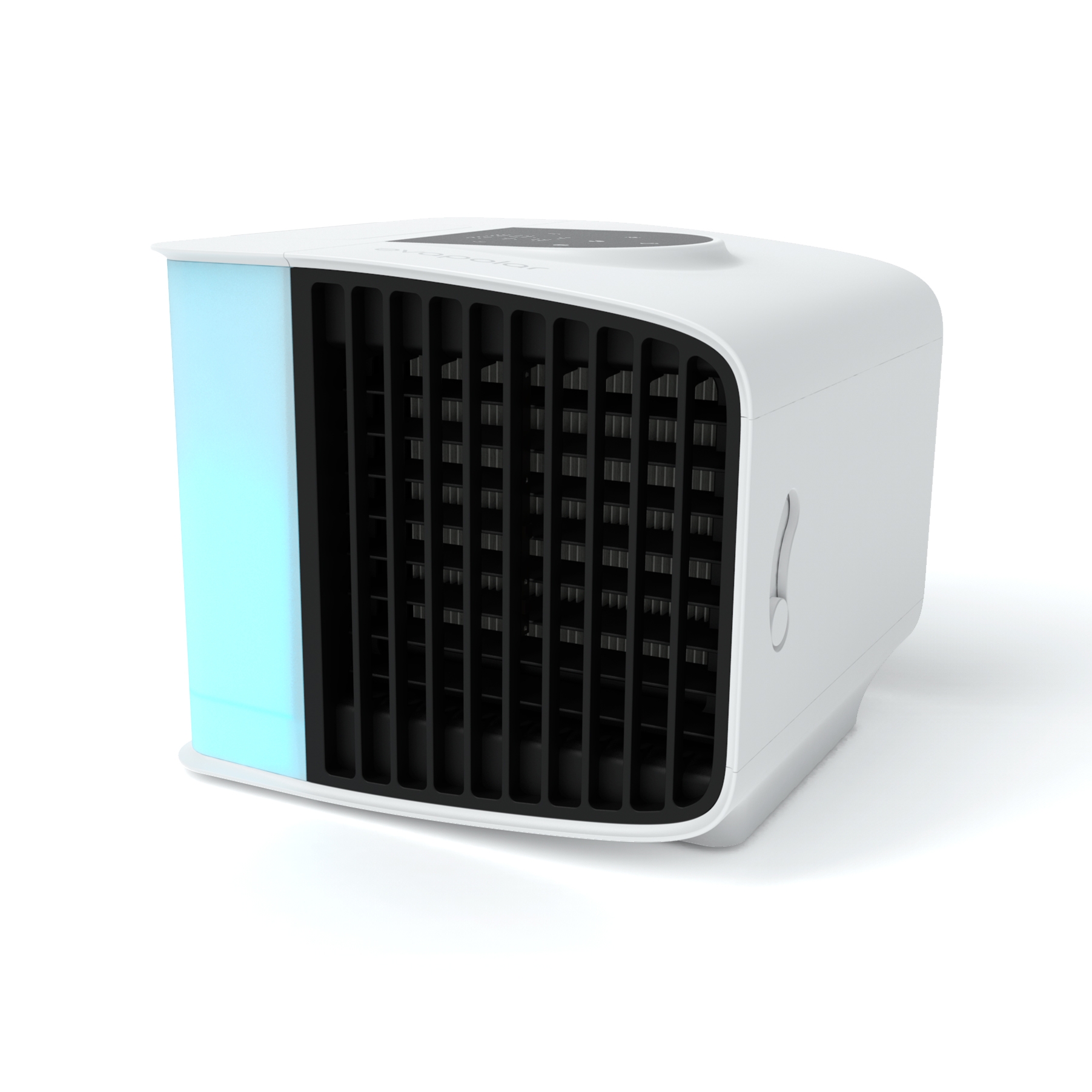 Power on the Go
The evaSMART can be easily powered by a power bank, a laptop, or a power socket, giving you flexibility and convenience in how you use it. Take it with you on camping trips, use it in your home office, or simply move it around your home for optimal cooling and purifying effects.
Award-Winning Design
The evaSMART's sleek and modern design has won awards for its innovative approach to home comfort. It seamlessly blends into any home decor, making it a stylish addition to your living space while providing exceptional functionality.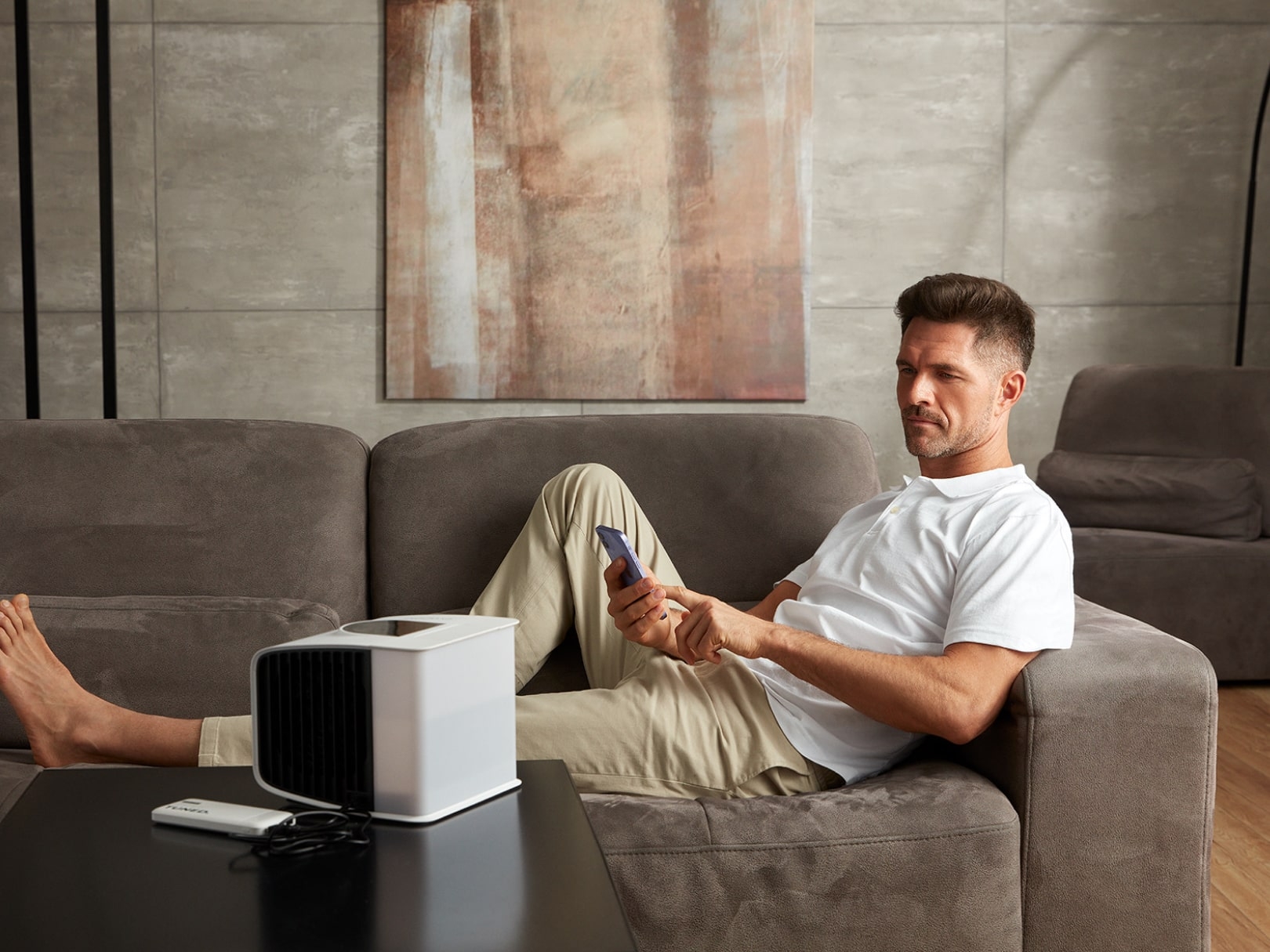 Eco-Friendly and Energy Efficient
Consuming only 12.5W of electricity, the evaSMART is not only eco-friendly, but also energy efficient, helping you save on your electricity bills while reducing your environmental footprint.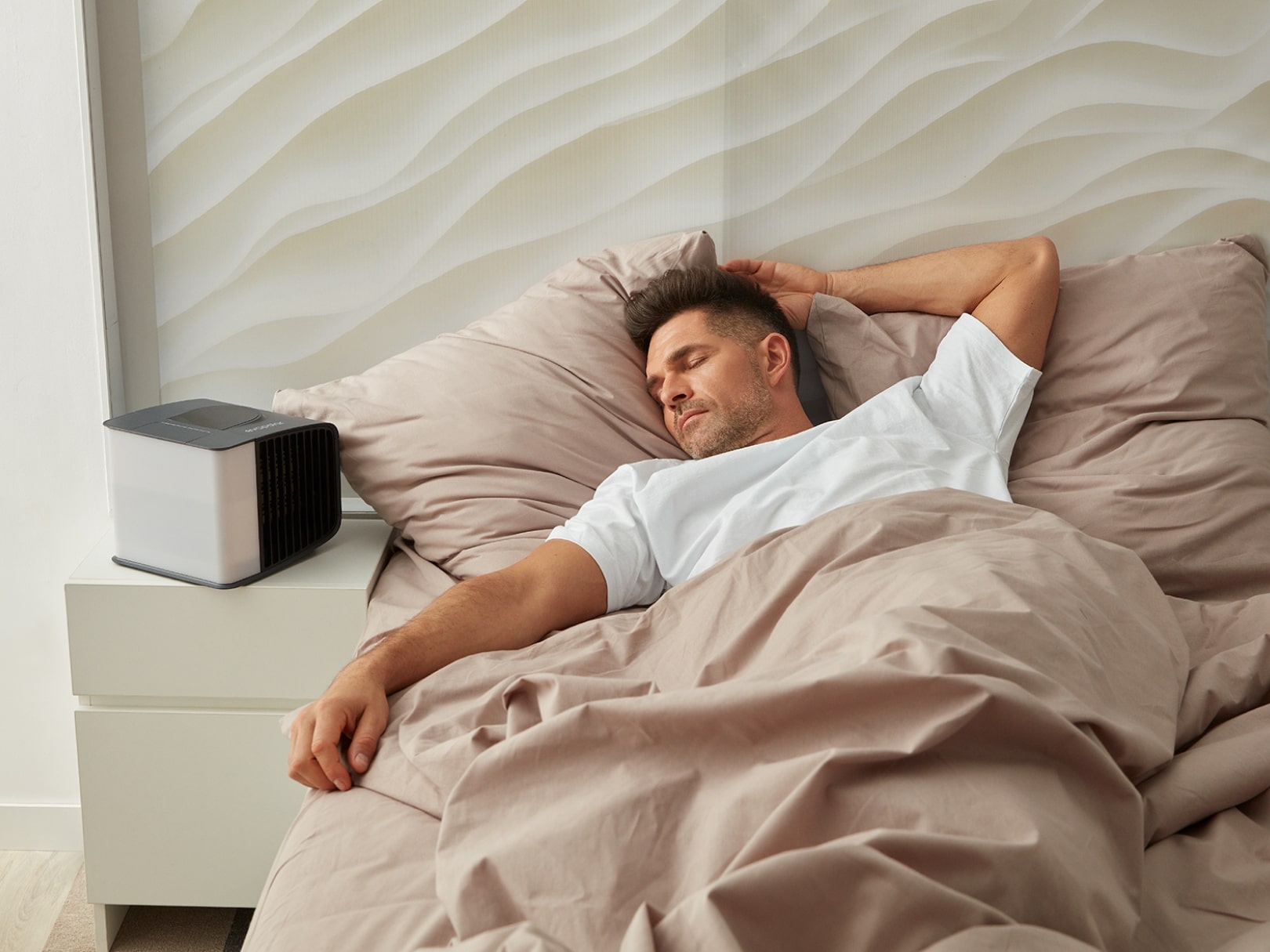 Enhanced Safety Features
The evaSMART comes with an enhanced leakage-proof system, ensuring safety and peace of mind for you and your family. Its touchscreen display and removable water tank make it easy to use and maintain, while the whisper-quiet operation allows you to enjoy a serene and comfortable living environment.
Upgrade your home comfort with the evaSMART – the smart home compatible evaporative air cooler that combines cutting-edge technology with energy efficiency, safety, and convenience. Enjoy the the ultimate experience in personalized comfort with the evaSMART's mobile app control, full spectrum LED lighting, and smart home integration, all while being eco-friendly and easy to use. Stay cool, fresh, and in control with evaSMART – the future of home comfort.

Buy evaSMART from $229.00 on their website