Unveil the Power of Seamless Connectivity with Netgear Orbi RBK763 Mesh Wi-Fi 6 System
In today's digitally interconnected world, having a robust and efficient Wi-Fi system is no longer just a luxury, but a necessity. Introducing the Netgear Orbi RBK763, a revolutionary mesh Wi-Fi system that harnesses the cutting-edge technology of Wi-Fi 6 to elevate your online experience to unparalleled heights. This comprehensive system, consisting of a central router and two satellites, has been meticulously designed to envelop your living space with lightning-fast and dependable connectivity.
Elevating the Wi-Fi Landscape: Wi-Fi 6 Technology
At the heart of the Netgear Orbi RBK763 lies the remarkable Wi-Fi 6 technology, setting new benchmarks for network speed, efficiency, and overall performance. The latest evolution in wireless communication, Wi-Fi 6, brings forth a myriad of improvements, including enhanced data speeds, lower latency, and increased device capacity. The result is a network that seamlessly accommodates the demands of modern households, effortlessly supporting multiple devices engaged in activities ranging from 4K streaming and online gaming to remote work and smart home automation.
Empowering Your Space: Coverage and Speed Reimagined
Spanning up to an expansive 6,000 square feet, the Netgear Orbi RBK763 shatters the limitations of traditional routers. With its impressive coverage, every nook and cranny of your home becomes a Wi-Fi hotspot, ensuring a strong and stable connection wherever you roam. Experience the freedom to stream, browse, and connect from any room without the worry of signal drop-offs or dead zones.
The tri-band architecture of the Orbi RBK763 introduces a dedicated backhaul band that efficiently handles data transfers between the router and satellites. This intelligent design ensures that your data moves seamlessly, reducing congestion and guaranteeing uninterrupted performance. Achieve download speeds of up to 5.4Gbps, ushering in an era of rapid downloads, lag-free online experiences, and efficient data handling.
Seamless Steering, Ultimate Control: Smart and Band Steering
Navigating the complexities of modern networking has never been easier thanks to the Orbi RBK763's Smart Steering and Band Steering features. Smart Steering intelligently connects your devices to the optimal Wi-Fi band, ensuring that your gadgets are always accessing the fastest and most stable connection available. Band Steering complements this by maintaining your devices on the same band, maximizing performance and minimizing potential disruptions.
Command Your Network: Management Made Simple
With the Netgear Orbi app at your disposal, you're the captain of your Wi-Fi ship. The app's user-friendly interface guides you through the setup process with step-by-step instructions, rendering complex network configurations a thing of the past. Beyond setup, the app grants you unparalleled control over your network. Implement parental controls to manage screen time, create a separate guest network for visitors, and even utilize voice control to manage Wi-Fi functions effortlessly.
Unrivaled Value: Where Performance Meets Affordability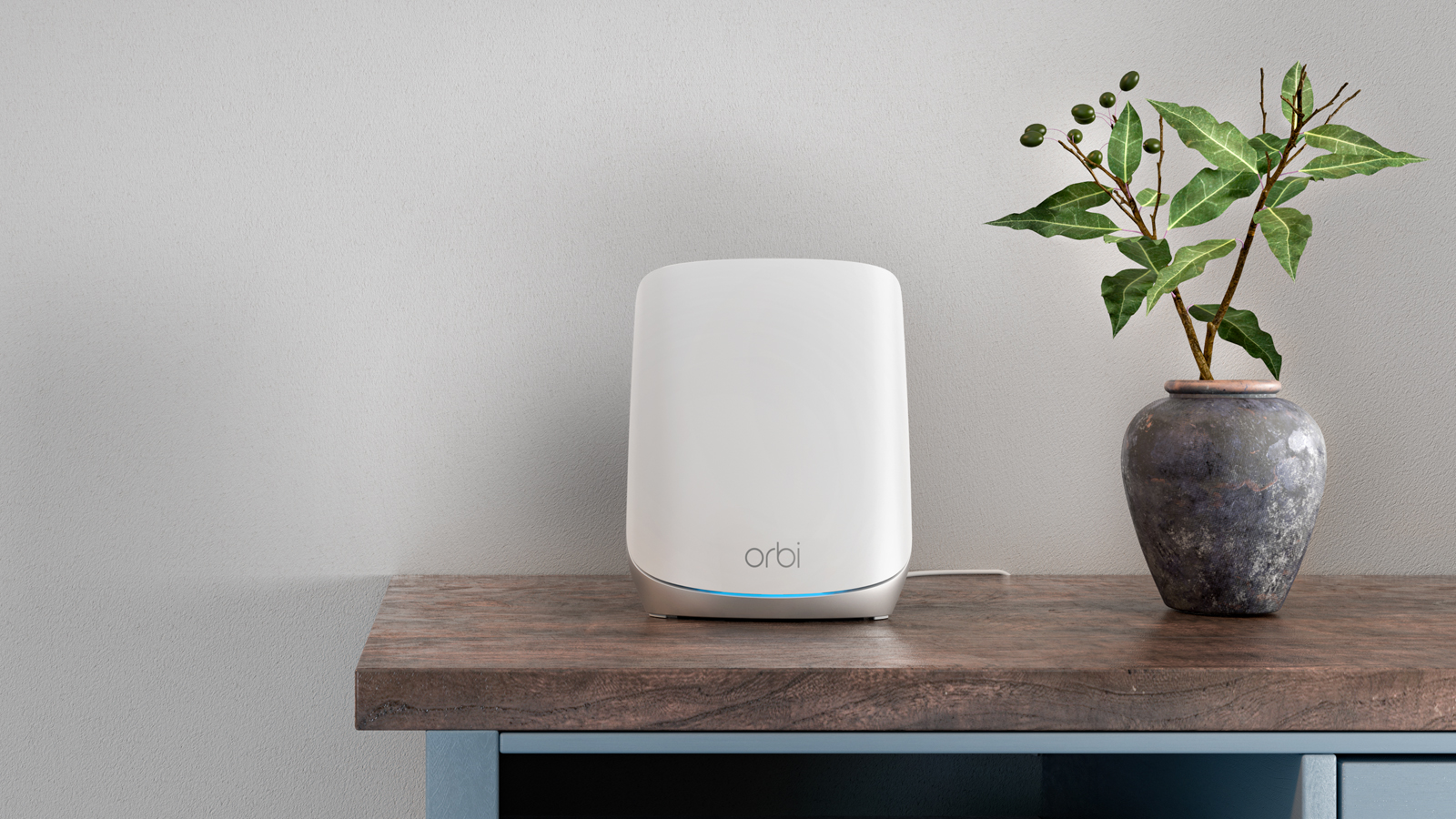 The Netgear Orbi RBK763 isn't just a technological marvel; it's a compelling investment that combines exceptional performance with affordable pricing. With its comprehensive feature set, impressive coverage, and state-of-the-art technology, the RBK763 presents an exceptional value proposition, delivering an unmatched Wi-Fi experience at a price point that won't break the bank.
In Conclusion: Forging the Future of Connectivity
The Netgear Orbi RBK763 stands as a testament to innovation and performance. Seamlessly integrating Wi-Fi 6 technology, expansive coverage, intelligent band management, and an intuitive user experience, it has redefined what is possible in the realm of home networking. Whether you're a dedicated online gamer, a passionate streamer, a remote worker, or a smart home enthusiast, the Orbi RBK763 empowers your digital lifestyle, ensuring that every connected moment is a moment of pure, uninterrupted bliss.