Unforgettable Adventures: The Ultimate Guide to some of the best outdoor Gadgets & Accessories
Embark on a journey of unforgettable adventures with our ultimate guide to outdoor gadgets and accessories. Get ready to unlock a world of convenience, excitement, and endless possibilities as we reveal the hidden gems that will transform your family outings into extraordinary experiences.

From ingenious strollers that effortlessly glide through any terrain, to innovative tech gadgets that capture every precious moment, we've scoured the globe to bring you the must-have tools that will make your family's escapades truly remarkable. Whether you're exploring the great outdoors or conquering the urban jungle, prepare to create cherished memories and embark on thrilling escapades like never before. Get ready to equip your family for adventure and let the unforgettable begin!
Designed to conquer any terrain while keeping your little one safe and snug, this ultimate jogging and all-terrain buggy is a game-changer for active parents. From the city streets to rugged trails, the Nipper Sport effortlessly glides with its 16″ air-filled tyres and top-notch suspension, ensuring a smooth ride even on the bumpiest of paths.
Lightweight and incredibly convenient, this buggy is a breeze to fold and store, fitting snugly into your car's boot without any hassle. The fixed front wheel and handlebar brake provide stability and control, allowing you to conquer any incline or turn with confidence. Worried about spills and messes? Don't be! The Out n About Nipper Sport is easy to clean, making those post-adventure clean-ups a breeze.
Versatility is key with the Nipper Sport, as it accommodates your child's growth from newborn to toddler. With its near lie-flat seat suitable for newborns and compatibility with car seats, you can rest assured that your little one will be comfortable and secure throughout their journey. Plus, the included bumper bar and seat liner add an extra touch of style and comfort.Gear up for unforgettable adventures with the Nipper Sport. It's time to explore the world together, one trail at a time!
Embark on your ultimate outdoor adventure with ON's Explorer Jacket, the perfect companion for the daring explorers and nature enthusiasts. Crafted with precision, this tough yet lightweight jacket is built to withstand the elements and keep you going, no matter what Mother Nature throws your way. Rain or shine, the waterproof design offers the highest level of protection, ensuring you stay dry and comfortable throughout your journey. With our innovative three-layer membrane technology, you can brave the storm without compromising on breathability, allowing you to explore with ease and confidence. Unleash your adventurous spirit and conquer the great outdoors with ON's Explorer Jacket.
Don't let unpredictable weather hinder your pursuit of thrilling escapades. The ON Explorer Jacket is your ultimate shield against nature's whims. Its robust construction strikes the perfect balance between durability and weight, providing you with a reliable companion for every outdoor expedition. Equipped with cutting-edge waterproof technology, this jacket forms an impenetrable barrier against rain, snow, and moisture, keeping you blissfully dry in even the harshest conditions. The three-layer membrane system not only repels water but also allows your body to breathe, ensuring optimal comfort and performance throughout your daring feats. When adventure calls, answer with the confidence that ON's Explorer Jacket will be there, shielding you from the elements, and propelling you towards unforgettable experiences.
The Cloudrock 2 Waterproof hiking boot is your ultimate companion for conquering any trail, rain or shine. With its durable waterproof design, this hero boot fearlessly takes on the unknown, allowing you to explore nature's wonders without limits.
But it doesn't stop there. We care deeply about the environment, which is why we've made the Cloudrock 2 with recycled materials. With about 30% total recycled content and approximately 95% recycled polyester, this boot is a step towards a sustainable future. Stay tuned for more sustainability information, as we strive to reduce our global footprint. Learn more about our commitment to sustainability on our website.
Stride confidently with the Cloudrock 2's 9mm heel-to-toe drop, providing the perfect balance between stability and agility. Whether you're trekking through rocky terrain or tackling steep slopes, this boot keeps you grounded and ready for any adventure. Embrace all terrain types with ease, as the Cloudrock 2 is designed to tackle every trail, ensuring comfort and support throughout your hiking journey. Get ready to embrace your hiking style and conquer the great outdoors with the Cloudrock 2 Waterproof hiking boot.
Embark on epic travel adventures with the Pinnacle AUTOSEAL™ Travel Mug, your ultimate companion for life on the go. This compact powerhouse is designed to keep up with your fast-paced lifestyle, ensuring you never miss a beat or spill a drop of your favorite beverage. With its innovative AUTOSEAL™ lid, simply push the button to drink and release for an automatic seal that guarantees spill-proof and leak-proof confidence. No more coffee stains on your shirt!
Featuring THERMALOCK™ double-wall, vacuum insulation, the Pinnacle keeps your drinks hot for up to three hours, providing the perfect companion for those morning meetings or chilly outdoor explorations. Its one-handed operation allows for a seamless on-the-go experience, while the easy-to-clean lid ensures thorough cleanliness with its fully accessible underside. With a button lock for added security and a design that fits most car cup holders, this BPA-free travel mug is ready to accompany you on your wildest adventures. Get ready to conquer the world, one sip at a time, with the Pinnacle AUTOSEAL™ Travel Mug.
Experience the thrill of electric power combined with the convenience of our folding frame in the Jorvik Elite Low Step Through Electric Folding Tricycle JET-E. Unleash electrifying on-road performance as you conquer hills, traverse grassy fields, and effortlessly cover miles with ease. With pedal assist options, you can choose your level of assistance and ride confidently. Say goodbye to sweat as you pedal in comfort, aided by the powerful 250-watt electric motor and throttle option. The JET-E offers hours of effortless riding without compromising your balance.
Practicality meets capability with our iconic low step-through frame that allows riders of all abilities to hop on and off the saddle with ease. Fold it up and take it anywhere, making storage and travel as simple as riding this innovative trike. Equipped with Tektro disc brakes, you'll experience minimum effort while enjoying maximum stopping power in any weather condition. The Shimano NEXUS 3-speed gear hub ensures a quiet and virtually maintenance-free ride. The JET-E also features an anti-theft lockable battery, front and rear storage baskets, a crystal clear display screen, puncture-resistant tires with reflective strips, and more. Take to the road with confidence and style, the JET-E is your ticket to an exhilarating and convenient ride.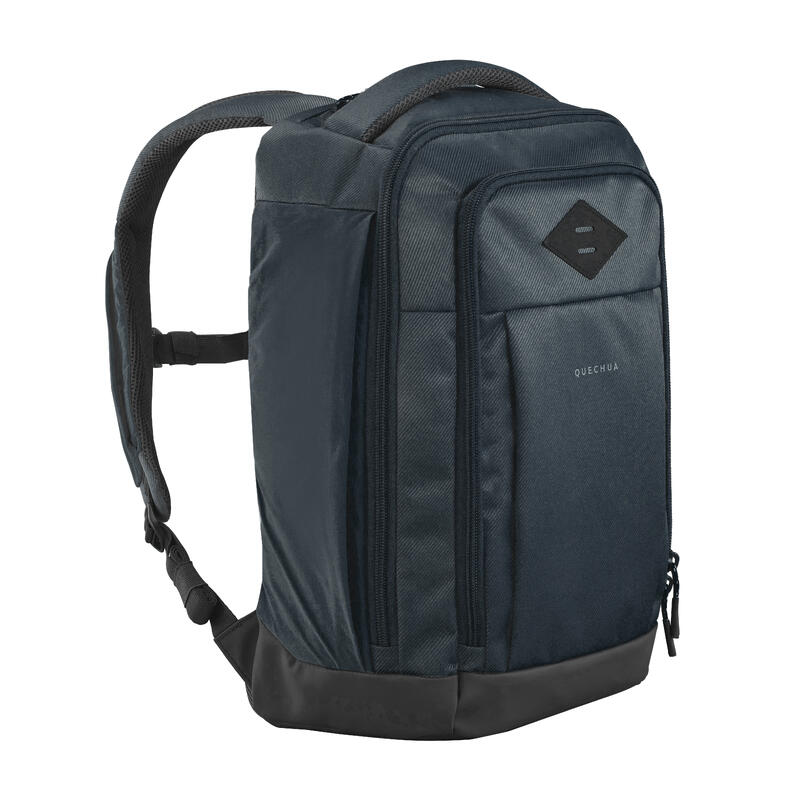 Gear up for your outdoor adventures with the ultimate companion: the QUECHUA Hiking Backpack 16L – NH Escape 500. This must-have backpack is designed to enhance your countryside outings, hikes, and daily life. With its comfortable design, smart compartments, and a plethora of accessories, it's a game-changer for any outdoor enthusiast.Experience unmatched comfort with the 5-pad thick foam back and shoulder straps, precisely adjustable to fit your body perfectly. The spacious 16-liter capacity and two compartments, along with 12 pockets, provide ample room to organize all your essentials. From secure laptop and tablet pockets to hidden compartments and cable outlets, this backpack has it all. Its lightweight construction, weighing just 700g, ensures easy mobility without compromising on durability.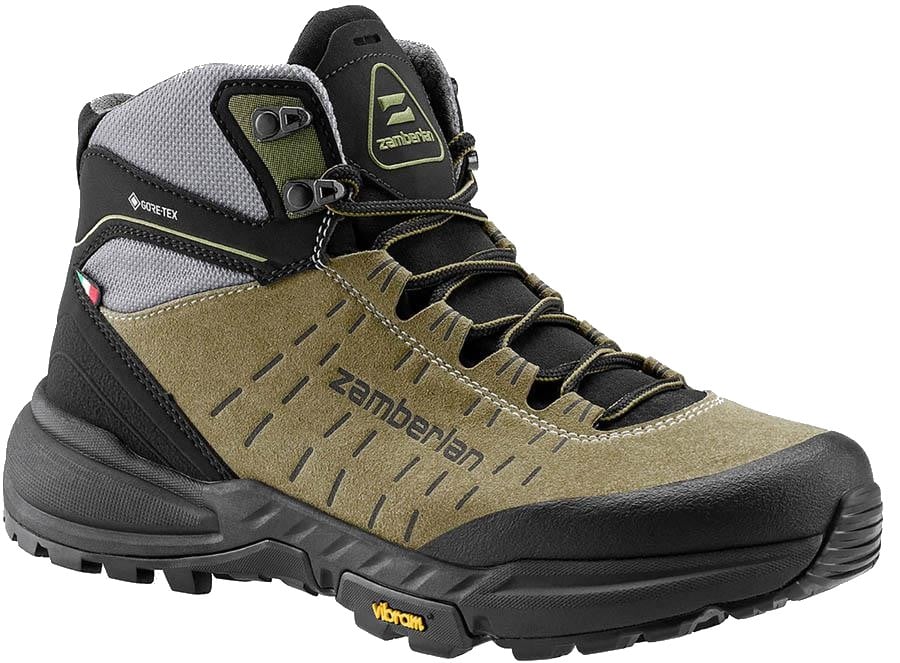 Introducing the Zamberlan 334 Circe GTX Women's Hiking Boots, where lightweight meets exceptional performance! Step into a new era of hiking with these leather-free wonders. Designed to elevate your outdoor adventures, these boots feature a modern, breathable upper and an elasticised tongue for ultimate flexibility and comfort. Rain or shine, the Megagrip sticky rubber sole ensures unbeatable traction on any terrain, while the GORE-TEX Extended Comfort membranes keep your feet dry and fresh. With Zamberlan's X-Active Fit, EVA midsoles, and PE insoles, these boots effortlessly blend low-key style with high-tech performance.
Experience the perfect companion for your outdoor pursuits with the Zamberlan Circe GTX hiking boots. From leisurely walks to challenging hikes, these boots deliver the complete package. Offering comfort, stability, superior grip, and waterproofing, they equip you to conquer the great outdoors. Crafted with leather-free uppers, a suede-effect microfiber gusset, and PU rands, these boots showcase durability and style. Whether you're trekking or backpacking, the Zamberlan 334 Circe GTX Women's Hiking Boots are your ticket to unparalleled exploration and unforgettable adventures. Gear up, step out, and embrace the extraordinary!
Embark on a journey of unforgettable adventures with our ultimate guide to family-friendly gadgets and accessories. From the coolest tech to the most practical gear, we've curated a collection that will take your family outings to new heights. Whether you're camping under the stars or exploring the hidden wonders of nature, these carefully selected items will enhance every moment and create memories that will last a lifetime.
So, gear up and get ready to ignite your sense of wonder. Capture breathtaking moments with innovative cameras, stay connected with smart devices designed for the great outdoors, and ensure safety and comfort with our top-of-the-line accessories. Whether you're chasing waterfalls, conquering mountains, or simply enjoying a picnic in the park, our guide has everything you need to make your family adventures truly unforgettable. Let this guide be your compass, guiding you towards extraordinary experiences and bonding moments with your loved ones. With these family-friendly gadgets and accessories by your side, every adventure becomes a gateway to endless possibilities. So, pack your bags, gather your tribe, and embark on a journey where cherished memories and unforgettable moments await. The world is your playground, and we're here to make your family's adventures truly epic!